Disclosure: This post and giveaway form contain affiliate links. If you make a purchase through the link, I may earn a small commission. That's how I pay for giveaways like this one!
Convenience is the name of the game at my house. We try to find products that will save us time and money, and we like to save time and money on our shopping experience, too! Amazon provides the best of both worlds in that regard. We buy a lot of our pet supplies from Amazon because of the low prices and fast, free shipping. They have so many cute ideas for pet items, including the trendy ugly sweater!  I hate having to go to the pet store because my kids want to look down every single aisle – it takes forever!  Shopping on Amazon takes seconds, and it's often less expensive than our local PetSmart.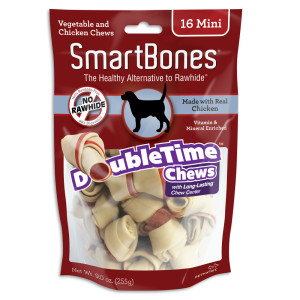 We like to get our dog rawhide-free chew toys like SmartBones.  On Amazon, this package is $6.99 as an add-on item. The same package is $14.39 online at PetSmart.
Recently I searched for pet collars and was surprised to see personalized collars available!  It's so convenient to shop online for these items because we just don't seem to get to the store as often as we used to.
You might be surprised to see that Amazon supplies items for animals other than cats and dogs. Horses, birds, and reptiles can also enjoy goodies from Amazon!
If you know someone who is unable to drive, or perhaps on a tight schedule, mention the ease of ordering through Amazon.  It's simple to set up a subscription to receive pet supplies on a regular basis, and it often offers a bigger discount, too!
Now that it's the dog days of summer, which pet supplies would you like to buy?