Disclosure: Personalogy sent me this product. Post contains affiliate links; opinions shared are mine.
A few months ago while we were on vacation, I found a Harry Potter version of Trivial Pursuit.  Our family had So.Much.Fun. playing that game! We went through all the cards over the next few weeks.  Everyone could play, which was part of the fun.  We never put it on a board with pieces or anything — we just asked the questions out loud.  Sometimes we kept score, other times we just burned time by going through the cards.  When I had the chance to check out Personalogy, I knew it would be a hit with our family! This game would make a wonderful stocking stuffer.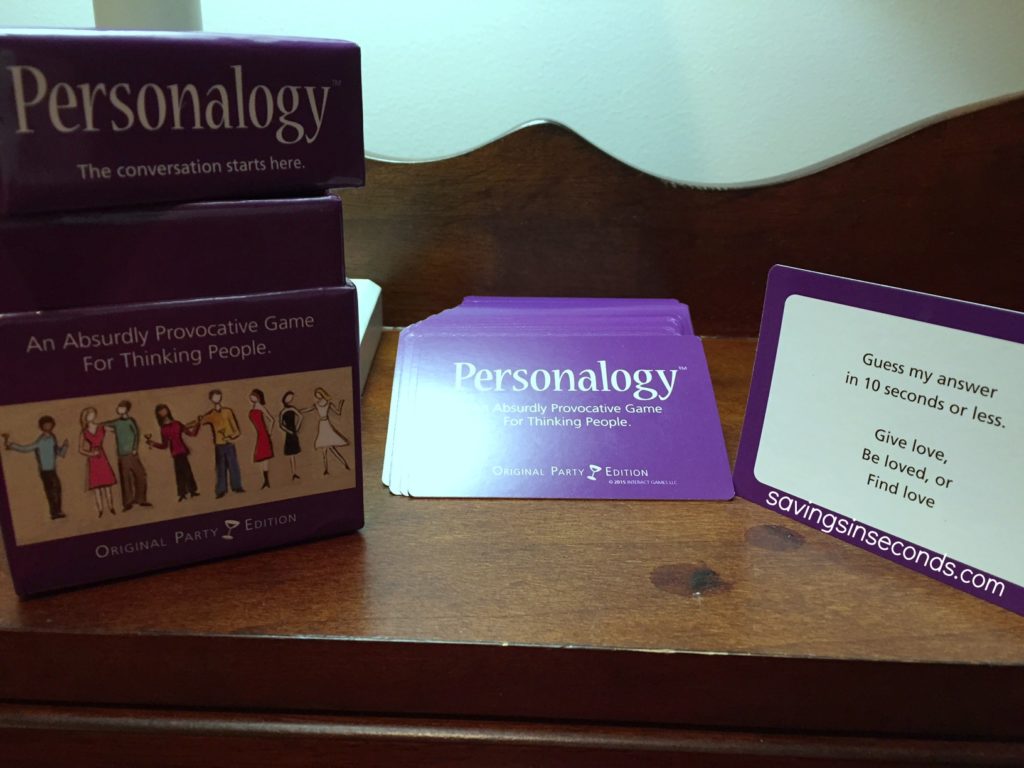 The cards remind me a little bit of the "Would You Rather" questions we used to read at sleepovers.  They have the one-size-fits-all charm that makes you want to answer…and to find out how your family and friends would answer, too.  I didn't come across any questions that would be inappropriate for my kids to answer, but some of them are geared toward a person with more life experience. It's hard for a 7 year old to be a secret lifelong fan of a band, unless it's The Wiggles.  Most cards, however, would be suitable for both kids and adults.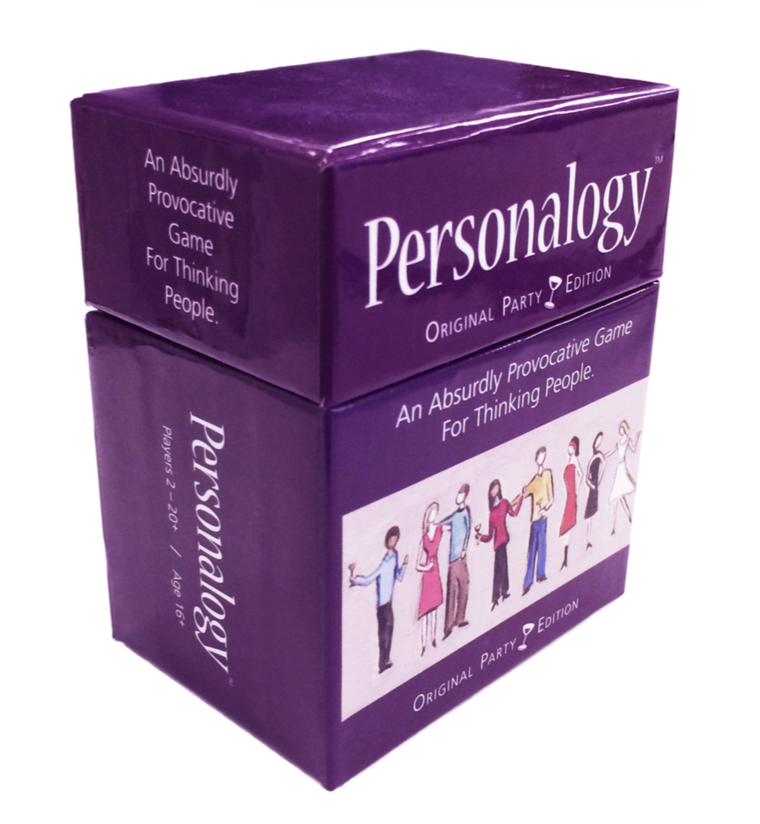 There's a Family Fun version of Personalogy, too.  I have it on my Amazon wishlist. I think it would be really fun to play on our commute to school, or on a road trip/plane ride/wait at the doctor's office. You get the idea!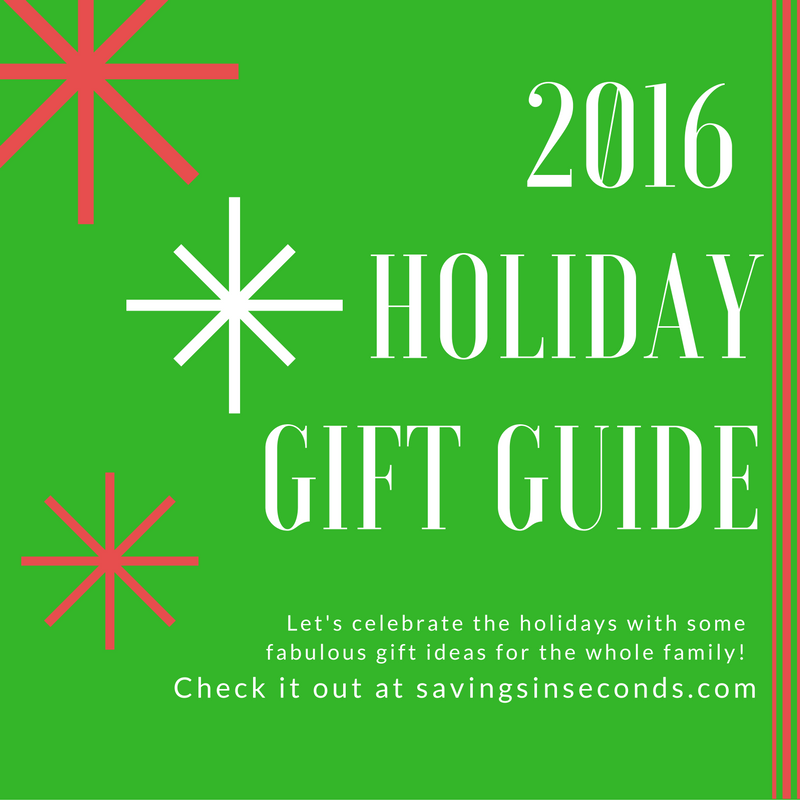 We are so excited to feature Personalogy on our 2016 Holiday Gift Guide. One lucky reader will win a Personalogy game! The giveaway is open to US readers ages 18+. Void where prohibited by law. Good luck!