Disclosure: This post contains my affiliate links; if you make a purchase, I may earn commission. Opinions shared are mine.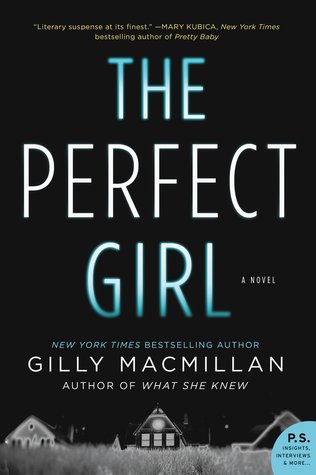 If you love to read books that tell what happens behind closed doors, this one's for you! The Perfect Girl by Gilly Macmillan was simultaneously deep and shallow, providing us with insight into the minds of a seemingly perfect family.
It took me 2 days to get through The Perfect Girl.  At first I thought it was because I acquired the large print edition from the library (the library had availability, while the regular version was taken.)  After finishing the book, it dawned on me that I took several mental breaks as I read.  Switching between two startling events, plus the utterly painful emotions of a teenage girl and her family members, took a toll on me.  It was necessary to stop every few chapters and give myself some time to process.  At the time, I didn't realize that's what I was doing, but it makes sense now.
The characters in The Perfect Girl come dangerously close to every day people you might know from your own community.  The musical child, her beautiful and successful parents, the extraneous gossip from their past….it's all there.  It bothered me that Zoe's parents were strangely detached from her reality.  She learned lessons from her past, though, and that is what makes the end of the book so fulfilling.  For some reason, Macmillan left certain parts of the story at loose ends.  I'm not sure why she went with such detail throughout the book yet chose ambiguity in the end, but it's a technique that worked decently well for this story.
I'm interested in reading more by Gilly Macmillan, and wouldn't mind a sequel to The Perfect Girl!