FTC Disclaimer: **I was compensated for this post. This post also contains affiliate links and I will be compensated if you make a purchase after clicking on my links.
Both of my children have birthdays in April, so holiday-themed candies and supplies are plentiful during that time. Don't fight the system! Instead of trying to separate the party from the sea of holiday-colored items, make the holiday part of your plans.  If your child has a birthday in February, here are some affordable ideas to build a party around the Valentine's Day products at DollarTree.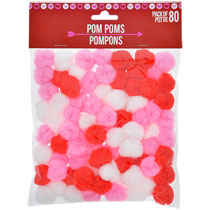 String these Valentine craft pom-pom packs onto thin wire or fishing line to create a decorative trim. The trim can be saved for the Christmas holidays, or just pair it with pink and white pom-poms for a baby shower.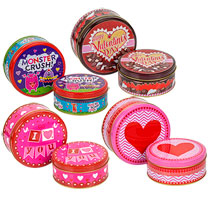 For an inexpensive, fun activity, have the children make homemade lip balm using coconut oil as a base.  DIY lip balm is perfect for the dry, cold air of February.  These cute tins are just $1, making it so easy for each child to take a bit of the craft home. Have older kids? Use the tins to hold earbuds or mints!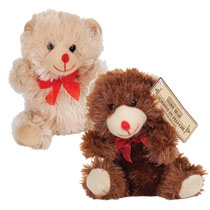 My children love stuffed animals! Instead of chasing cake and ice cream with a candy-filled goodie bag, why not give these chocolate-scented bear as a party favor? At just $1 per bear, it's affordable and fun! If you're in need of another activity, personalize the bears with small accessories such as inexpensive bracelets, headbands, and even earrings.
What are your favorite Dollar Tree bargains?