When we went camping in Baileyton a couple of weeks ago, the weather was supposed to be rainy on a couple of days.   I received the book Paper Pups 3D Coloring for review, so I took it along with us for a quiet indoor activity. Just so you know, this post contains affiliate links, so I may earn a small commission if you use the links to make a purchase. Opinions shared are mine.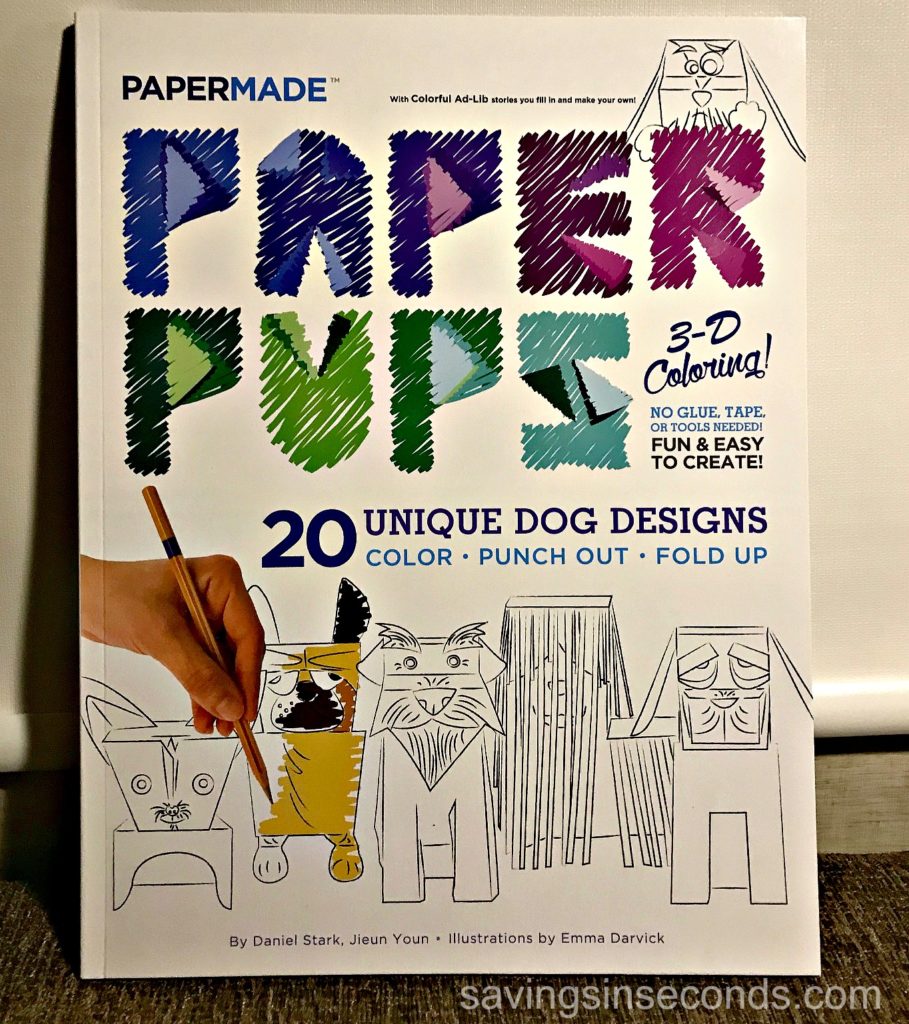 Paper Pups sounded too fun to pass on to my kids right away, so after they fell asleep, I pulled it out to play.  I was kicking myself for forgetting my markers because he needed to be colored properly before assembly.  Skipping that step, I powered through to create this masterpiece.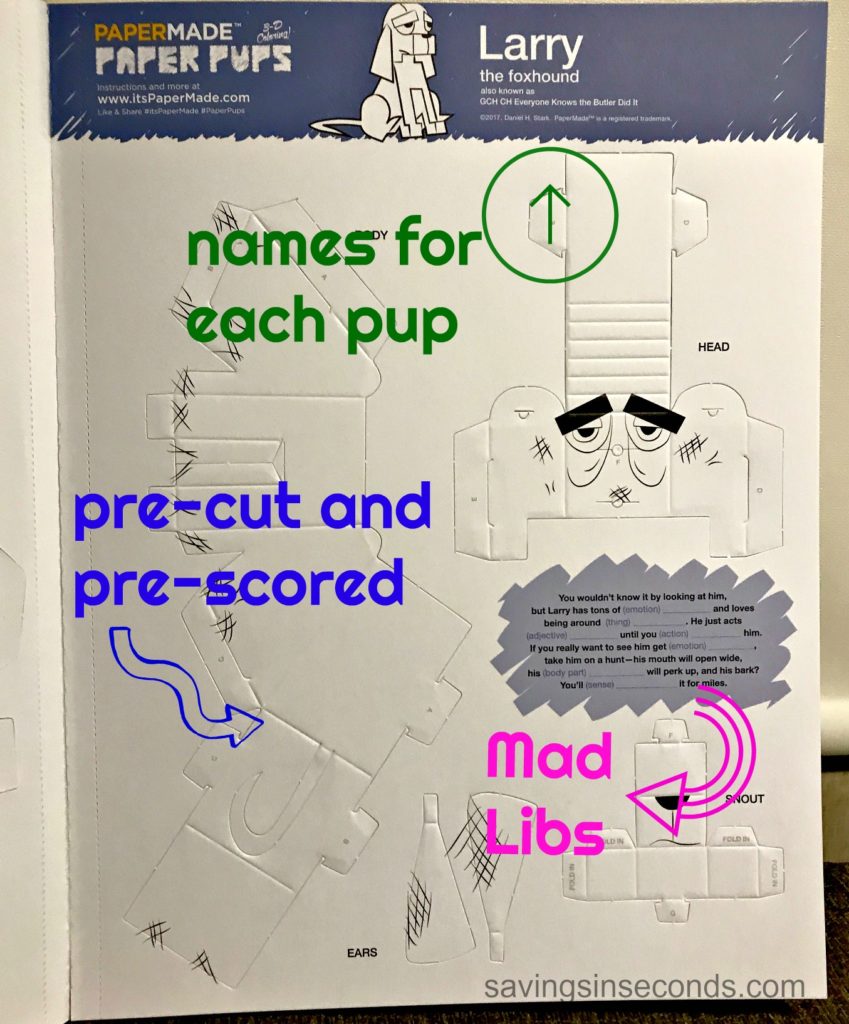 There are several adorable features of each pup in the book. To my delight, the pre-scored lines made it a breeze to pull each punched-out piece from the book. Even the tiniest details, such as the dog's tail, came cleanly apart from the page.  The paper is a sturdy cardstock and have been scored, so the pieces folded with a nice crisp crease.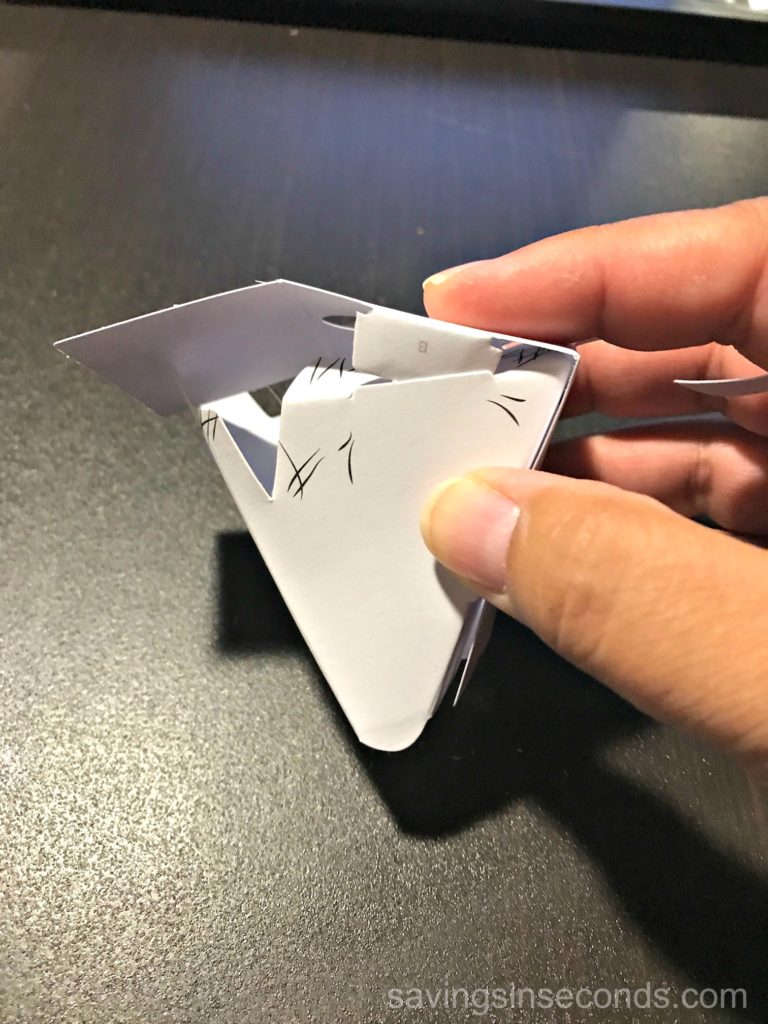 Though the book suggests that no tape or glue will be needed, I found myself wishing I had a bit of tape to hold the pieces together.  It's probably user error….paper folding isn't something I've practiced since my 7th grade note-passing days. Plus, crafts aren't really my strong suit. Still, this was a quiet, relaxing activity and I'd love to get better at it! It's a book that my 6th grade students would enjoy. I could see it being really appealing to students on the Autism spectrum, or even with hyperactivity issues. The activities challenge users to use fine-motor skills, spatial reasoning, and imagination!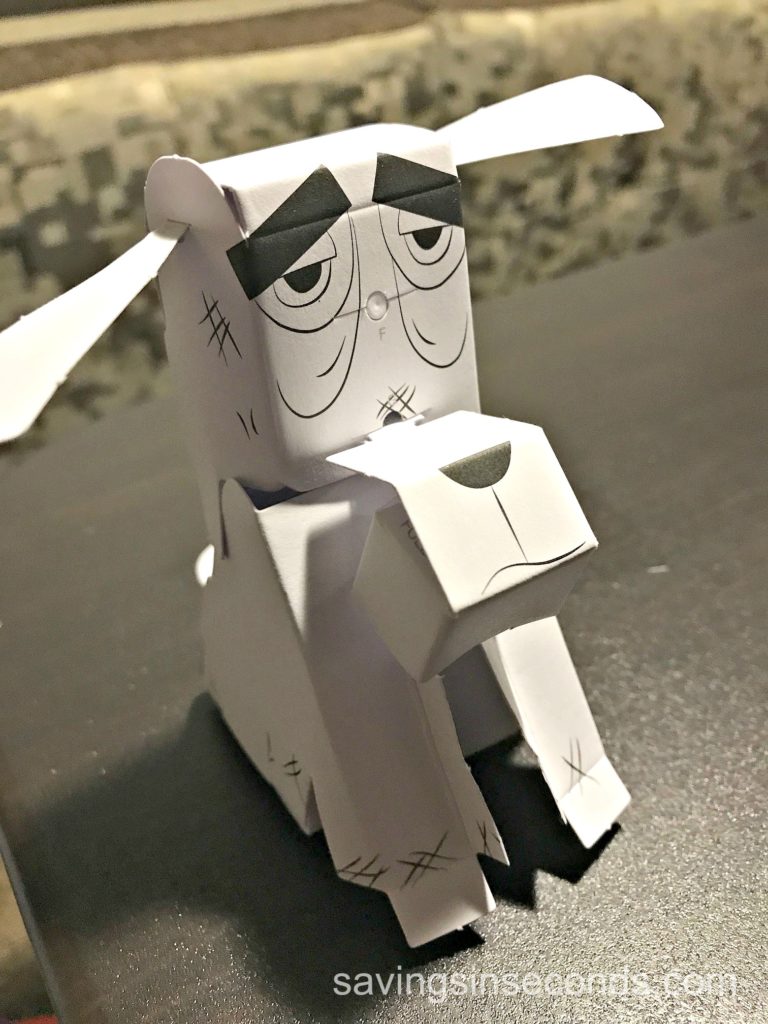 After my cute little dog was assembled, I set him up on the kitchen table like a paper pup version of Elf on the Shelf. My son was thrilled to find this when he woke up!  There are definitely some mistakes in my technique, but it didn't matter because the pup was simply treasured by my little boy. After all, every dog should have a boy.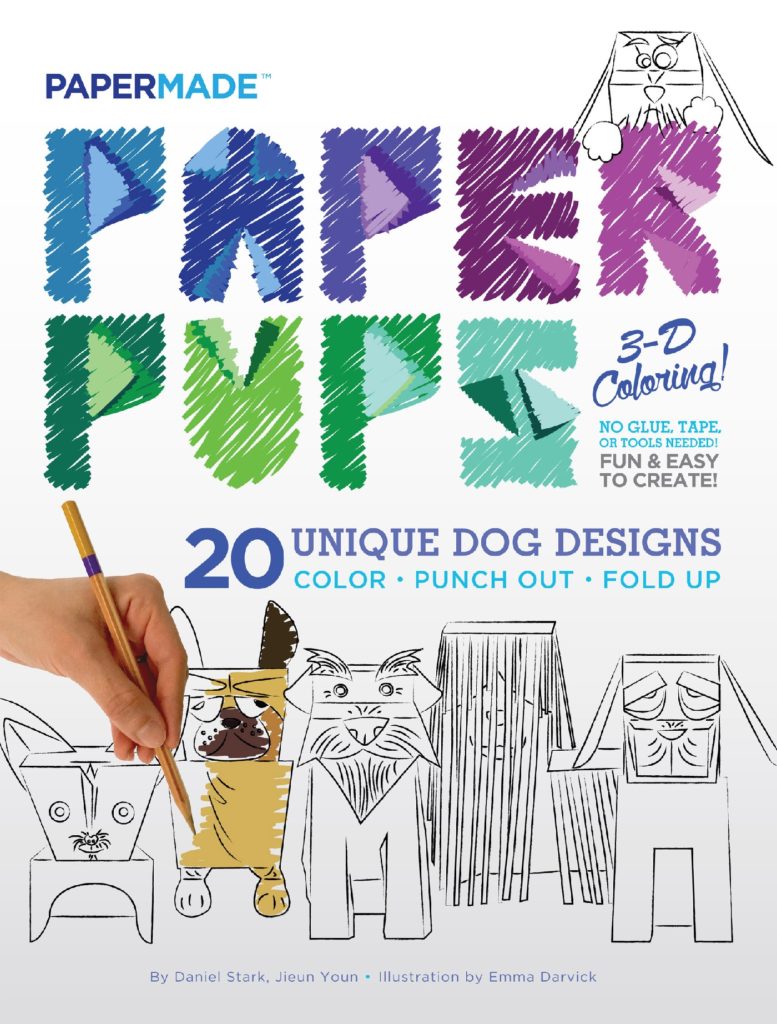 One lucky reader will win a copy of the Paper Pups 3D Coloring book! To save you from the pain of not being able to color, I am also throwing in $5 PayPal cash.  The winner can march on into the nearest back-to-school aisle and grab a set of marked down coloring pencils!  The giveaway is open to US readers ages 18+. Void where prohibited by law. Enter on the form below. Good luck!