Disclosure:  I received samples; opinions shared are mine.  This post contains referral links.
I am all about the "buy something for myself" while I'm Christmas shopping.  I used to feel guilt about that syndrome.  It seemed so frivolous to buy myself something when the shopping trip was supposed to be for gift-buying.  The thing is that I tend to buy people things I want for myself as gifts.  So when I'm wrapping it, the whole time I'm wishing that someone would gift it to me!  Then I decided that someone CAN gift it to me….. ME!!!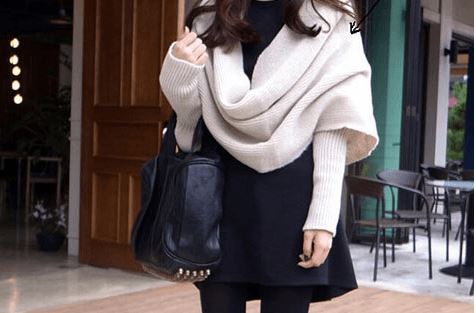 This scarf with sleeves is adorable – I want it in every color!!  It is $23 shipped, just right for a girlfriend gift. I ordered beige but they also have red and black.
Another gift I ended up buying myself this year was a Birchbox subscription.  Getting my Birchbox is something I look forward to each month, and it makes a fantastic gift.  My sister, mother in law, mom, and now my BFF Alana all received Birchbox subs from me.  They love getting their boxes and telling me what they received.  Sometimes my sis and I swap samples when we receive something we won't use.  Since the subscription starts at just $30, it's the right price for gift giving.  Right now you can also get $10 to spend on a future purchase when you spend at least $30 (use code TENBACK).  That's an awesome deal and something I'll definitely use!!  So one for me…..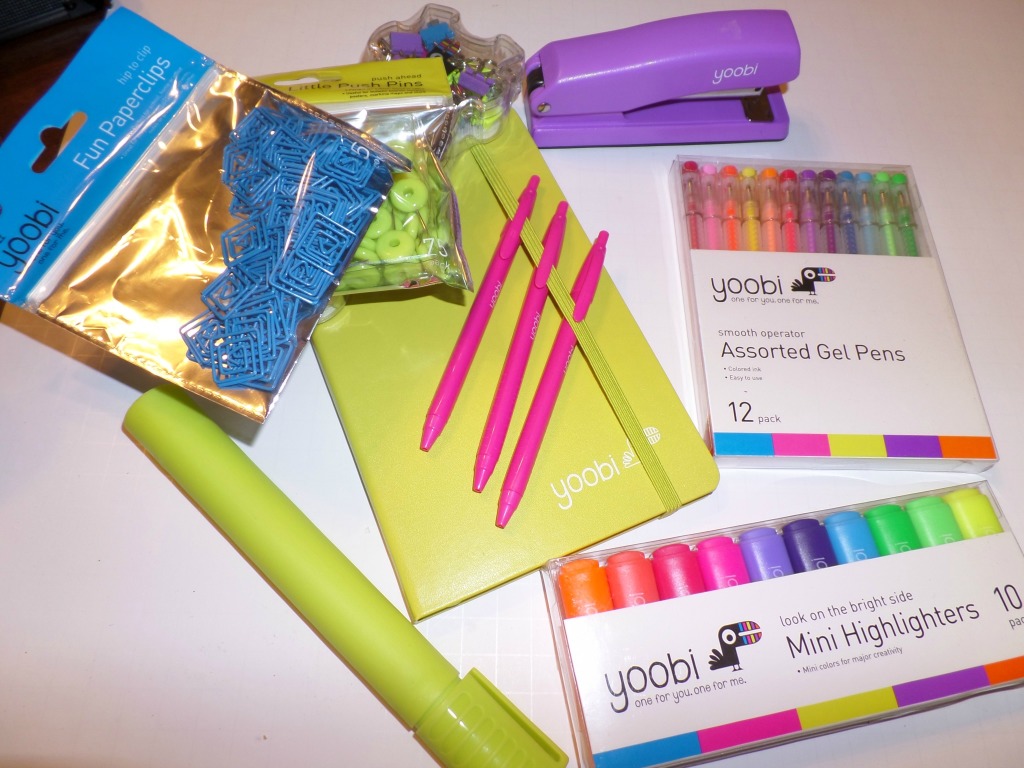 Have you seen Yoobi school supplies?   You probably noticed their bright colors and fun styles right away.  But underneath all that funky fun is a powerhouse of good.  When you buy a Yoobi product, they give a matching product to a US classroom in need or to hospitalized kids.  Pretty amazing, right?  In fact, that's what "Yoobi" stands for.  One for you, one for me.  Love that concept!  I'm a teacher and buy a LOT of items for my classroom every year.  I also purchase a lot of items for specific students.  There are so many kids in my classroom who don't have the basic supplies like pencils or paper.  By sneaking a few extra goodies to them, they don't have to ask for the supplies that will help them get through class.  My school provides me with a classroom budget but I like to use that for something the entire class will use. When it comes to getting a student a new binder, backpack, or a pack of highlighters, I usually add it to my own shopping cart.  I also purchase books and furnishings for my classroom. This year I moved to a new room and spent over $200 "getting it ready."  That extra money adds up!!  Most teachers I know do the same thing.  Knowing that Yoobi gives back with each purchase makes my money go even further.

The Yoobi Sale Section has a lot of great deals starting at just 99-cents.  This is a great time to stock up on supplies your kids will use every day.  If you don't have children in school, why not grab a few items to donate to a teacher?  Your gift will be appreciated!!  In this case, you actually get 3 for the price of one.  One for the teacher, one for a classroom in need, and a great big "attagirl" to you.  Yoobi has a holiday section with package deals just right for stocking stuffers.  You can't go wrong with these brightly colored supplies.
Do you buy gifts for yourself at Christmas?