Disclosure: This post contains affiliate links; if you make a purchase through these links, I may earn a small commission. I received a hair gloss sample. Opinions shared are mine.
We've had a crazy-weather week here in TN.  It went from high 50's to snow, and now we're expecting 60's temperatures this weekend.  Daffodils have already bloomed, and my sister's tulips are starting to show through the ground.  If you're feeling spring in the air, too, it's time to freshen up.  New spring looks are made easy with these great offers.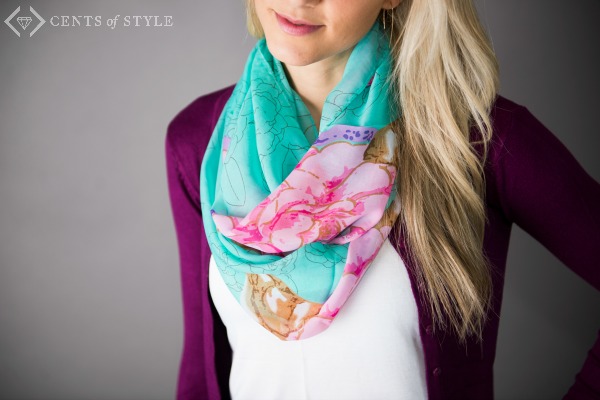 The first biggie that I'm taking advantage of — Spring Lightweight Scarves – 2 for $8.99!  PLUS FREE SHIPPING w/code SCARVES2  I'm getting the Allie Floral Outline Infinity Scarf in sea foam and the Kaye Rose Print Ombré Infinity Scarf in black.   UPDATE — just went back and placed another order, because the Floral Stamped scarf was calling my name!  And bonus — it was the new 99-cent scarf today. HOORAY!!   This affordable deal is also great to stock your gift closet.  A scarf is a lovely gift for friends, sisters, teachers, and coworkers.  Don't worry, I won't judge if you just get them for yourself!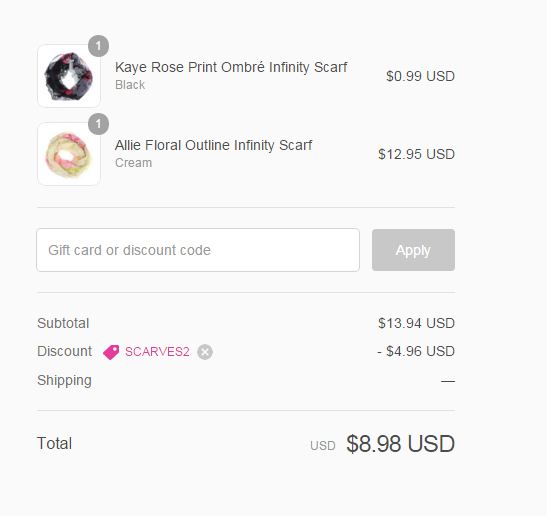 Another easy way to refresh your look for spring — color reviving gloss.  Madison Reed offers a simple way to add subtle tints, bringing back the vibrant sheen of a fresh color process.  For me, this is especially convenient because I absolutely HATE trying to get a 2-hour time slot to get my hair colored in the salon.  Coloring at home, and touching up with gloss in between, is so much easier! The color arrives right on my doorstep.  Each time I use Madison Reed, the compliments come in.  My friends and coworkers always notice that my hair looks healthier and glossier.  YOU CAN refresh your color at home, even if you're nervous about it!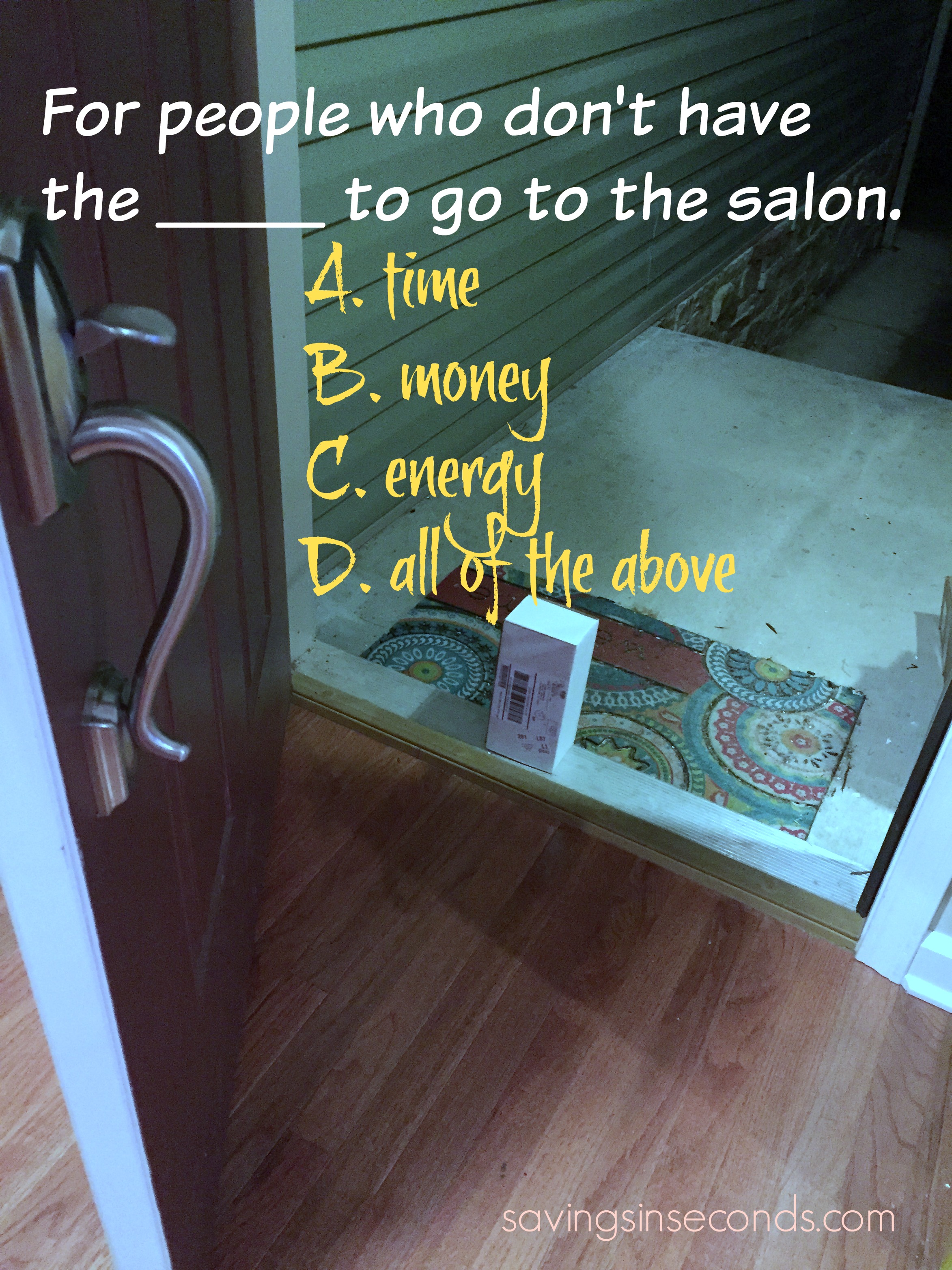 One tube of color reviving gloss contains two applications (for shoulder-length hair).  There's no mixing needed.  You just unscrew the cap, peel off the seal, and apply!   The formula comes out quite quickly, and my hair is soon saturated with the solution.  After waiting for 35 minutes, I rinse it off in the shower.  It's THAT easy.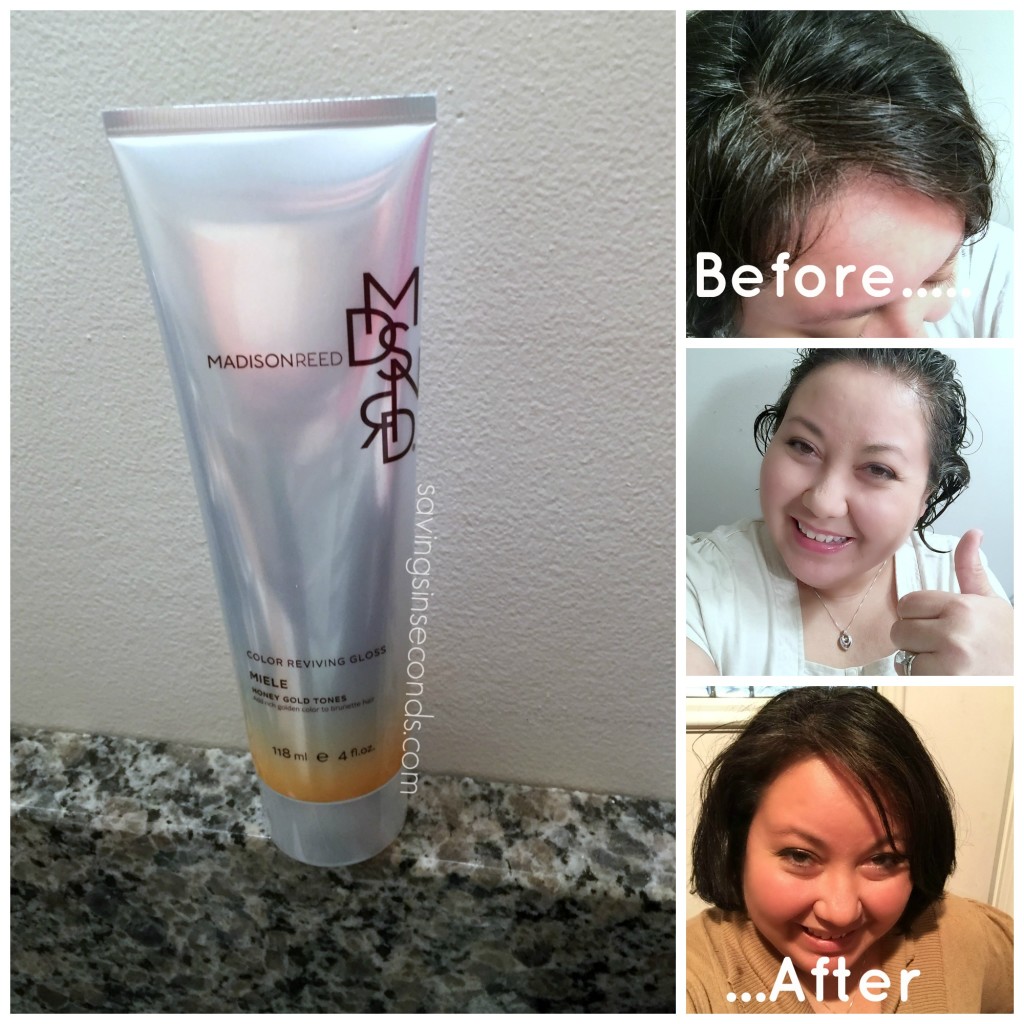 The gloss isn't dark enough to fully cover my gray hairs.  However, it gives them a glossy brown tint that almost resembles highlights.  It's just the pick-me-up I needed for a pretty-weather weekend!