Disclosure: I received product samples; opinions shared are mine.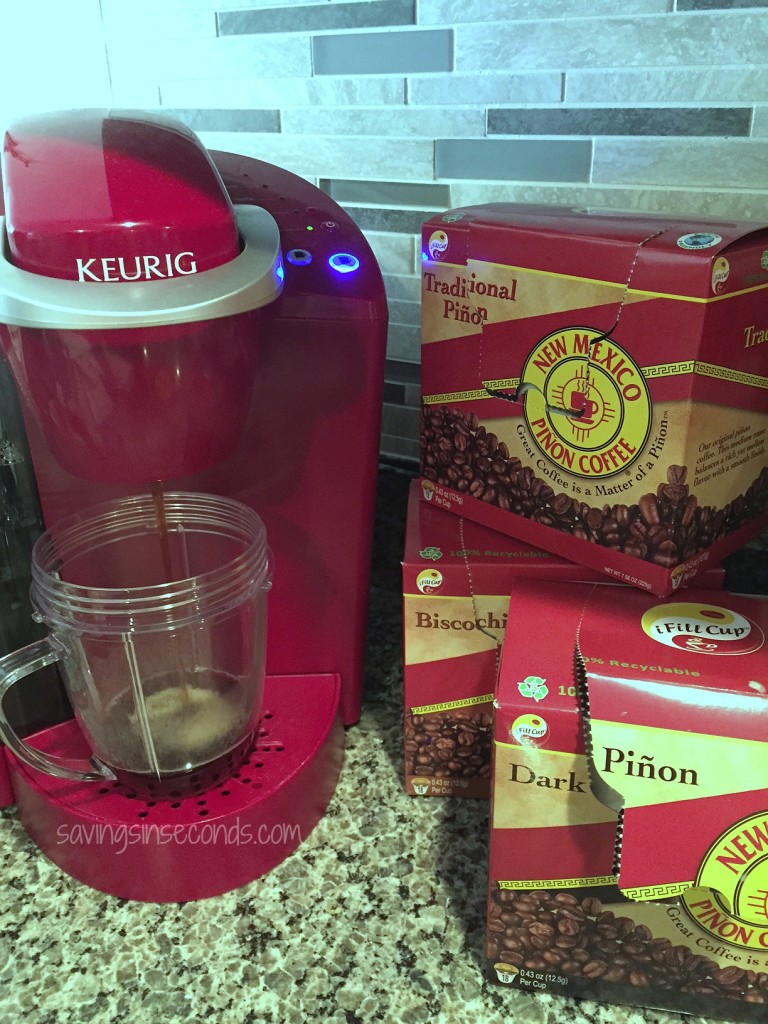 Remember that commercial from the 70's…..a little girl wakes up to the smell of brewing coffee and knows that her big brother is home from college.  I loved that commercial!   Although I do finally drink coffee these days (a must with my long commute), my palate is still very selective about my drink. It has to taste good; I can't stop at the gas station and drink whatever they have on the hot plate.  Making my own coffee at home is more about preference in flavor rather than saving money, although the latter is a bonus, too!  New Mexico Piñon Coffee arrived at my doorstep, and it was love at first sip.  I was able to try three of their delicious flavor varieties.  One lucky reader will win A Breakfast for Two box, valued at $39.99 in the Happy Holidays Hop! 
You may be wondering, "What in the world is Piñon coffee?"  Apparently, the Piñon tree is a type of pine that is native to the southwest.  New Mexico Piñon Coffee is a well-known brand in the southwest region of the US, and its customers can purchase it in area grocery stores.  Now that it's available online, coffee lovers from around the country can enjoy the delicious flavors offered by family-owned New Mexico Piñon Coffee.  As I perused their site, I was pleased to find that the prices are similar to that found in my local store, yet the small-batch process makes this coffee very special.  What a fantastic holiday gift this would make!  My mom and grandmother both love coffee, and since it's hard to find gifts they actually need, I know that New Mexico Piñon Coffee would be just the ticket. They'd definitely enjoy it! 
For my taste test, I started with the Traditional Piñon coffee.  It was exactly what I normally like.  Mild yet flavorful, this brew was perfect for taking on my morning commute.  I add cream and sugar to my cup in liberal amounts, and the Traditional blend was strong enough to stand up to those additions without being overly sweet.
The Biscochito coffee was a big tastebud surprise.  This blend is more like a spicy dessert, with its cinnamon undertones and delightful color.  It's perfect for serving on Christmas morning as a special treat!
Dark Piñon has a rich, full flavor that is strong enough to use in flavored drinks.  I put a big cup of it in the fridge to make iced coffee.  My daughter discovered it and surprised me by using it in an iced mocha concoction.  She did a great job!  The dark roast hints of chocolate on its own, and the addition of chocolate syrup made this almost heavenly.  Consider making this for guests when serving with a rich holiday dessert to counter the sweetness.
You should note that New Mexico Piñon Coffee is available in different varieties. I tried the single serve cups, which are compatible with all single serve brewers except for Keurig 2.0 (the latest model).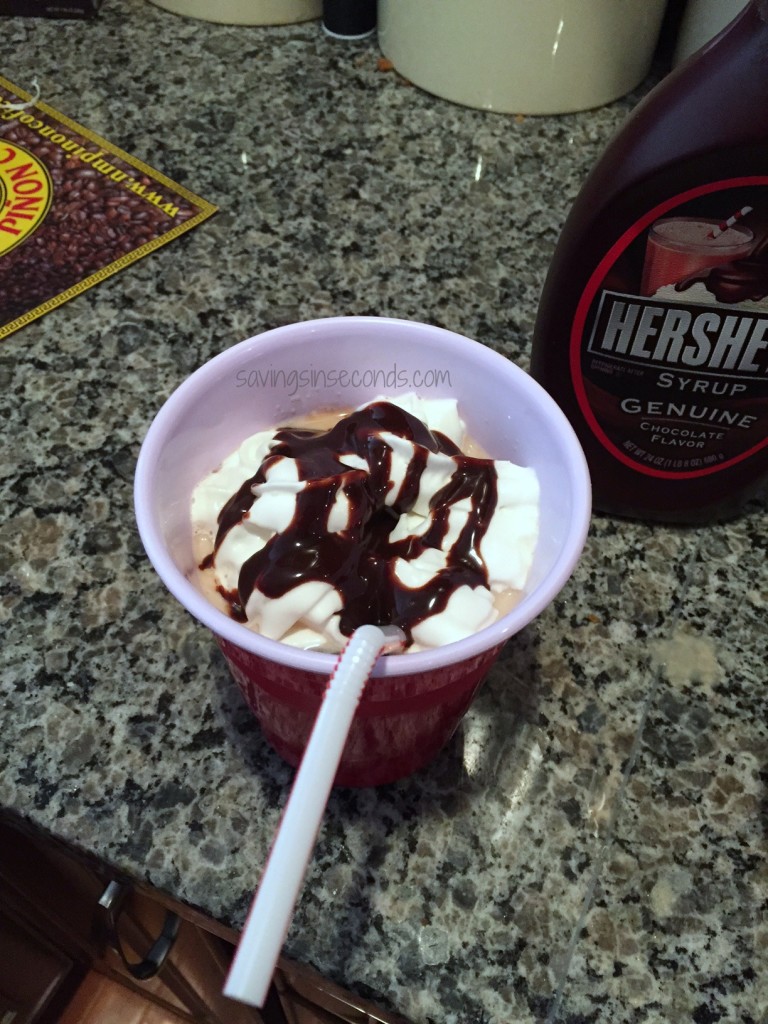 GIVEAWAY ENDED