Disclosure: I got this product as part of an advertorial.
One of the best things about Christmas is having some time off to spend a little time on my family. We've enjoyed some pajama days, nursed my daughter back to health after her strep throat, and basically watched TV for several straight hours. It's been relaxing and rejuvenating. With 2014 peeking around the corner, I realize that my 38 years are starting to show. Never before have I been so aware of thinning hair, fading glow, or overall decline in youthfulness. Perhaps it's because I've had a bit more time these days to reflect upon my outer appearance. Whatever the reason, I'm determined to work smarter, not harder, at keeping myself up in 2014.  New beauty products make it fun to try a new look for 2014.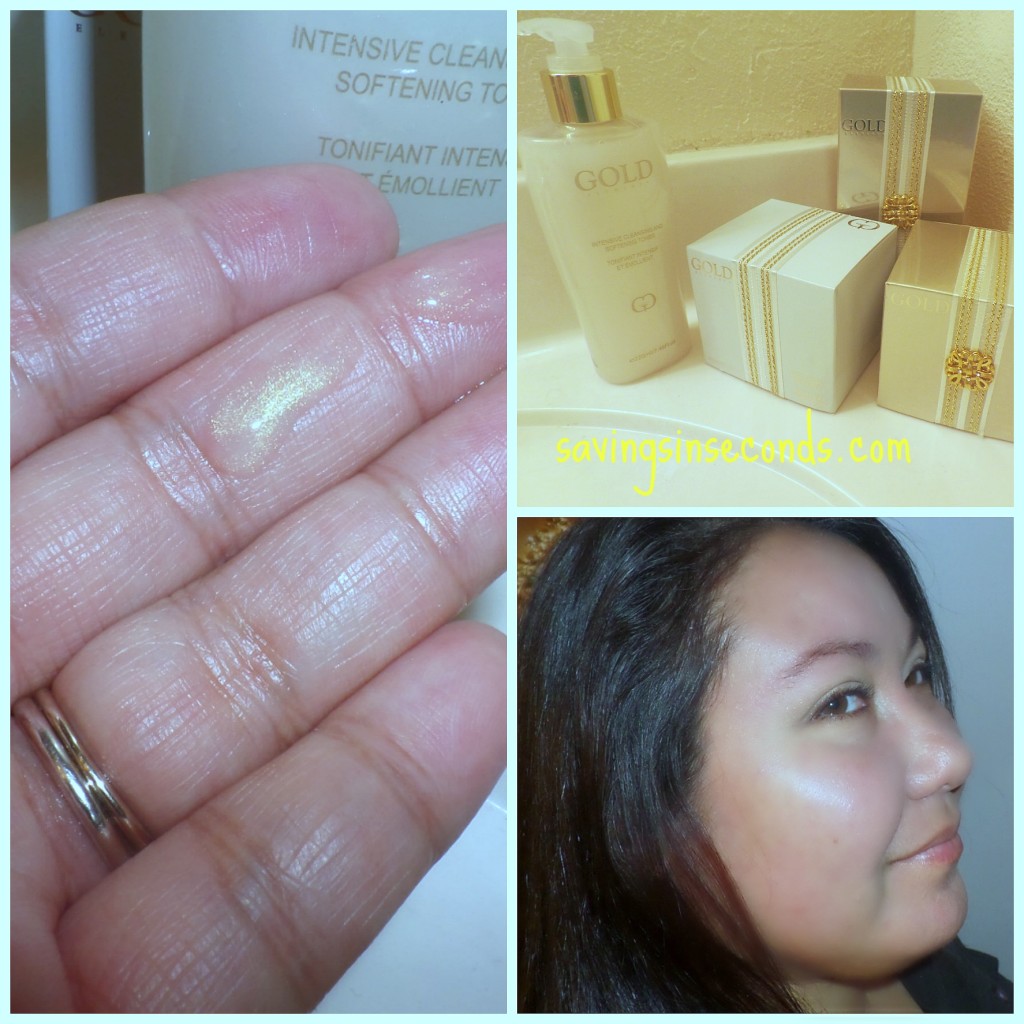 The GOLD Elements line arrived a few days ago and immediately impressed me with the pretty boxes.  It gave me a tingle of anticipation about the quality of the actual product. I'm no stranger to high-quality and expensive skincare; Arbonne Re-9 has been my go-to brand for years.  My problem is that I don't apply the extra stuff on my skin on a regular basis.  There hasn't really been a need before, although I'm realizing the price I paid for laziness now.  I had a problem with the cleansing toner's pump so I'm not sure how much is typically dispensed from it.  I found that I only needed to use a little bit of it (by twisting off the dispenser) to cleanse my skin.  The cleansing toner has a strong scent (similar to a baby shampoo), which made me a bit nervous, but I didn't have a reaction to it.   The Age Treatment Cream and the Age Treatment Eye Serum were two items I didn't expect to receive, so I added those to the lineup as well.  The eye serum was so concentrated that I only needed a tiny dab—it really went a long way.  Did it help to relieve puffiness?  I didn't notice those results right away but maybe if I keep applying it, I'll be able to tell a difference.  This is the first time I've tried a peel, and it really did seem to leave my skin feeling fresh and smooth.  The  Gold Elements D'or Facial Peeling just washes away with warm water, so it takes only a few seconds to apply and remove.  It's something that I'll use on a regular basis.
My skin has always been a bit on the oily side, so I've neglected to apply a good moisturizer as part of my skincare routine.  It just never seemed necessary.  When I received the GOLD Elements line to review, I really expected to set the Age Treatment Cream aside to give to my mom.  Since I wanted to give the set a thorough review, I decided to try it a couple of times before passing it off.  Surprisingly, all the advice I've heard about moisturizer did really apply to me.  My skin was softer yet not oily. It seems my face decided that the moisturizer was enough and didn't have to overcompensate.  You really don't know what a change that was for me!  The moisturizing results lasted all day.  My skin did seem to glow a bit more.  This is a set I'll add to my daily routine.  It's very pricey so it might not be the first brand you'd reach for.  However, I really needed only a tiny amount (see the photo above?) to get results.  This will last a while for me.  I really enjoyed trying the GOLD Elements line and would be interested to see how the other products from this brand would work for me.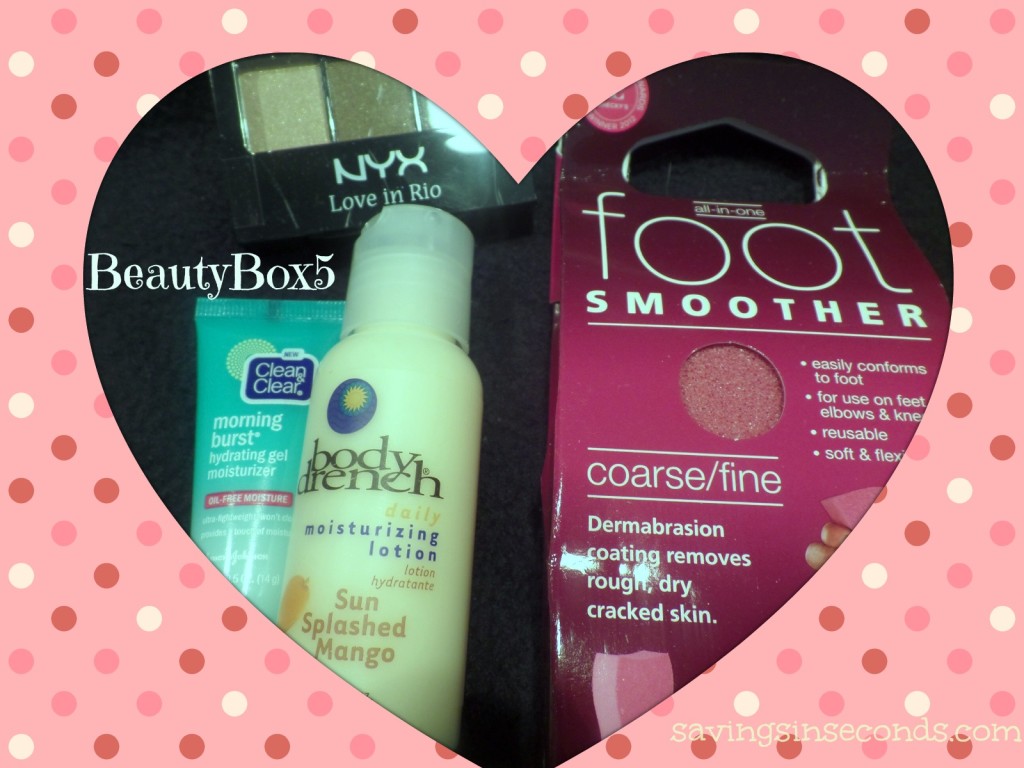 I finished off the look with some products I received from the December BeautyBox5. In addition to the products pictured above, there was a plumping lipgloss from Ofra Cosmetics. I had already put that in my purse to try throughout the day. Now, in the photo at the top of this post you might notice my subtle eyeshadow. That's the NYX Cosmetics palette talking. This palette is value-priced at only $6 but it's super pretty. The shades go on lighter than I expected. I even used the darkest shade as an eyeliner. My favorite product from this month's box was the Every Beauty Flexible Foot Smoother. Keeping this in my shower to use daily just gives me a happy morning boost. My feet feel so refreshed afterwards. Then I follow it with the Body Drench moisturizing lotion which is fast-absorbing yet makes my feet feel silky smooth.   Click here to subscribe to Beauty Box 5 and get beauty samples shipped right to your door!
I received one or more of the products mentioned above for free using Tomoson.com. Regardless, I only recommend products or services I use personally and believe will be good for my readers.