Disclosure: I am an NCircle Entertainment Ambassador and received these free DVDs. Opinions shared are mine.
My kids enjoy candy as much as the next sweet tooth, but they really love new movies. We got a sweet bundle of Halloween DVDs from NCircle Entertainment, and I can't wait to share them with one lucky reader!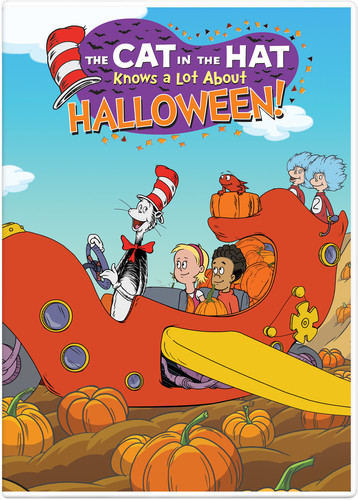 Just as you'd expect, The Cat in the Hat Knows a Lot About Halloween!  The search for the best Halloween costume is so much more fun when The Cat has a plan.  Perhaps my favorite part of this show is that the kids always ask their mom for permission to go anywhere….good life lesson!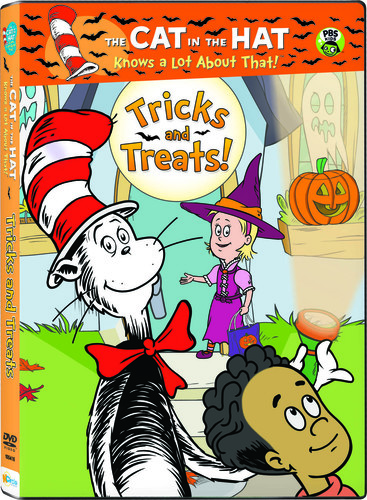 It makes sense that going door-to-door or seeing other kids in costume might be scary for some children. Tricks and Treats presents a friendly approach to Halloween, making it seem more like a social event.  I love the positive thinking this video inspires!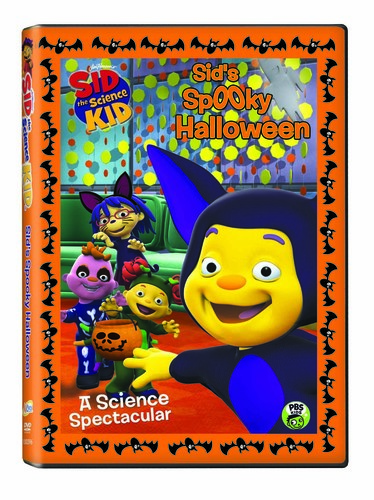 Don't hate me, but I adore Sid the Science Kid.  These cute children love learning, and their curiosity help young ones to explore hypotheses of their own!  I love the way that science leads this storyline. Isn't it great when entertainment also educates?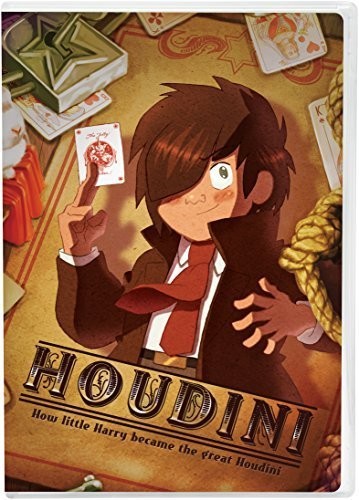 My son absolutely loves Houdini; he's watched this video more times than I can count. I wish there were more episodes!  If your kiddo is still searching for a cool character costume, throw this one into the hat.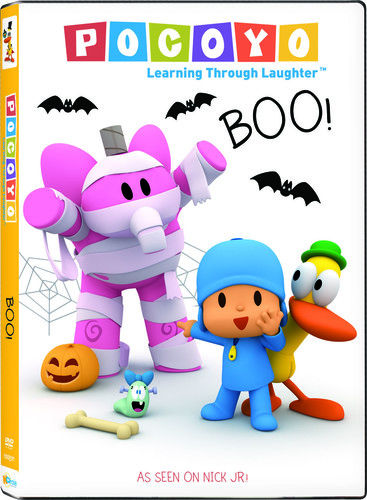 My children (ages 8 and 13) still love to watch Pocoyo.  It's adorable, and the lack of constant dialogue is serenely engaging.  The clean backgrounds make the vivid colors of clay animation pop!   Save this one for a day when you need a little bit of quiet.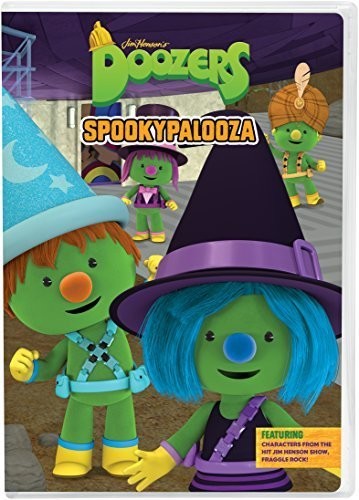 The Doozers are an interesting bunch.  Don't let the green skin and wild hair fool you, though. Their team-based approach to problem solving is a great lesson for kids, and STEM-inspired adventures are a nice intro to such activities in preschool kids.   (Note: The Spookypalooza cover we received is different than the one pictured below, but I think the content is the same.)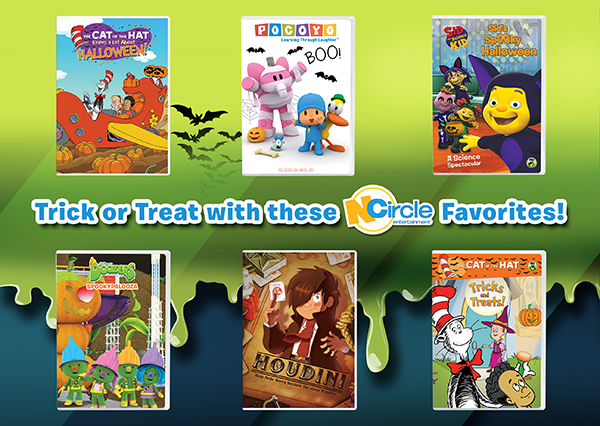 One lucky US-based reader will receive all 6 of these DVDs, thanks to NCircle Entertainment!  The giveaway ends 10/26; open to ages 18+. Void where prohibited by law. Good luck!
Thanks to NCircle Entertainment for sending us these DVDs.