Disclosure: This post, which contains affiliate links, earned me a gift card.  The opinions shared are 100% mine.
The spring months are always tough around here.  We spent January recovering from Christmas, February was spent blanketed in snow, and when March came along it was full of catch-up activity.  April has been busy with days at the ball park.  When I realized that Mother's Day is just around the corner, it took me by surprise.  How did May get here already?  If you need some ideas for great Mother's Day gifts that have a custom look without the price tag, head to Zazzle.  They are currently offering 30% off custom gifts for her, and even has product categories set up for you.  It's Mother's Day made easy!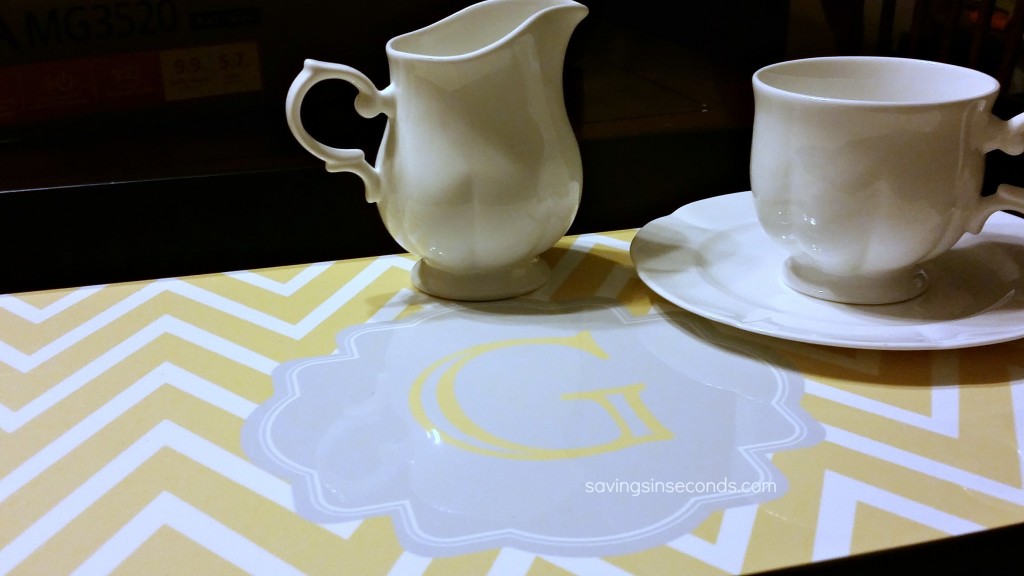 My favorite product is this monogrammed tray.  It's currently on sale for less than $44.  This is far below the $XXX price tag on a similar tray I saw at a boutique here in town.  I love the simple, stylish look of black wood against the bright yellow chevron.  There are many other patterns available, so check them out!  I ordered this for myself for Mother's Day. We love to entertain our family and friends; having this beautiful tray will definitely make it easier to carry food and drinks around the house and outside.  The ordering process was so simple. It took just a few seconds to edit my personalization. Shipping was super quick, and the product turned out exactly as described. The laquered wood is shiny and bold.  I love the yellow chevrons!  I opted to skip the name customization, and prefer the simplicity of this look.  This will get a lot of use in the summer!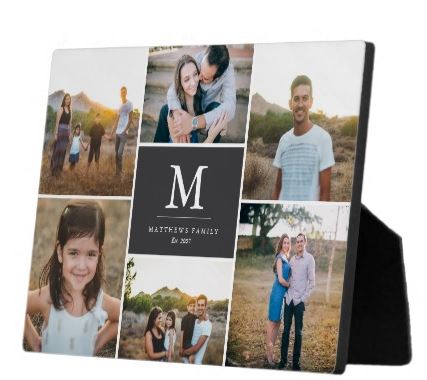 I'm partial to these photo plaques because they don't have glass overlays.  Photos are printed directly onto hardboard panel (which is scratch resistant) so there's no worry about the glass breakage from traditional frames.  This one is priced at less than $13, so it's also less expensive than a high-quality frame!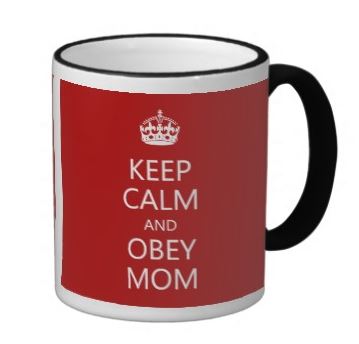 One of my timeless memories of my mom is how she liked her coffee.  She was always so happy when I presented her with a creamy cup of caffeine. Things haven't changed much in that regard!  If your mom's favorite mug is chipped, stained, or faded, why not present her with a new custom mug?  Zazzle also has mugs that are funny, cute, or just photo-emblazoned.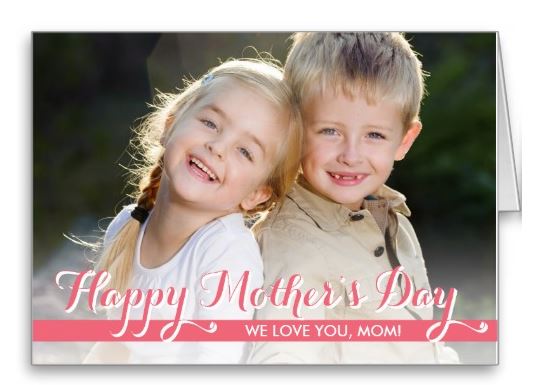 Whatever you do, just don't forget the Mother's Day card!  These cost less than most storebought cards, and you can customize them with pictures and captions.  You can even use photos right from your phone to get the card ordered. Talk about simple!  Tuck in a gift card or attach them to a bouquet of flowers.
What's on your list for Mother's Day?  See if you can find it at Zazzle!