Since I'm an NCircle Entertainment ambassador, each month brings a delightful DVD right to my door (disclosure!!)  As always, opinions shared are mine. When the Molang Season 1 DVD arrived, my kids –ages 8 and 13 — immediately asked, "What's that?"  Here's what Molang looks like, people….it looks so simplistic and young for my kids, right?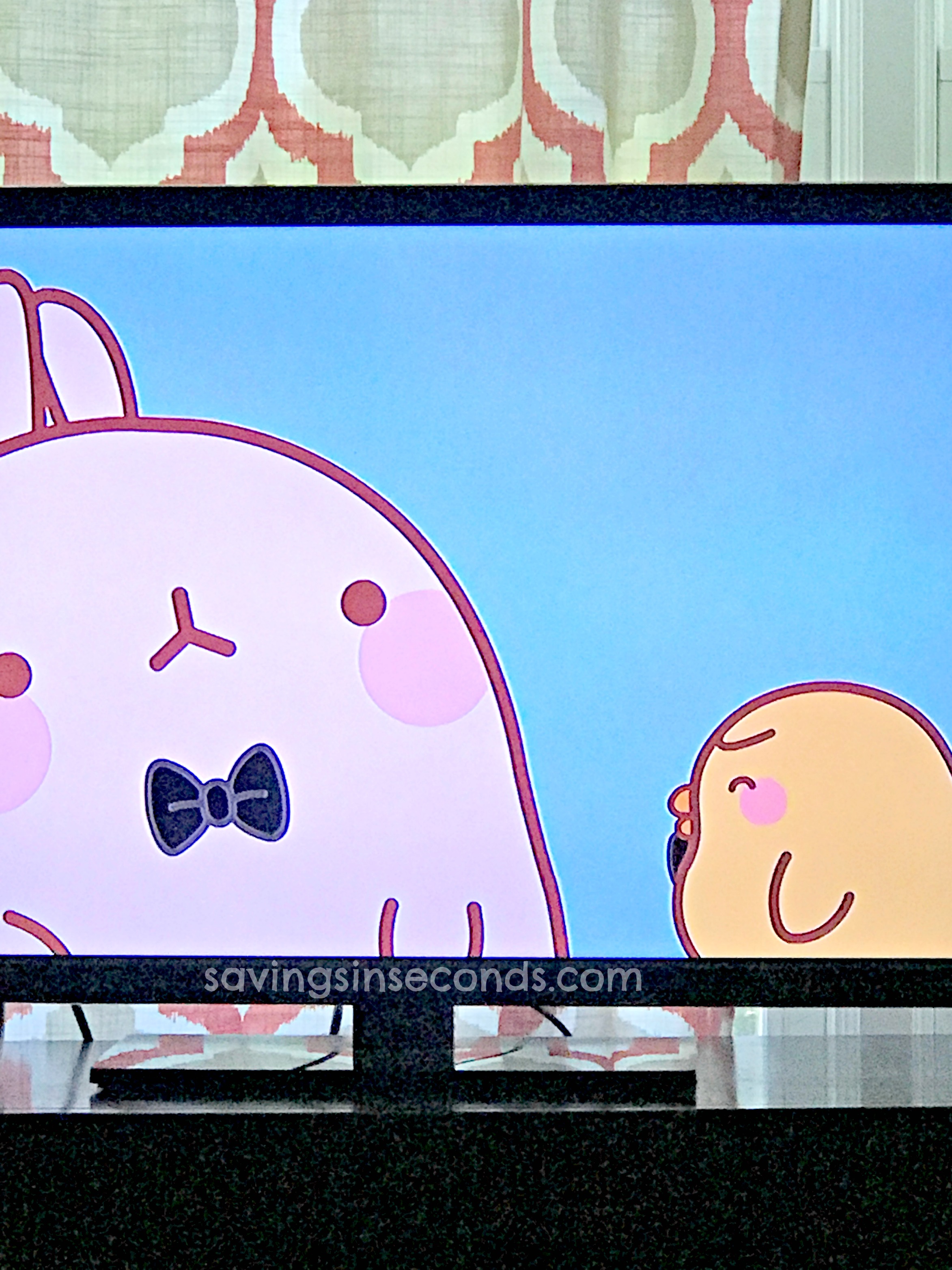 Imagine my shock when they sat right down with me and watched EVERY BIT OF THIS SHOW.  As soon as the video started, they both said things like, "Awwww!" and "Oh, soooo cute!"    Molang is seriously so addictively sweet, it's the closest TV thing to petting a bunny rabbit.  I'm not even entirely sure if Molang IS a bunny rabbit, but it doesn't matter.  This show is absolutely adorable.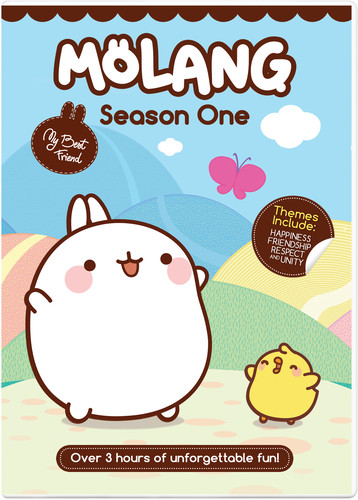 Funny thing — there are no words on Molang.  That's right, no dialogue.  All communication is done through indecipherable chirping and squeaks which merely adds to the cuteness.  It's like listening to a bundle of baby chicks….you just want to squeal with delight!
The artistic elements are beautifully done, especially for a children's program.  I love the clean layout, basic but appealing colors, and simplistic forms.  Each scene is easy to understand, yet requires viewers to use inference skills to understand the situation. It could be a great educational show when used for this reason! This format allows children to enjoy the show without getting hung up on vocabulary or other nuances of typical shows.  Molang and his friend Piu Piu, together with their little squad, go on adventures around their neighborhood.  Little ones will relate to the activities as well as to the character interaction.  It's not just for children, either.  My kids played this DVD for guests and everyone just adored it.  You just have to see it to understand how mesmerizing this show can be.  Of all the shows we've reviewed for NCircle Entertainment, this is my absolute favorite!
Thanks to NCircle Entertainment, one lucky reader will win the Molang Season 1 DVD. To enter, visit the form below — open to US residents ages 18+. Void where prohibited by law. Good luck!
Thanks to NCircle Entertainment for sending us this DVD.