Disclosure: I received books for review; post contains affiliate links. Opinions shared are mine.
My husband and I have been binge-watching The Great British Baking Show lately, so my reading time is constantly interrupted by images of sweet treats.  We really need to find a new show that burns more calories. Thankfully, the books I've been reading lately are fat-free.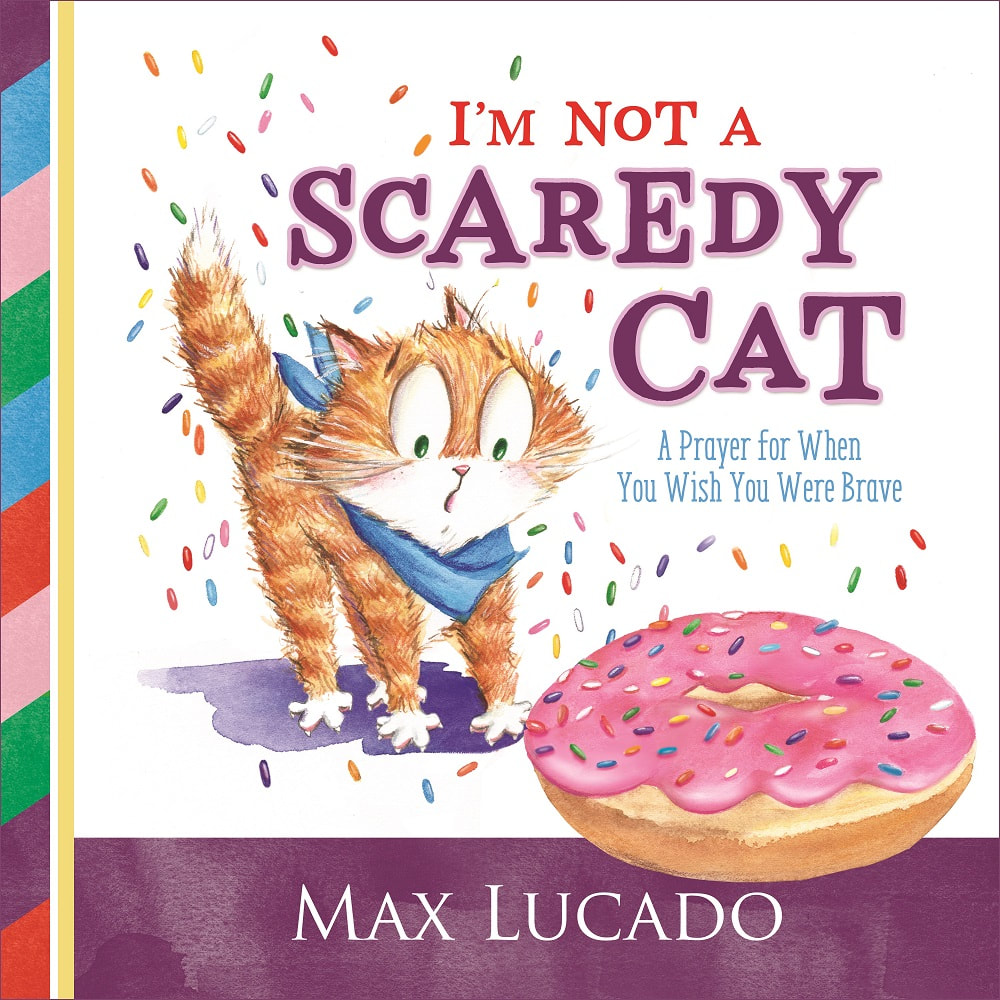 I was supposed to share the post for I'm Not a Scaredy Cat by Max Lucado a couple of weeks ago, but missed it on my calendar. Sorry about that!  This sweet book has Lucado's soothing way of sharing his faith.  In this story, childhood fears are faced head-on rather than ignored and excused.  Kids will surely feel validated yet encouraged by the message.  Some of the fears mentioned will make kids giggle, while others will get a nod of understanding.  My own children were always intimidated by characters in big costumes (Chuck E. Cheese, the Chick fil A cow, etc.)  Acknowledging fear doesn't make it worse; sometimes, it helps it ebb.  Be sure to check out the giveaway for I'm Not a Scaredy Cat.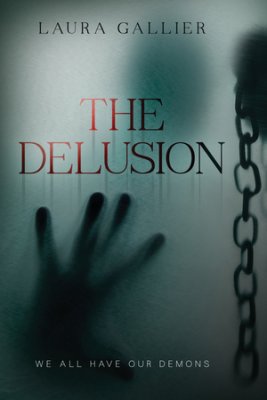 Last month I redeemed my Reader Reward points for a free copy of The Delusion by Laura Gallier.  Fans of The Shack and This Present Darkness won't be surprised by The Delusion; spiritual warfare isn't a new book topic. However, this is the first time I've seen it so perfectly written for TEEN fiction. That's what makes The Delusion so special! It comes across as more of a horror story, or at least a thriller, and doesn't immediately connect with Christian beliefs. Though it does have biblical references, they feel quite natural as part of the story. As I read, I kept thinking of the ways this story could be integrated in a youth group book club, a church play, or even a Halloween activity for teens. The physical descriptions of guilt, hopelessness, and sin were deftly handled in symbolic ways that young people can appreciate.  Gallier also did a great job of describing the traumas of high school, right down to a suicide epidemic that isn't such a new thing in the news anymore. I really enjoyed The Delusion and hope to see more from this author!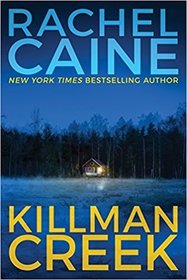 Ever since I finished reading Stillhouse Lake, I've been anxiously waiting to see what happened in Rachel Caine's world of terror.  Imagine my surprise when book 2, Killman Creek, came available in the same year.  You can pre-order now for its December 12 release;  I received a free copy from the author and read it within hours!
Killman Creek contains the major players from book 1, as well as introducing new figures.  The breathlessness I experienced in Stillhouse Lake was back.  Killman Creek made me nervous, as if someone was tracking ME!  In this book, Caine uses alternating characters with each chapter, and sadly, that technique took away from the experience for me.  I felt pulled in all directions.  It seemed like more profanity was present in this title, which isn't my favorite and truly didn't feel necessary to emphasize the urgency of the situation.  There were many things going on with the characters that made it hard for me to focus on the main thing – survival.  It was still a great story, and I was excited to see that this is supposed to be a 3-book series.  Count me in for book 3!
What have you been reading lately?