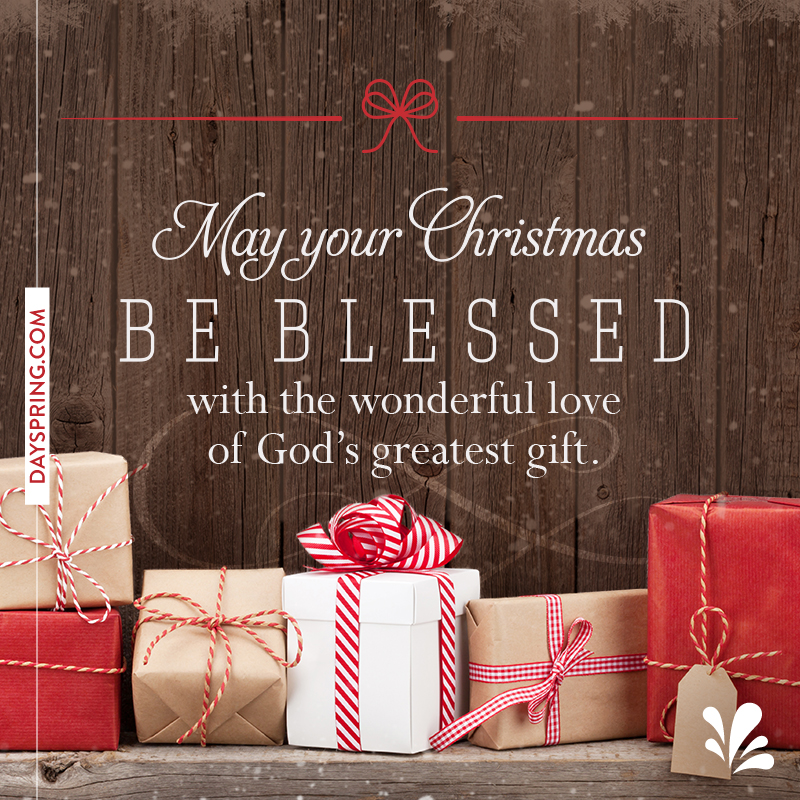 Merry Christmas, dear readers! 
Whatever you're doing this Christmas season, may you be richly blessed with love and friendship.   So many people have heartbreak and grief during the holidays. If you're feeling that way, I'll send up prayers for your comfort.
I awoke this morning to running feet.  Not mine, of course. My son's pitter patter has become 8-year-old stomping these days, since his feet are about the same size as mine.  He ran through the house announcing that Santa had visited, demanding that his older (sleeping) sister check out her stocking gifts.  It was a beautiful sound to hear right away at 5:30 AM.  Thankfully, the kids are old enough that we can leave them to their fun and games and head back to sleep.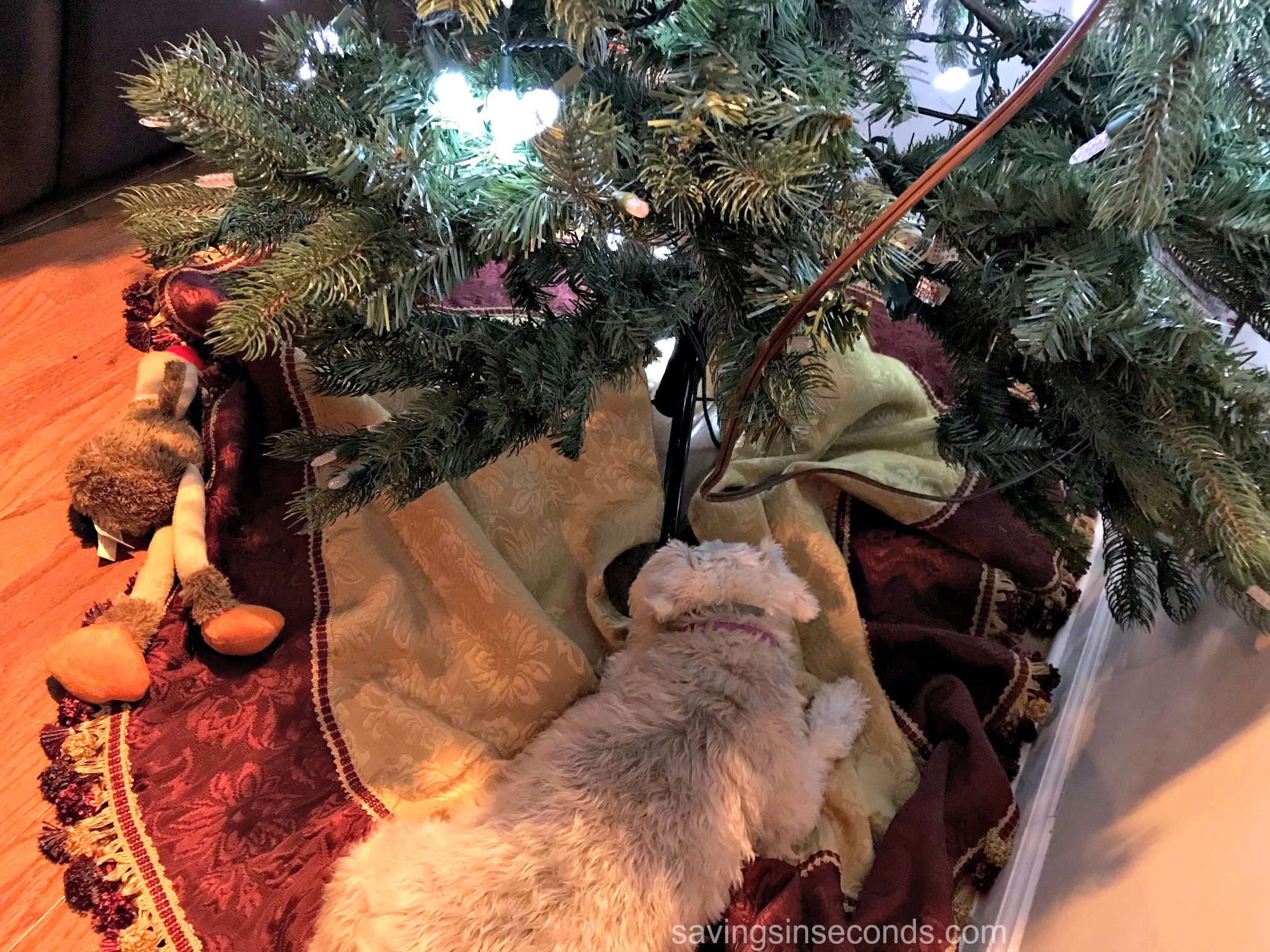 Over the summer I found a really pretty handmade tree skirt at a yard sale.  The seller agreed to let me have it for $3, and all these months I've looked forward to putting it under the tree.  Apparently there is a scent from the previous owner that my dog cannot stand.  She keeps digging at it and has torn holes all over it.  She fell asleep after that hard work…the tree skirt is all askew.  Since I usually take down the tree on December 26, I'll just let her have her fun.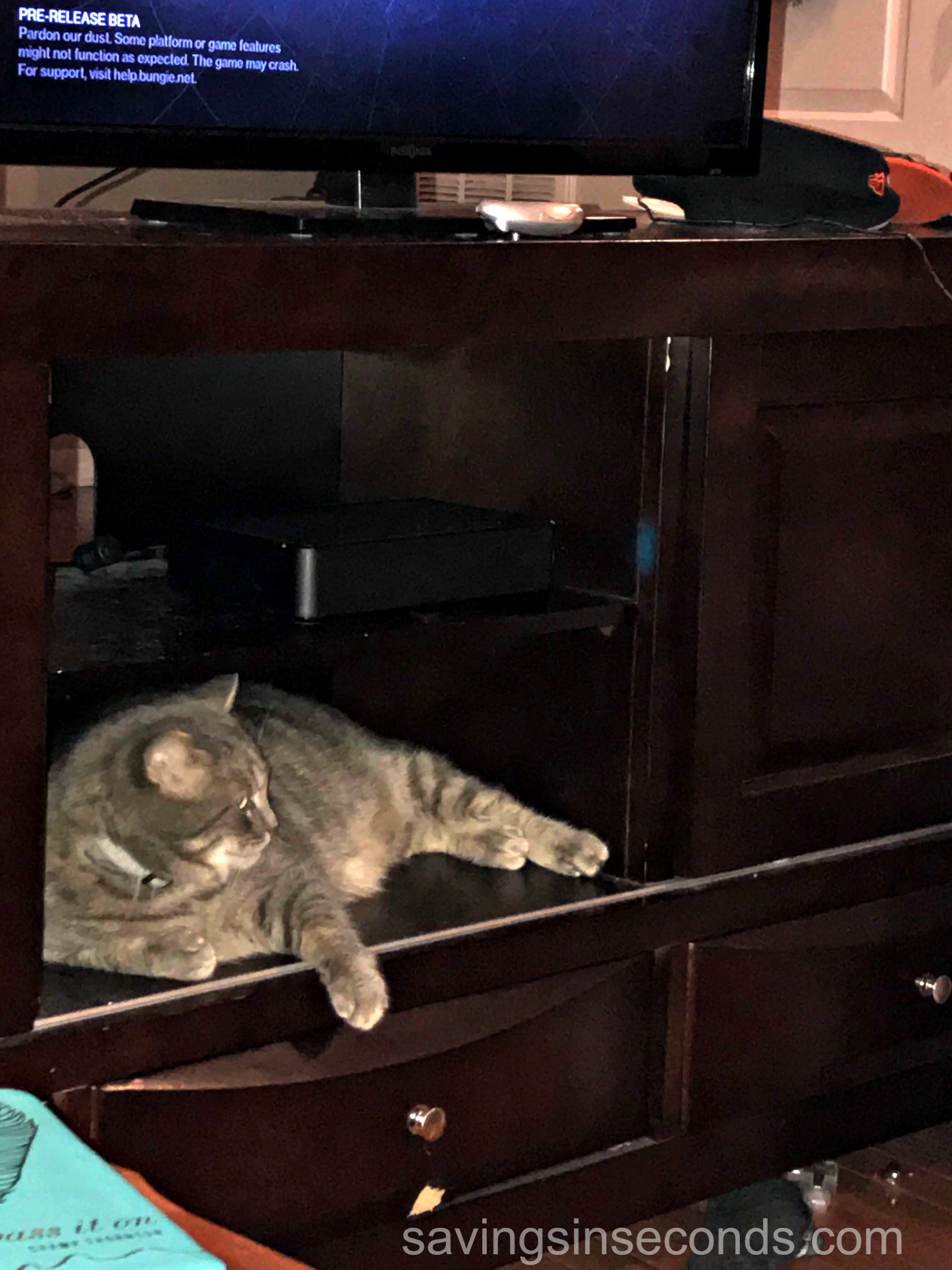 My husband cleaned off the entertainment center window to make room for the new video game console.  One of the cats took his opportunity to grab the new sleeping place.  He was quite territorial about this spot.
Next year, I think I'll ask Santa to bring breakfast so I don't have to cook until noon!  The kids asked for cheesesteaks as Christmas dinner this year, so it will be a fun, relaxed day.   I hope you are enjoying yours, too!