Disclosure: This post contains affiliate links. I may earn commission if you make a purchase. Opinions shared are mine.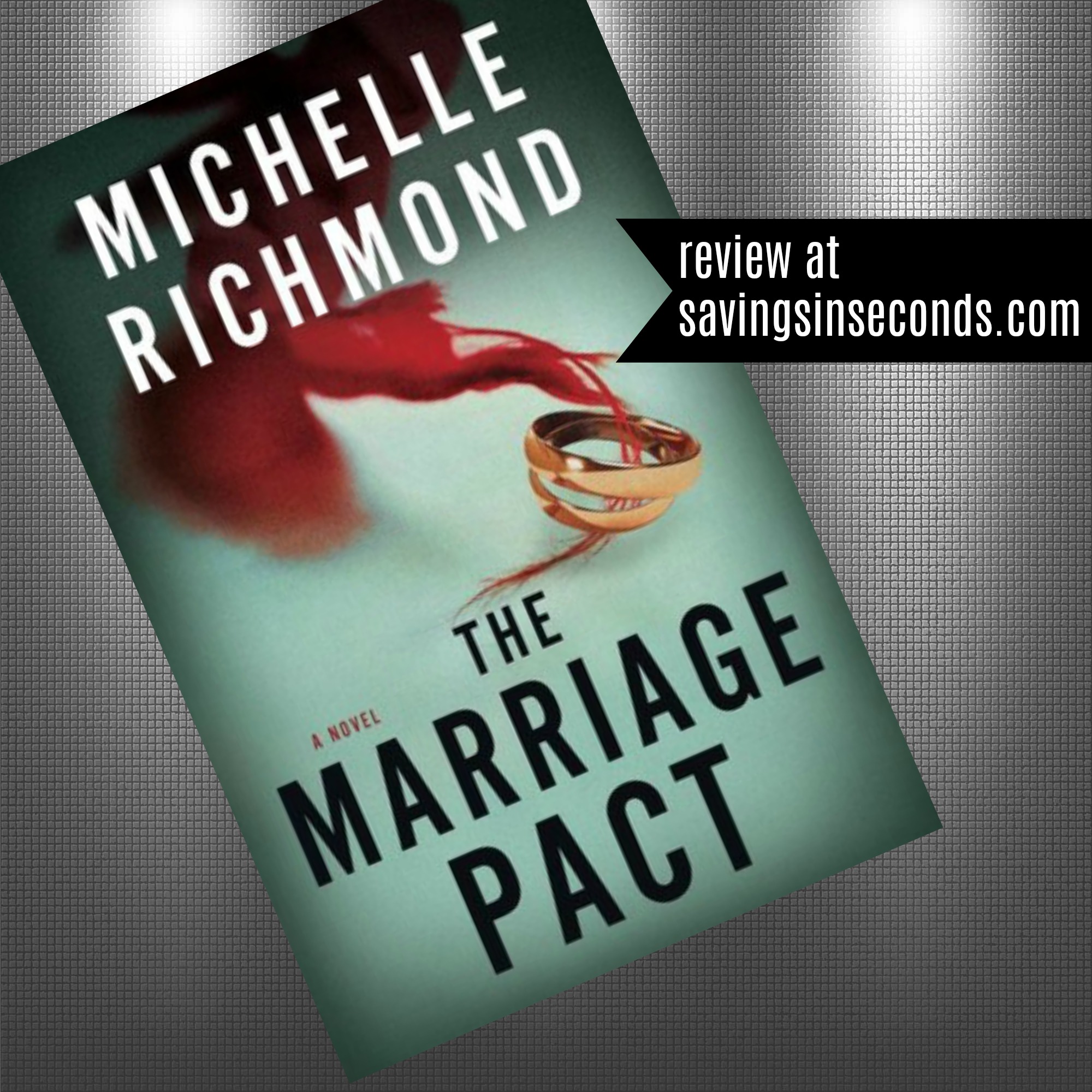 When my daughter noticed my ravenous addiction to The Marriage Pact, she asked if she could read it, too.  I hesitated.  Normally, I don't mind sharing my books with her.  This one doesn't have explicit content or anything; the bedroom scenes are mentioned in passing with little description.  Though there is profanity, it's not excessive and certainly not any different than she'd hear in the 8th grade hallway at school.  So why the reluctance?
Mostly, I'm a little freaked out by The Marriage Pact!  It baffled me with its creepiness, unexpected twists, and sometimes horrifying scenarios.  The first few months of marriage are an interesting tug-of-war between two individuals, but this story was over the top!  It was hard for me to decide if I liked Jake, or if he had a dual persona or something even more sinister.  Most of the time, he seemed charming and lovable.  I honestly loved him!  His thoughtfulness in the little things, such as packing a sandwich and drinks for his wife after a hard day's work, made him an endearing newlywed.  So why my reluctance to expose my daughter to such a sweet guy?
Honestly, it's kind of like my hesitance to let her think that guys like Edward Cullen are real.  I don't want her to expect Twilight-level passion with a high-school boyfriend. Or, even more, I don't want her to feel like her life is over when that relationship ends.  On the same level, I don't want her to think The Marriage Pact embodies a true glance into marriage expectations.  It terrified me, and I've been married for 20 years!  While I didn't disagree with the main points of The Pact, such as taking time as a couple and answering each other's calls, its enforcement was quite beyond the ordinary.  Check out the book and see for yourself!