Disclosure: Moore's sent me an assortment of their delicious marinades. Opinions shared are mine.
During the school week, it's a race to get from door to door. The front door of our house, the car door, the school door, and back through the paces again for the evening. My family prefers home-cooked meals most of the time, but it's so tough to get it all on the table before it's dark outside!  I don't always have the wherewithal to get ingredients prepped before I leave for work. Can you relate to this dilemma?  You need to check out Moore's Marinades. Not only does Moore's offer a complete flavor smackdown, but they recommend marinating for 30 minutes or less.  Sounds like a plan to me!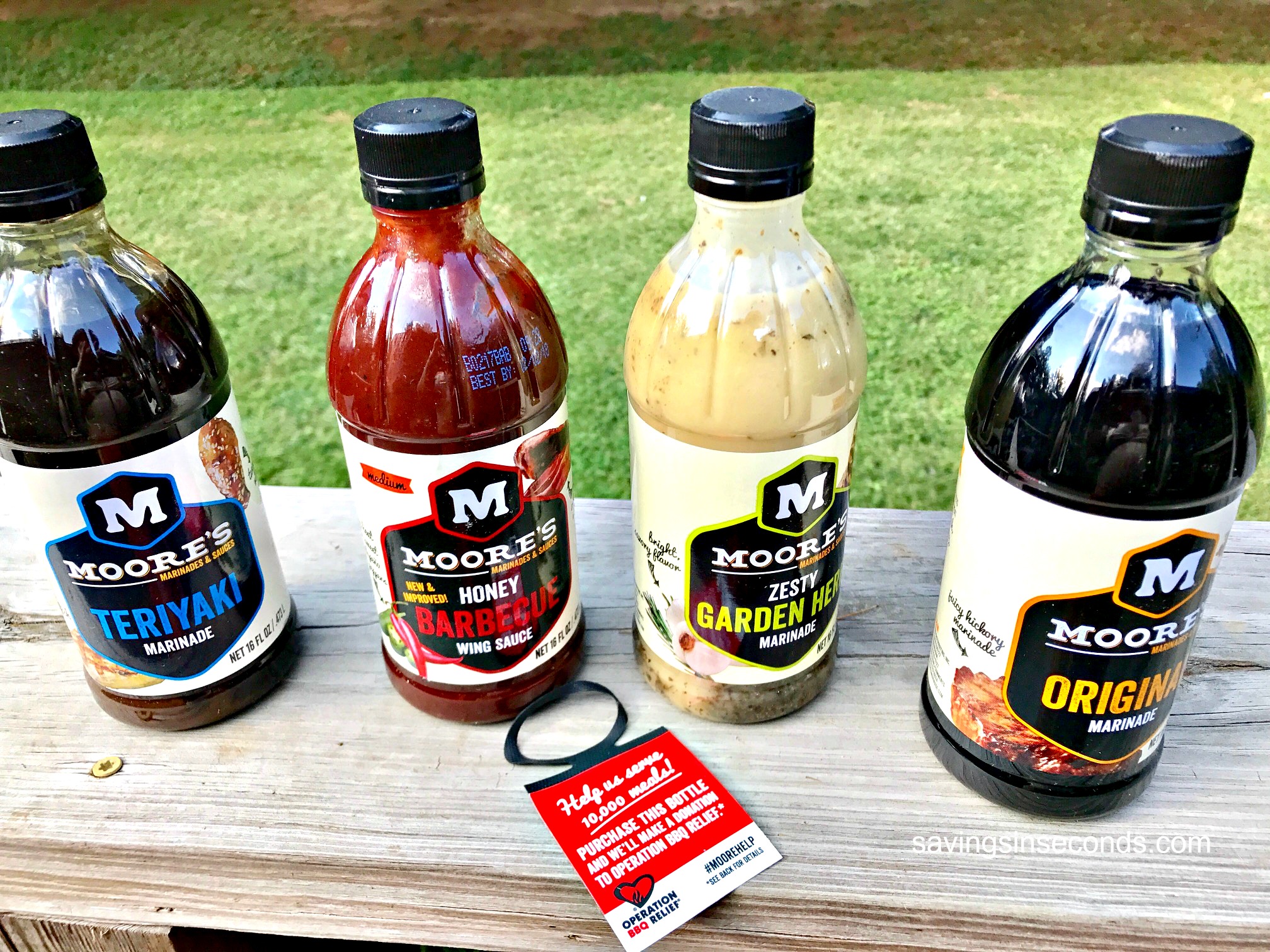 For our tasty little experiment, I used items I already had in house.  We had a pack of chicken tenderloins, frozen broccoli, and rice. Could I turn it into a meal?  I unearthed a resealable bag and unceremoniously tossed the chicken inside.  Then came the Moore's Marinade.  The hardest part was deciding which sauce to use!  I went with Teriyaki.  Look how rich the color is….it smells just as amazing.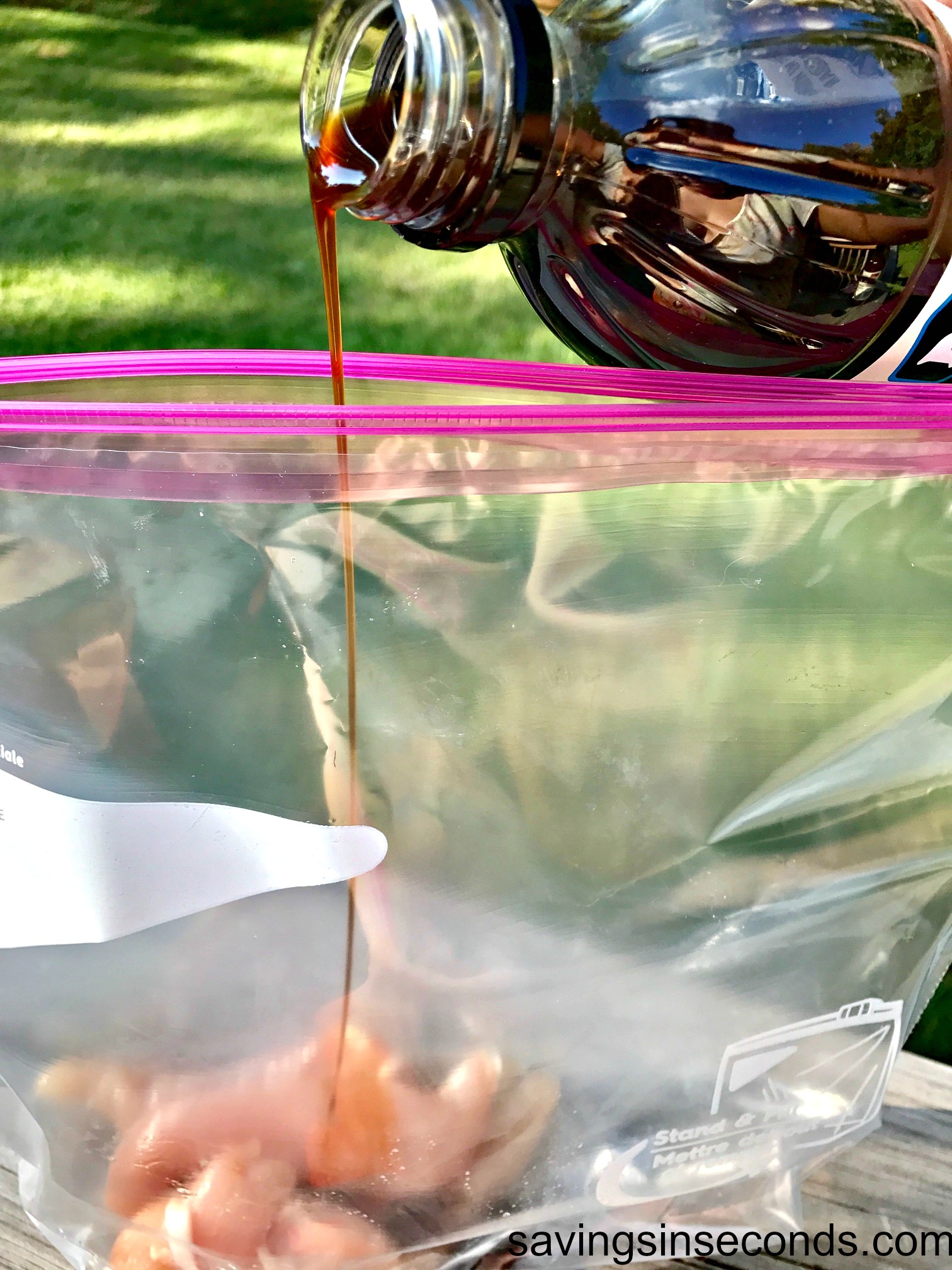 Now, I didn't put the veggies in because they were still frozen.  You totally could.  It was just too much to consider carrying those outside, too.  After the chicken was doused well, the bag was sealed and squished.  I let it sit for 30 minutes while hounding the kids to get started on homework.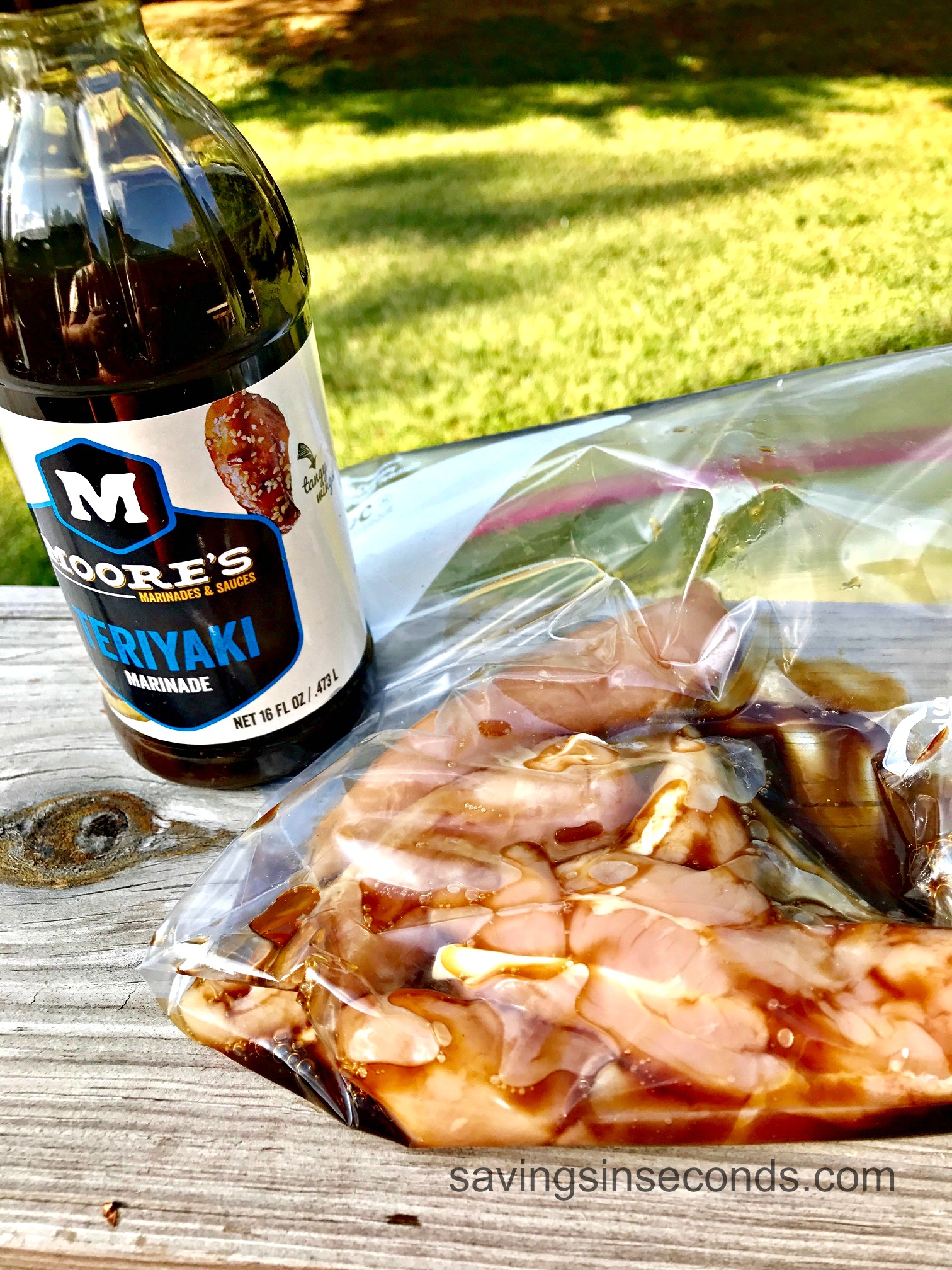 I should have had the foresight to take pictures while cooking, but it just slipped my mind.   Recreate it in your mind's eye if you will….the chicken was poured into the pan (sauce and all) with just a bit of vegetable oil.  No other spices or sauces were added.  I cooked it on medium heat until the chicken was no longer pink, then added the frozen vegetables.  It took a few seconds to start the rice cooker, too.  The entire meal was ready in less than an hour, including the time the chicken sat in its teriyaki bath.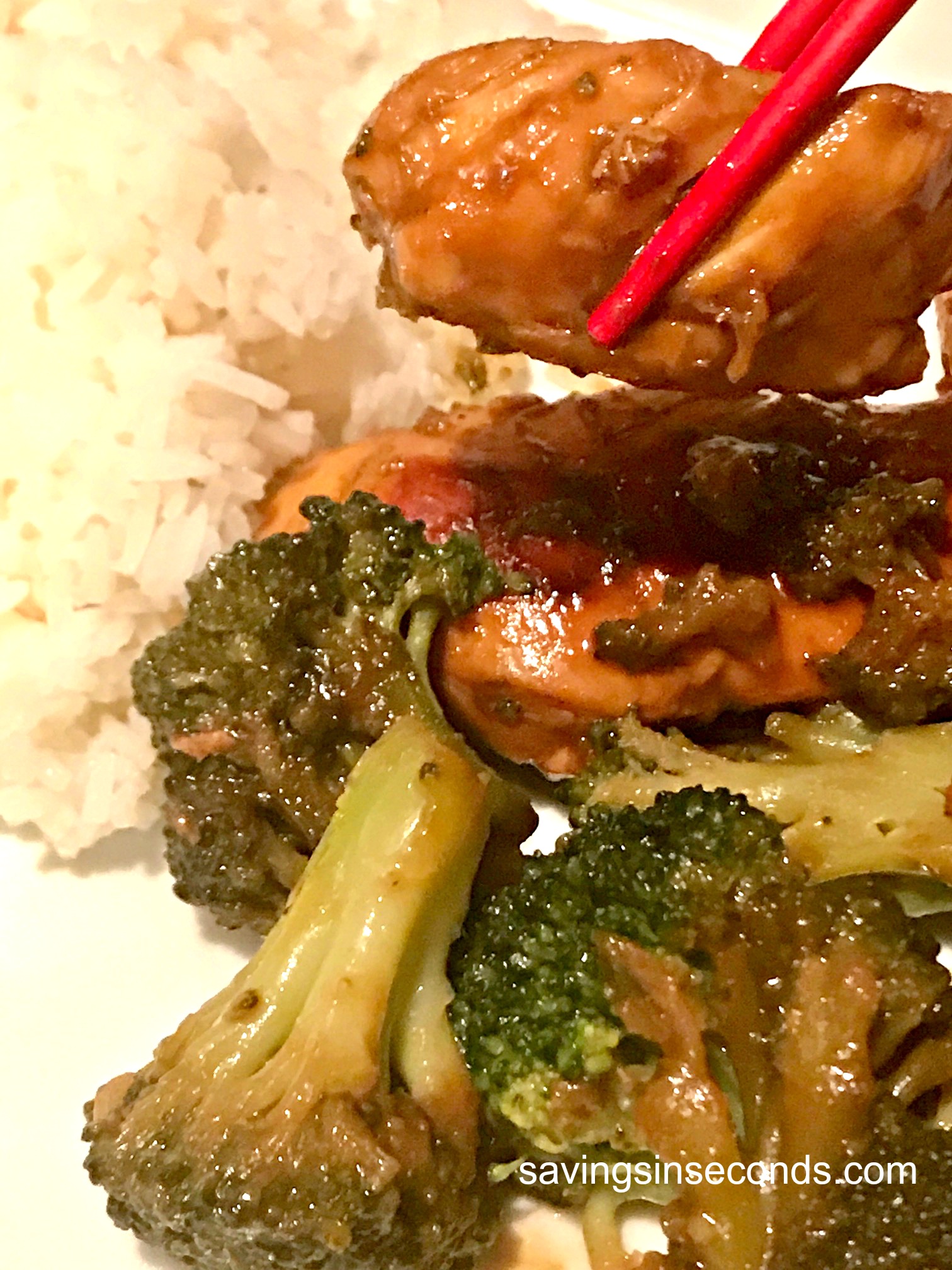 Served with steamed rice, this was absolutely delicious. Not a bite was left!  My family really liked the flavor of the teriyaki sauce, and I loved how easy it was to use.  We're definitely looking forward to trying the other Moore's flavors!
Thanks to Moore's for providing us with product samples.