Disclosure: I received this book free from Litfuse. Post contains affiliate links; opinions shared are mine.
His eye is on the sparrow…and I know he watches me. 

~Civilla D. Martin

For a long time, I had a pretty little blue sparrow phone case.  Whenever I saw the case, it reminded me that God doesn't miss even a sparrow that falls.  When my life seemed to revolve around money, material things, or the future, that little sparrow reminded me that God has taken care of my needs, even before I knew of the problem.  The belief is in my heart, but sometimes my brain has trouble remembering it!  Sometimes in books, our characters have to learn that lesson, too.  It's no surprise that Many Sparrows was in God's hands all along, but try convincing his mother Clare of that!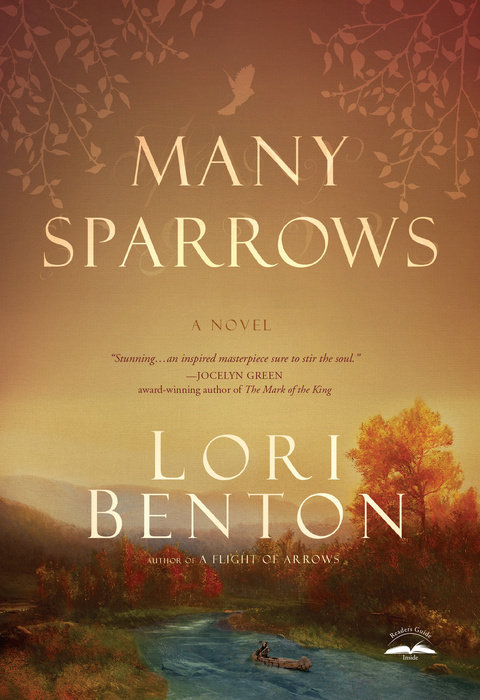 Like many of Benton's other novels, Many Sparrows is a literary work of art. The beautiful prose flows off the page, even as I became so saddened by the turn of events. The story broke my mama heart!  I just can't imagine the utter despair of losing a child.  There were so many moments that I wanted to cry for Clare, as one turn after another seemed to go down the wrong path.  If this happened to me, it would be tough to see God's hand in it all.
My grandparents lived near Harrodsburg, Kentucky so it was fascinating to learn more about this area's history. I also loved reading more about the Native American way of doing everyday things such as gardening. The only thing I disliked about Many Sparrows was the multitude of characters to keep up with.  If you're good with following a complex story, consider reading Many Sparrows!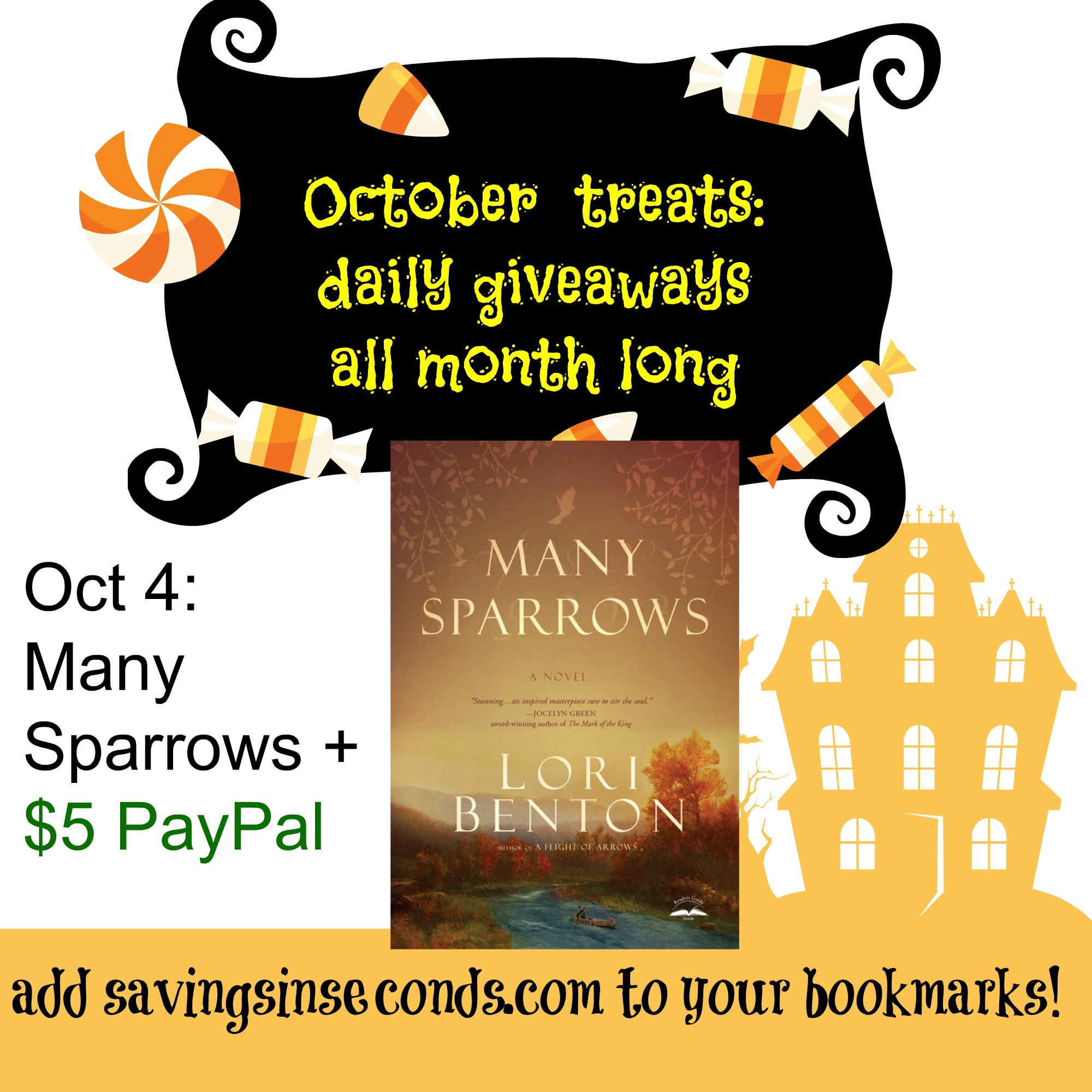 One lucky Savings in Seconds reader will win a copy of Many Sparrows PLUS $5 PayPal cash. To enter, visit the form below.  The giveaway is open to US readers ages 18+. Void where prohibited by law. Good luck!
Thanks to Litfuse for sending me this book for review.