Disclosure: I received product samples. Post contains affiliate links; opinions shared are mine.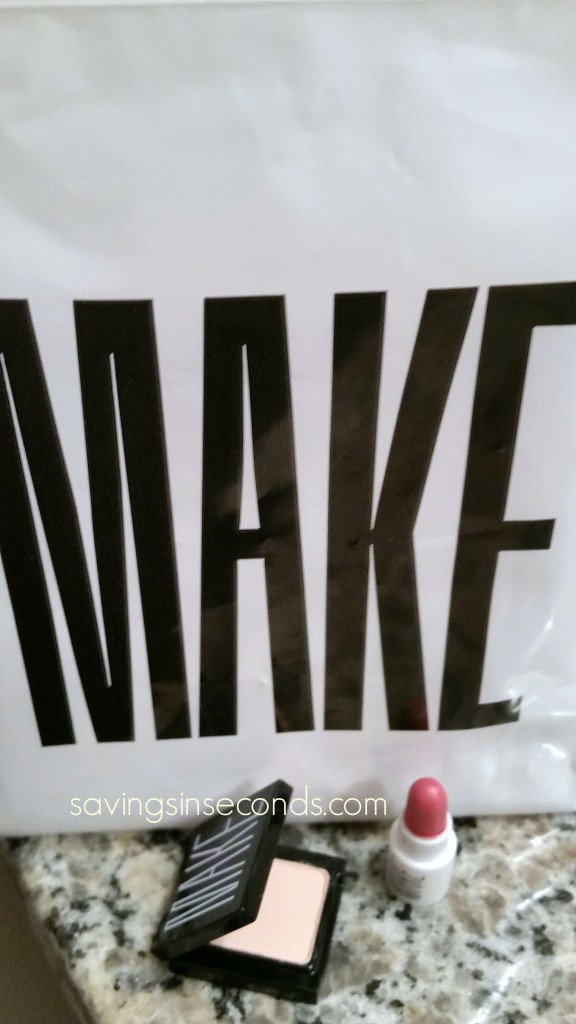 Tiny makeup is my favorite!  I love the fact that there's no commitment — just try it and buy it.  When this little duo arrived from MAKE Beauty, it went right into my cosmetic bag.

The lipstick is in the "Taffy" shade, while the Matte Finish eyeshadow is "Alabaster." I loved how the lipstick glided on, and the shade was perfect for my skintone. I'll definitely be ordering this in full-size! Through 4/15, you can also get 20% off with this discount code: MAKEYOURSELF. This brand appeals to me because it's paraben-free and is not tested on animals.  The two products I tried were just the type of makeup I prefer. The colors were neutral, but can be built upon to look more dramatic if needed.  The lipstick had real staying power, too; I noticed that it still looked (and felt) fresh even after I ate a sandwich. I'm bookmarking the page now!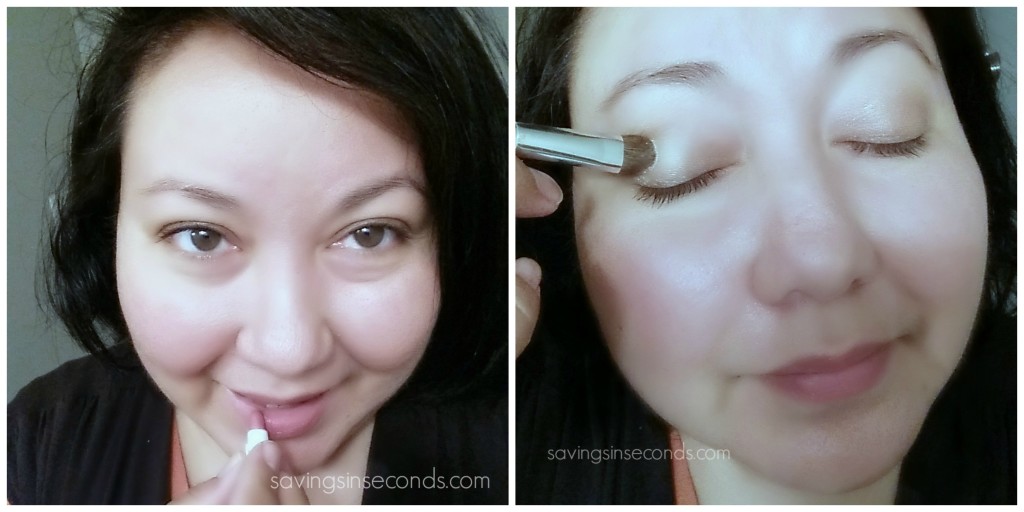 In other news, my Beauty Box 5 is arriving again!  I haven't received a box for many moons — actually, since my move in August.  We got the whole address thing worked out finally, so now Beauty Box 5 is back on track.  Yippee!  I've really missed it.  Since my daughter is getting into the makeup scene these days, she went through the box with me.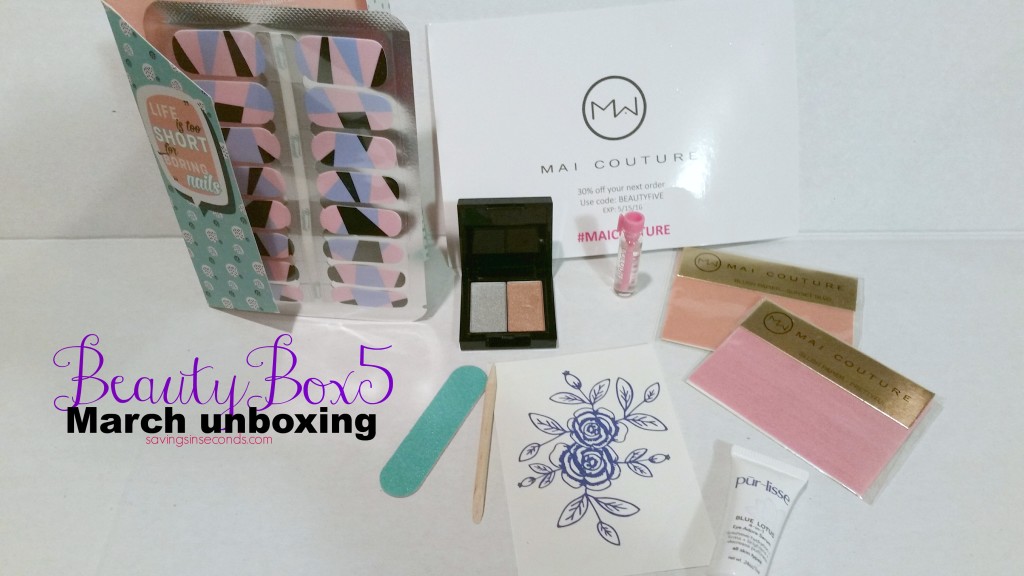 There were several brands in this month's box that were new to me.  I'm usually skeptical about fragrances, and rather picky about them since I don't wear scents every day.  However, when I tested Colour Me Pink, I loved it and pulled the $10 coupon out of the trash! The top notes are rose and spicy vanilla, which I wouldn't expect to love, but totally did.   Next, I tried the blush paper.  This works like the typical oil-blotting paper, except it has the added bonus of providing a rosy tint to the cheeks.  Very travel-friendly!  The final item we loved was the nail polish strips set.  We tried to apply these, but the pattern didn't turn out well on E's short fingernails.  Lesson learned — if you're working with shortie nails, go with an all-over pattern or stick to solids.  Additional items in the box included a temporary tattoo (fun!), eye serum, and a shadow duo.
Have you tried any new makeup brands this spring?