Disclosure: I received a copy of this book to review; post contains affiliate links. Opinions shared are mine.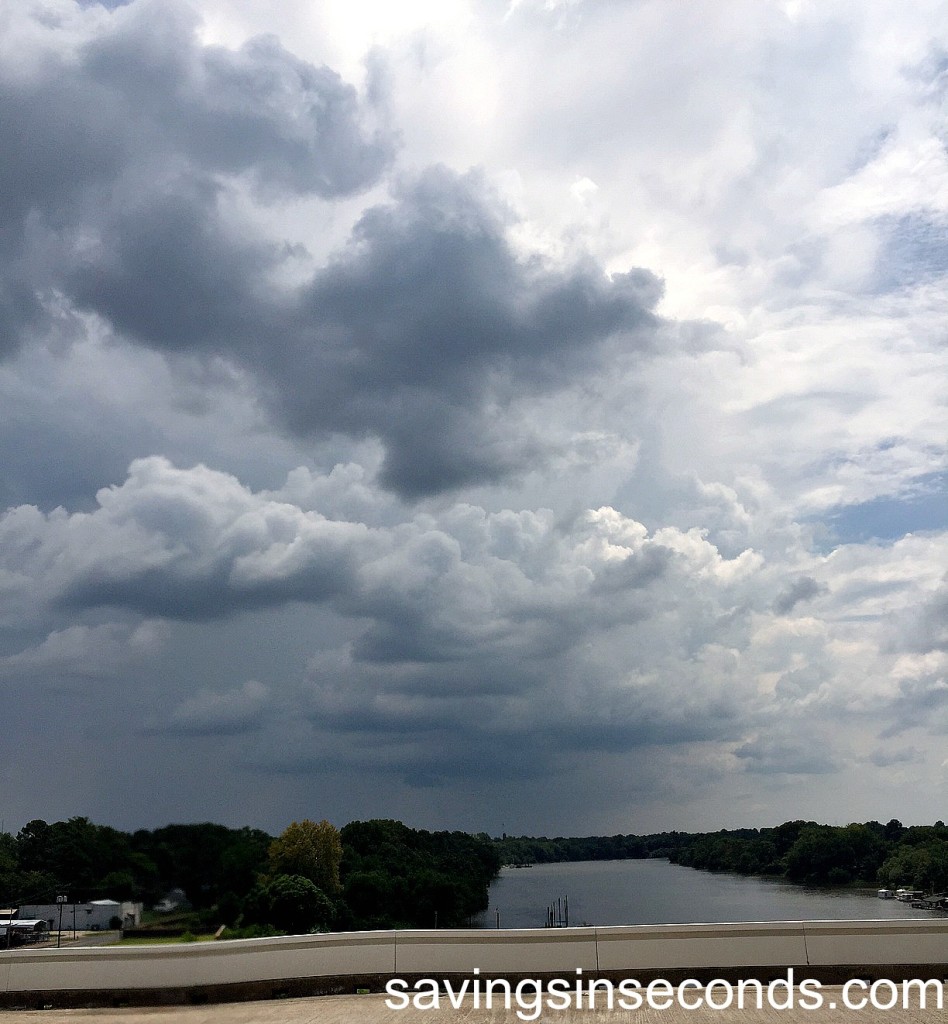 We got an unexpected phone call on Wednesday. My father passed away at his home in Louisiana.  I haven't spoken with my dad for nearly 20 years, and we weren't entirely sure where he was living most of that time.  Getting the call was a shock; learning that I would be the one responsible for handling his affairs was quite another. My husband and I left as soon as we could arrange child care. We drove straight through the night, 12 hours, stopping only to use the restroom a couple of times.  Thankfully, God answered many prayers by allowing everything to go smoothly. We were able to take care of things at the funeral home, clean out his apartment, and head back home within 24 hours.  As we traveled, I was reminded of a book I recently read. Lead Me Home prepared my heart for such a time as this.  I looked out of my passenger side window, seeing sights like the one pictured above, and clouds threatened to darken my heart.  
My relationship with my father was a rocky one, but that's how he was with everyone.  When I arrived at his home, I realized that he lived exactly the way he'd wanted to.  Was he happy? I don't know.  He was self-sufficient, though, and perhaps that was enough.
The book Lead Me Home was on my mind during this journey because it is a story of hope, forgiveness, and misunderstandings that cloud one's vision.  The characters were so realistic that I could hear their voices in my mind, complete with Indiana accents.  The symbolic name Noble Burden represented a young farmer whose familial responsibilities crushed his dreams.  Sweet Shelby struggled with finding her own identity after she lost her mom, Molly.  At the heart of it all, pastor James must face the tragic failure of his small-town church.  It's a story that really hit home to me, especially in this difficult moment of my life.
As I faced the surreal experience of tossing my dad's belongings into the dumpster, I realized that the bitterness I thought I held was gone.  Dignity and love were final gifts I could bestow upon his memory.  As in Lead Me Home, my heart explored the realities of life and death.  Instead of being burdened by this responsibility, I'm grateful that I was the one who could finally lay my father to rest.