Disclosure: I received product samples; this post contains affiliate links. The opinions shared here are 100% mine.
When winter weather hits and school's not in session, it can be a real chore to keep the kids contained.  We try to limit the screen time even though we're on a school break.  Those poor iPads sure get a workout!  If your kids haven't yet hit the Loom Madness, what are you waiting for?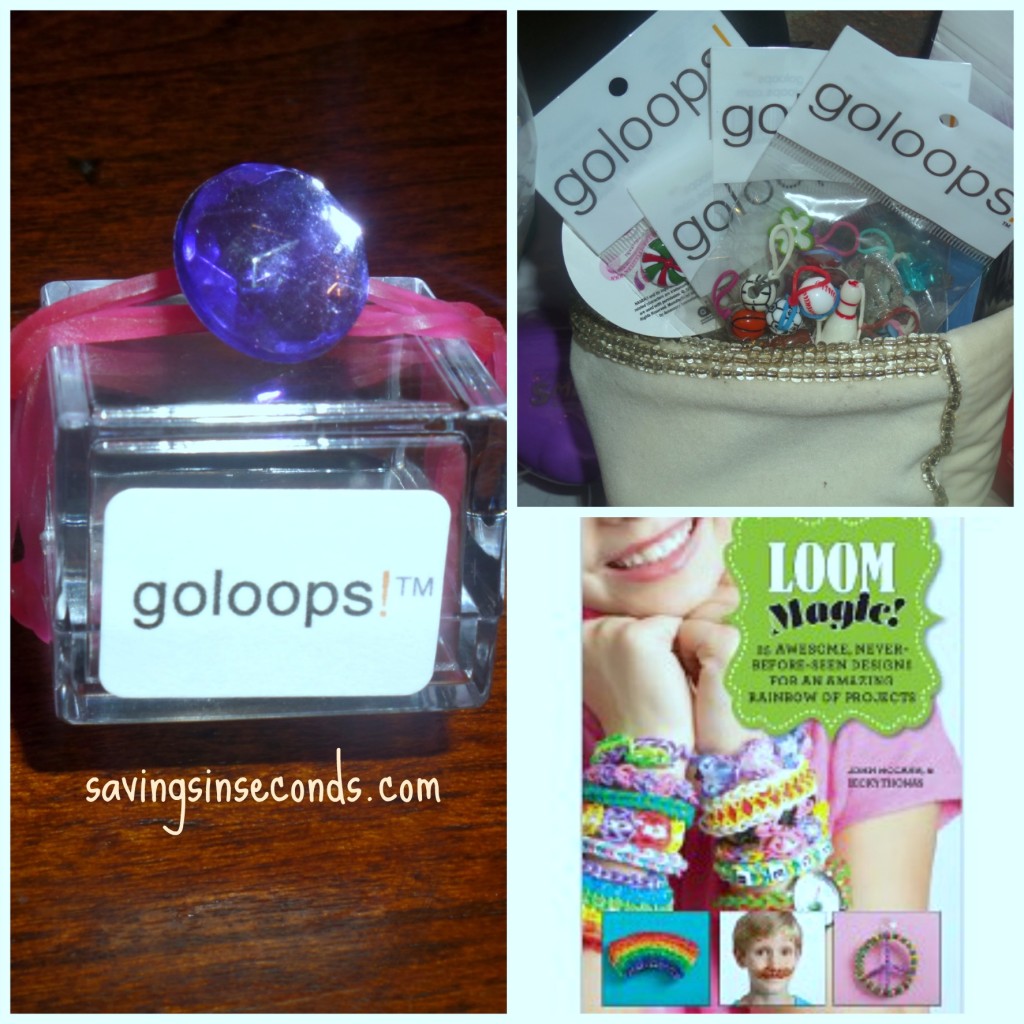 My sixth grade students love to create bracelets for me, often asking what colors I'd like or what style I prefer.  Each time I came home with a bracelet, my kids wanted to wear them.  When my sister bought us a Rainbow Loom, my daughter was over the moon.  She  jumped on the bracelet bandwagon and was so excited to find unique tie-dye bands at Michael's.  She wanted to sell the bracelets at school, but we wouldn't allow that, so she decided to make them for any classmate who wanted a bracelet.  You can imagine what a stir that created!!   Soon she came home with "orders from clients" and couldn't wait to get started.  Her next endeavor was to make different styles of bracelets, so I was thrilled when we had the opportunity to review Loom Magic!
This hardcover book contains exciting never-before-seen designs for projects that all kids will love.  Pencil toppers and wall hangings are just the beginning.  Learning to make rubberband creations is a great opportunity for kids to practice giving to others.  An older sister might hang a peace sign in her locker, or a parent could hang a snowman from the rearview mirror.  As a parent, I love seeing my daughter get inventive with her designs.  She gets such pride from seeing her creations displayed in our home.  The photos in the book make it really easy to follow the instructions.  I also liked the tips that are found throughout the book, which encourage reading skills.  Each plan starts with a little "You Need" box so that kids learn to set out all necessary materials before starting their project.  This book is best suited for kids who have a good foundation in making bracelets, as well as reading, since the instructions are pretty detailed.  It might even be a good project to leave with the babysitter for your New Year's Eve outing.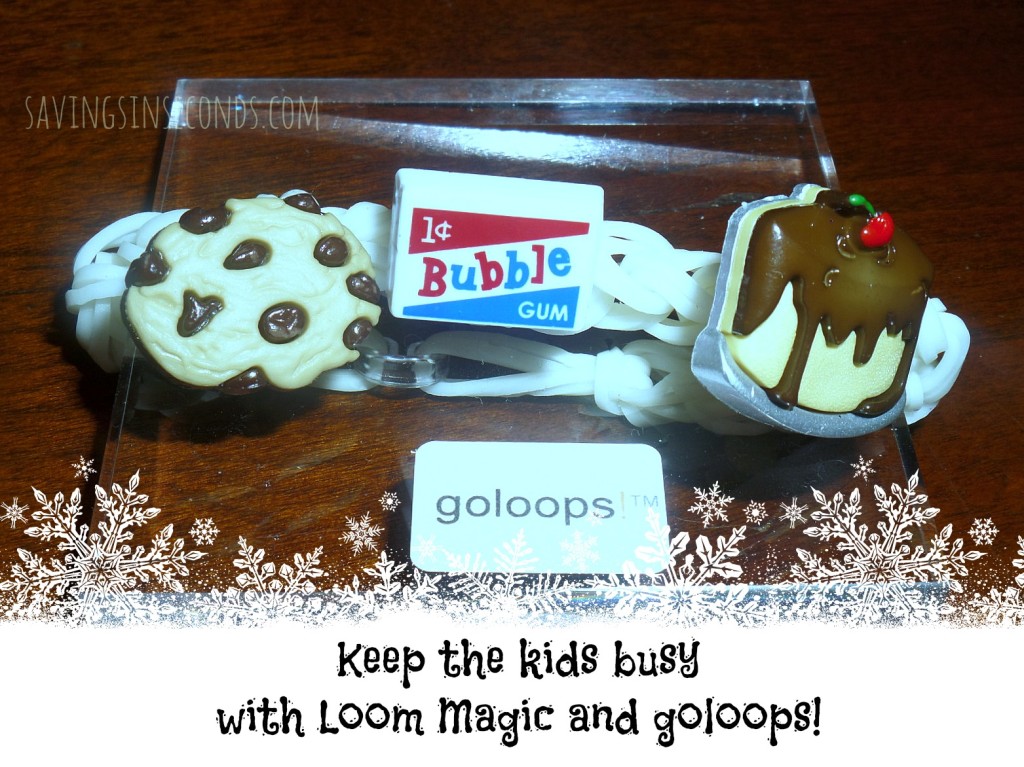 If your child has mastered the rubberband art, you can kick it up a notch with some cool charms from Goloops.  You can find these in quality toy shops nationwide or even on Amazon
.  They're pricier than the alternatives I've seen, but these cute charms are a huge step above the plastic nonsense I found on ebay.  Goloops are the perfect way to accent an ordinary bracelet.  You could also attach a goloops! charm to a hair barrette or another accessory to give it some added character.  We tucked these goloops! in my daughter's stocking and got many excited shrieks in thanks.  I love the themed packs because they are so personalized.  You can find something that fits your child's interests, from sports to travel to girl power.  Consider stashing a few of these in Easter baskets this year.  Perhaps you could even grab a few packs to jazz up the birthday goodie bags!  
With Loom Magic and goloops!  your craft basket will never be the same.