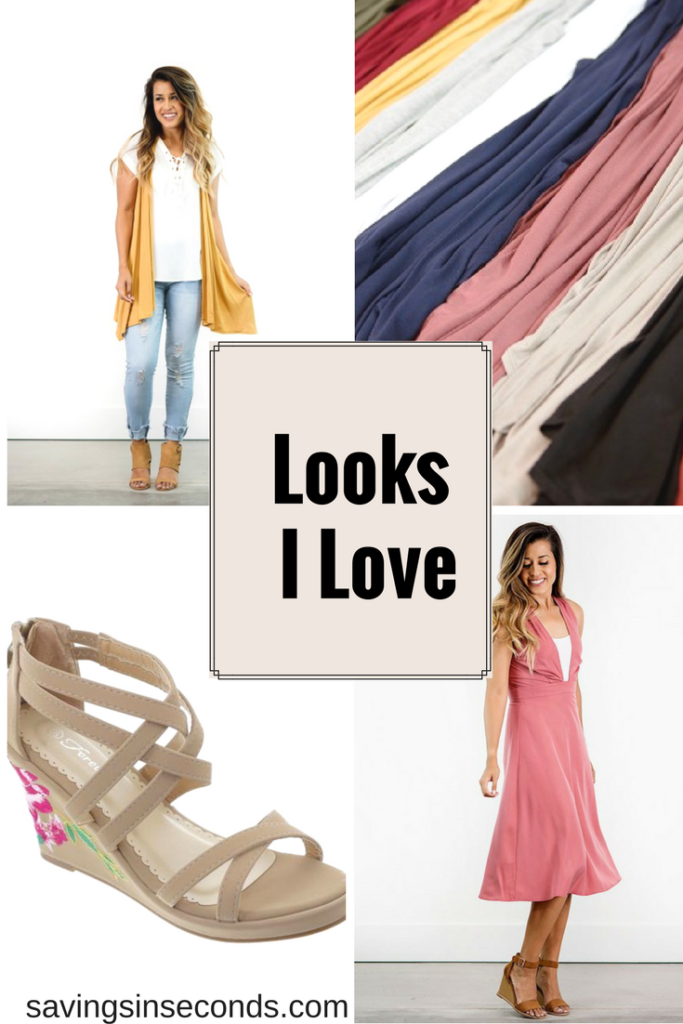 I hate to admit it, but my summer break is coming to a close very soon.  It's time to start thinking about my fall work wardrobe.  Typically, it's a better value to shop for items that can work with my current clothes options.  This year, I'll be buying a few dresses since they are so easy to wear on busy mornings.  Disclosure: This post contains my affiliate links. If you make a purchase through these links, I may earn a small commission (at no cost to you.) Opinions shared are mine. 
Last year, many of my favorite outfits came from Cents of Style.  This swing dress was in the regular outfit rotation last year.  I paired it with both the black sleeveless vest or a blanket scarf; each time, I was stopped by women asking where I got my outfit.  Both  my gratitude t-shirt or adventure tee  receive loads of compliments. Several people have asked where I got my state necklaces, too.  So what's in store for this fall?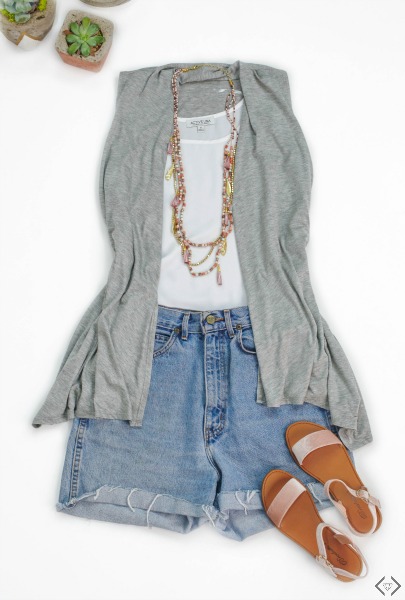 One new item I've already ordered is the Babe Sleeveless Open Cardigan.  Isn't it gorgeous?  It's the Deal of the Day on Monday 7/10 only — just $13.95 shipped.  Use code VEST17 to get that price. WOW!  It comes in so many colors that I couldn't choose just one…I ordered 4 total.  Two are for my teenage daughter, who will love wearing the cardigan with jeans and a t-shirt. As for me, the vest will cover the unsightly back fat rolls that won't smooth down under my basic white tee, or the mustard stain that landed right over my ribcage. Problem solved, diet-free!

Cents of Style also has adorable sandals. A couple of pairs will be in my closet this fall. They're great to wear with cropped pants or khakis. These gorgeous embroidered wedge sandals (from the image at top) are on my wishlist, too.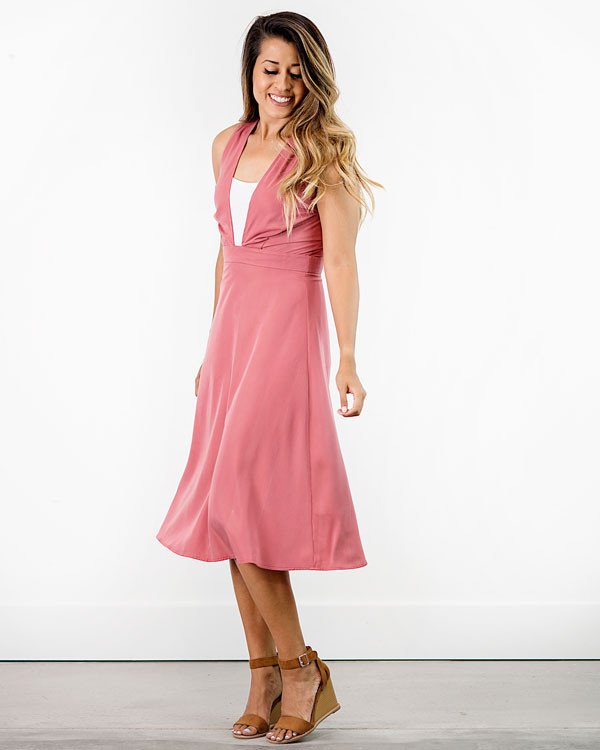 I haven't clicked submit yet, but I keep going back to the pretty Gabby dress. This has a deep v-neck, but I love the way the model has a cami under it in this photo. This would be perfect for summer days; it's modest enough for work or church, yet has a beautiful feminine shape. The mauve color is my favorite. I'd be interested to see how the sizing runs on this — I don't know if size Large would be big enough. Wish it came in XL!