Disclosure: I received this book free for review. Post contains affiliate link; if you make a purchase, I may earn commission. Opinions shared are mine.
---
It was a snow day – one of the blessings of being a teacher is staying home in inclement weather!  I settled in to finish a book that just came in a few days ago.  Long Black Veil by Jennifer Finney Boylan didn't have high ratings on Amazon or Goodreads, so my expectations weren't set high.  What a shame, because this book really knocked my socks off!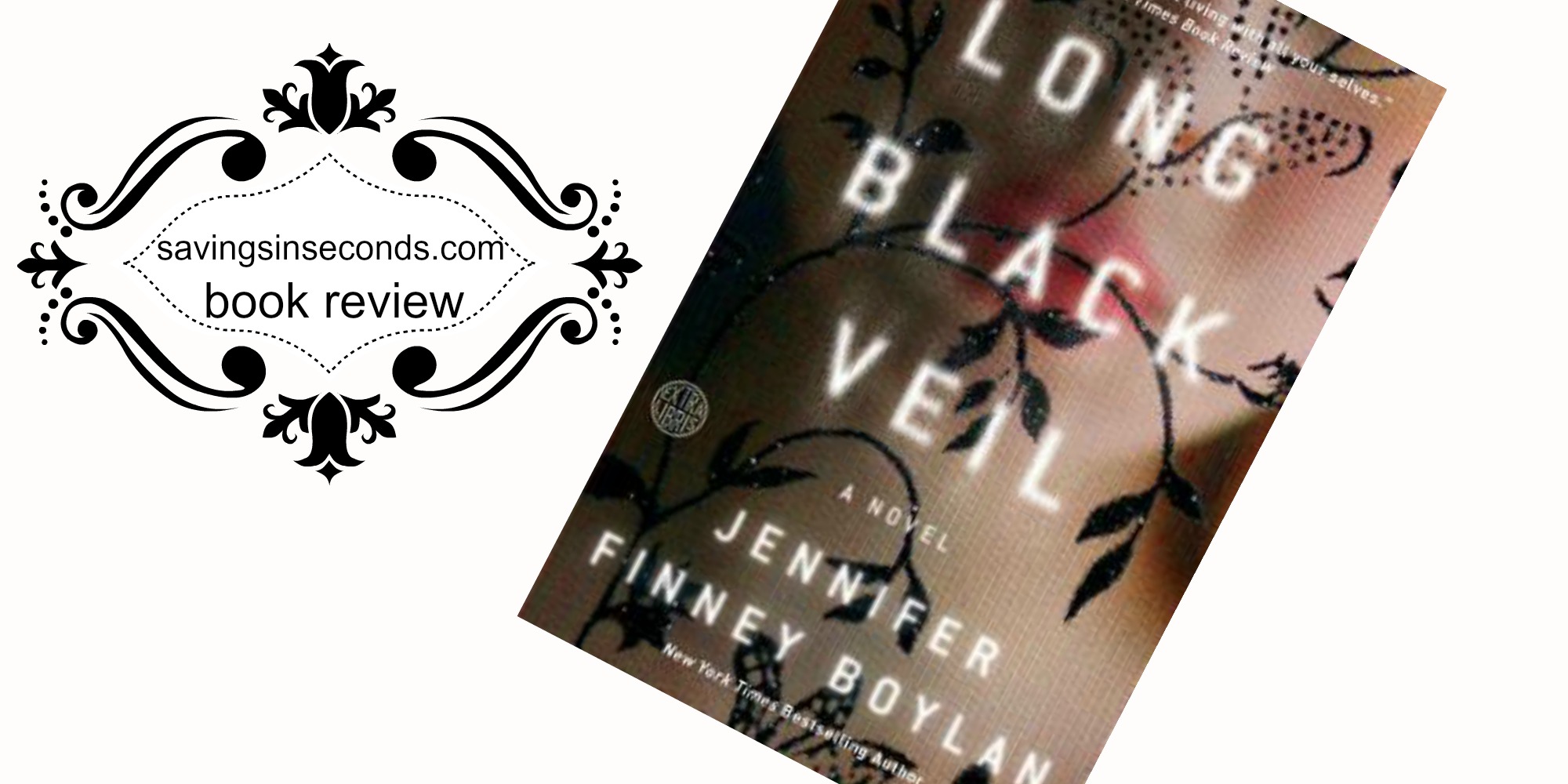 The first few chapters of Long Black Veil really drew me in.  The opening takes place in 1980.  We get to meet a motley crew of friends, fresh out of college, who decide to take an unauthorized tour in an abandoned prison.  Haunted buildings like that have always intrigued me, so that caught my attention right away.  I took a few minutes to check out the Eastern State Penitentiary online and found a virtual tour that was really cool.  It helped me to develop the book's scenes in my mind, since I could imagine the friends as they explored this creepy building.   It's almost like a twisted coming-of-age story, too, which makes me remember the fun adventures I had with my college friends.
Though the mystery of that fateful 1980's night haunts the rest of the story, we spend most of the time in 2015.  The characters are older, so we're seeing them through a new lens.  This jump in time was deftly navigated by the author.  I loved the descriptive way she moved from character to character.  The frequent switcheroo between chapters made it a little difficult to keep up sometimes, so I needed to slow down and reread passages to make sure I understood what was going on.  Also, be aware that this is not a clean read. There are multiple mentions of drug use, sexual encounters (not descriptive), and plenty of profanity.
I'll be honest — when the whole prison mystery was revealed midway through the book, I wondered if there was any point in finishing the book.  I felt that it was a poor way to set up the climax.  Boy, was I wrong!  The best was yet to come.  Boylan expertly threaded the rest of the story together, making small details fit into a neatly ironic quilt of events.  The ending was mostly satisfying; there were a few lingering questions fluttering in my mind.
As a side note: The author seemed very bent on making some strong personal statements through this story.  It seemed like certain issues (sexuality, gender identification) were thoroughly respected while other lifestyle choices (obesity, manual labor) were staunchly belittled.  Normally that kind of thing doesn't bother me….I figure, it's the author's book, she can do what she wants.  Her art comes from the way she views the story and its characters, right?   However, just as Boylan's book describes, the world is changing.  These days, authors are often publicly vilified for having an opinion that is deemed "insensitive" to certain readers, and this book would qualify as insensitive to some.  It would be interesting to see how that connection might have impacted other reviewers of the book.  As for me, I would give this a solid 4 star rating!
Do you like to read books that have dual timelines? 
Thanks to Blogging for Books for sending me a copy of Long Black Veil.