Disclosure: I received this book for review. Opinions shared are mine.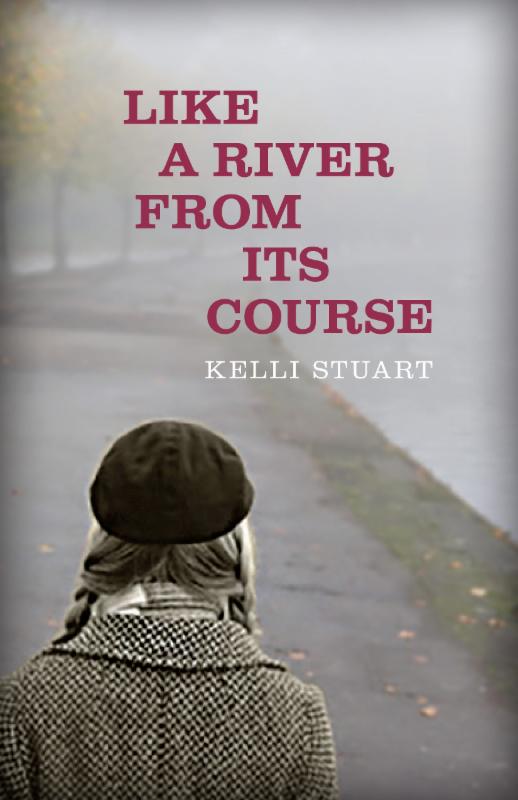 As we reach an era where WWII heroes, victims, and even villains are starting to dwindle in number, it's critical that we hold onto their memories.  As I read Like a River From Its Course, I felt as though I was tumbling in a dryer, bouncing from one character's viewpoint to the other.  IN A GOOD WAY.   Not all books can pull off that alternating perspective, but author Kelli Stuart mastered the technique in this book.
I didn't know much about the effect of WWII on the Ukrainian people before reading this book.  Stuart's research was quite evident, though, and it made that history come alive.  The events play out like echoed memories; you can almost see the speaker looking off into the distance while telling the story.  The pounding in my heart thundered while I read some of the situations the characters endured. My emotions were a mess — desperation, exhilaration, compassion, and sometimes pure loathing fluttered around my mind. While some of the characters' actions were horrendous and vile, Stuart did a good job of keeping the details from being too graphic.
Throughout the story, I kept thinking, "What if that was my son or daughter?  What if that was my brother or father?"  A good author holds the reader's attention by making the reader relate to the story, and that certainly came true for me.  There were some interesting connections between characters that I didn't expect. I wished there were more linked threads by the end, though it might have made the story too unbelievable.   If you're a fan of historical fiction, this powerful book is not to be missed.
Travel back in time in Kelli Stuart's new novel, Like a River from Its Course, as the city of Kiev is bombed in Hitler's blitzkrieg across the Soviet Union. This sweeping historical saga takes the reader on a captivating journey into the little-known history of Ukraine's tragedies through the eyes of four compelling characters who experience the same story from different perspectives. Based on true stories gathered from fifteen years of research and interviews with Ukrainian World War II survivors, Like a River From Its Course is a story of love, war, heartache, forgiveness, and redemption.