When we packed up for the Roan Mountain State Park campground last weekend, I decided not to fill the fridge with meals.  Before work, I put a roast in the slow cooker, which we enjoyed for supper the first night.  After that, we alternated between leftovers and going out for meals.  It was a real treat for me, since I didn't need to cook and clean for our short trip.  On Saturday morning, we tried to find a new dive for breakfast.  We hit the jackpot with Kaye's Kitchen!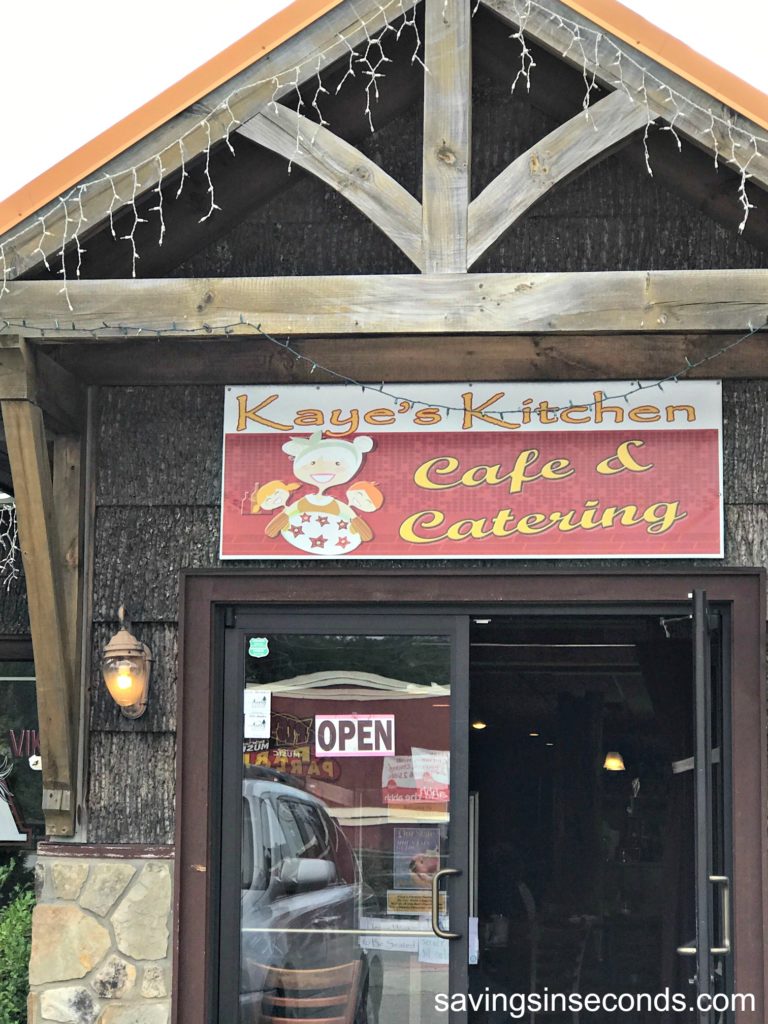 This little gem is found in downtown Newland, North Carolina. It's about 11 miles — 20 minutes — from Roan Mountain campground.  We enjoyed the short drive through the mountains.  When we arrived, we noticed a long line at the door.  At first, I thought it was a shortage of tables.  Instead, it was the delicious omelet bar that drew the crowds!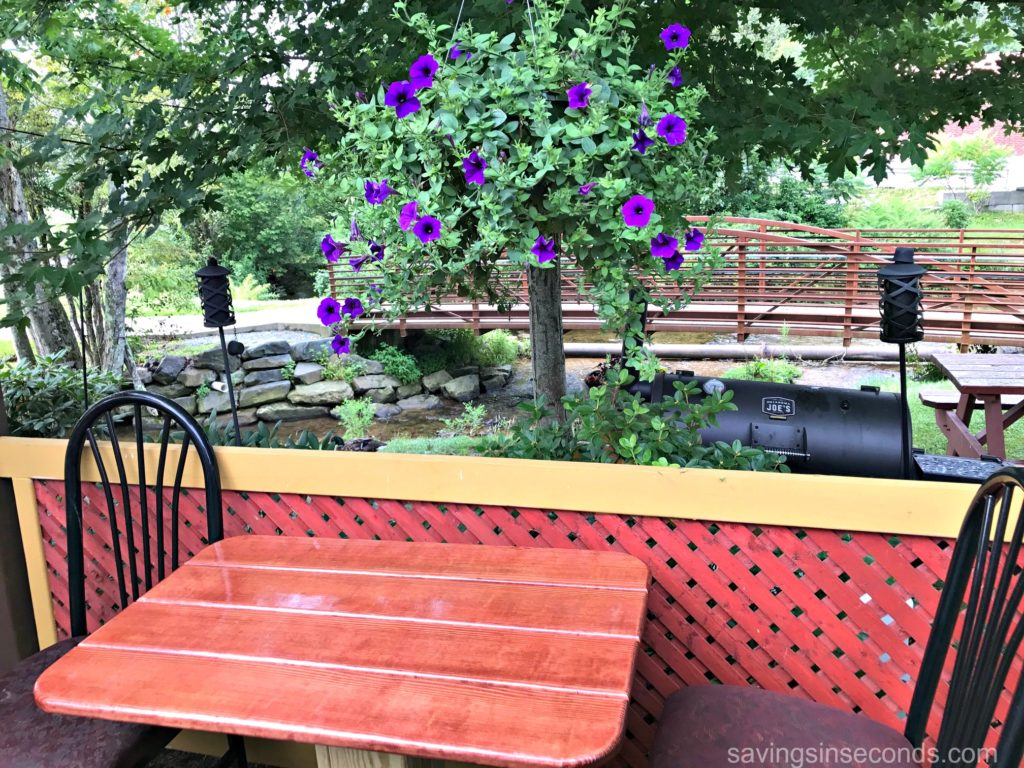 We were seated immediately by one of Kaye's Kitchen's friendly servers. She directed us to the delightfully breezy patio area.  Isn't it beautiful?  A park awaits just outside the restaurant.  The server explained that on Saturday morning, the breakfast buffet is the only item on the menu. Sounded good to me!  It was just $7.99 per person, which was an absolute bargain for this delicious spread.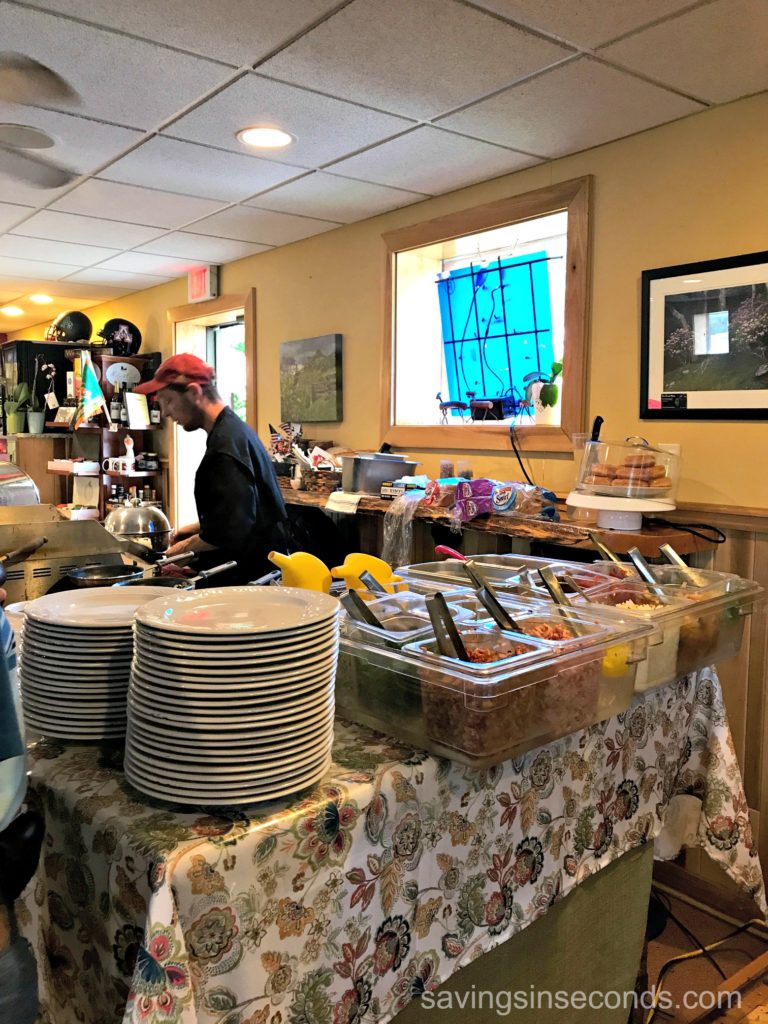 At the omelet bar, we found a cheerful cook who welcomed each customer with his happy attitude.  It was obvious that Kaye's Kitchen has several regulars; the cook greeted each one by name.  A tip jar sat at the table and the cook thanked every single person who dropped a bill inside.  I was so impressed by his warm personality; he's the kind of employee that embodies customer service!  He prepared omelets, eggs any style, pancakes, french toast, and french toast doughnuts.  While we waited, my son enjoyed looking around the cozy seating area. It looked like there might be a live music platform in this spot.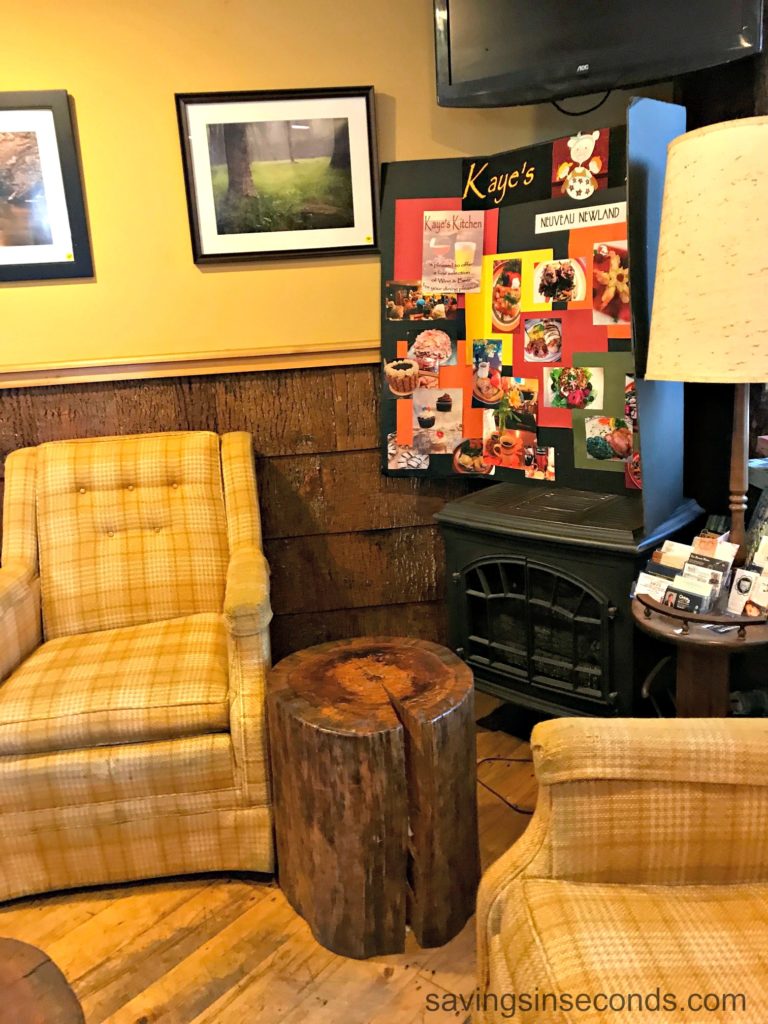 Aside from the cook's line, the buffet held several heated platters of meats and sides.  The bacon was spectacular. I don't know how they prepared it so perfectly, but it was amazing!   We also really liked the cheesy potatoes.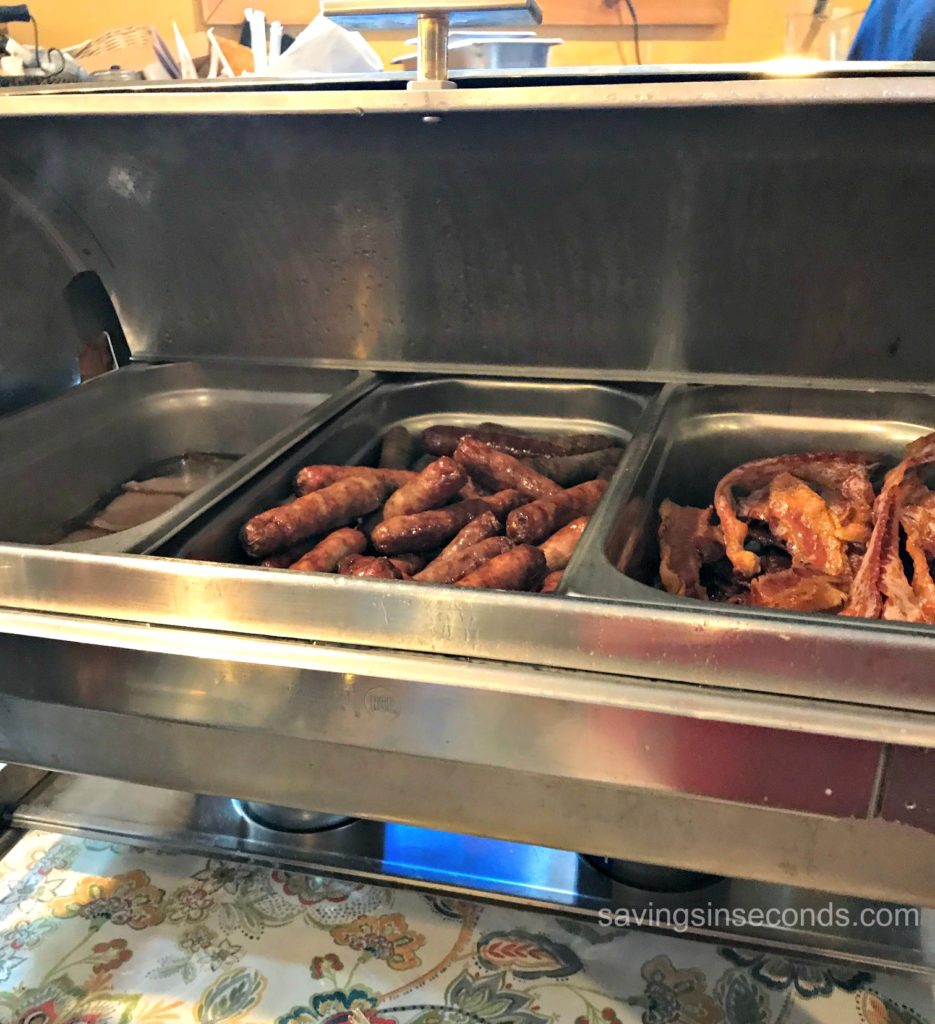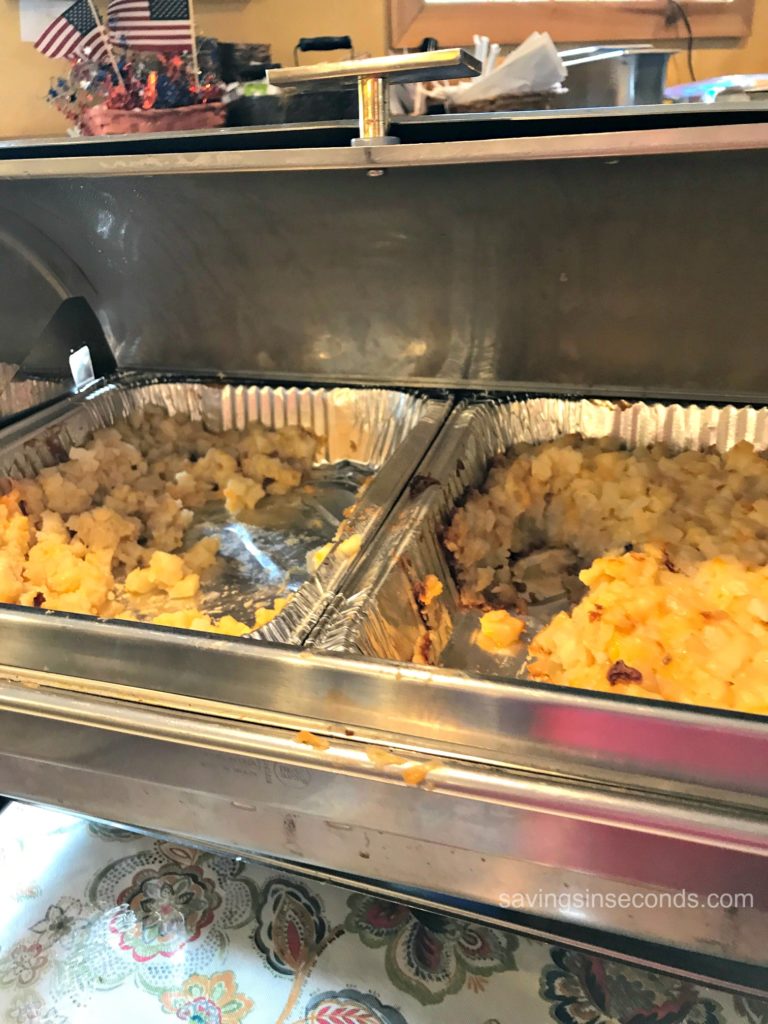 When we finally sat down to enjoy our meals, there were sighs all around the table.  My kids said that Kaye's Kitchen needed to be a tradition when we camp at Roan Mountain!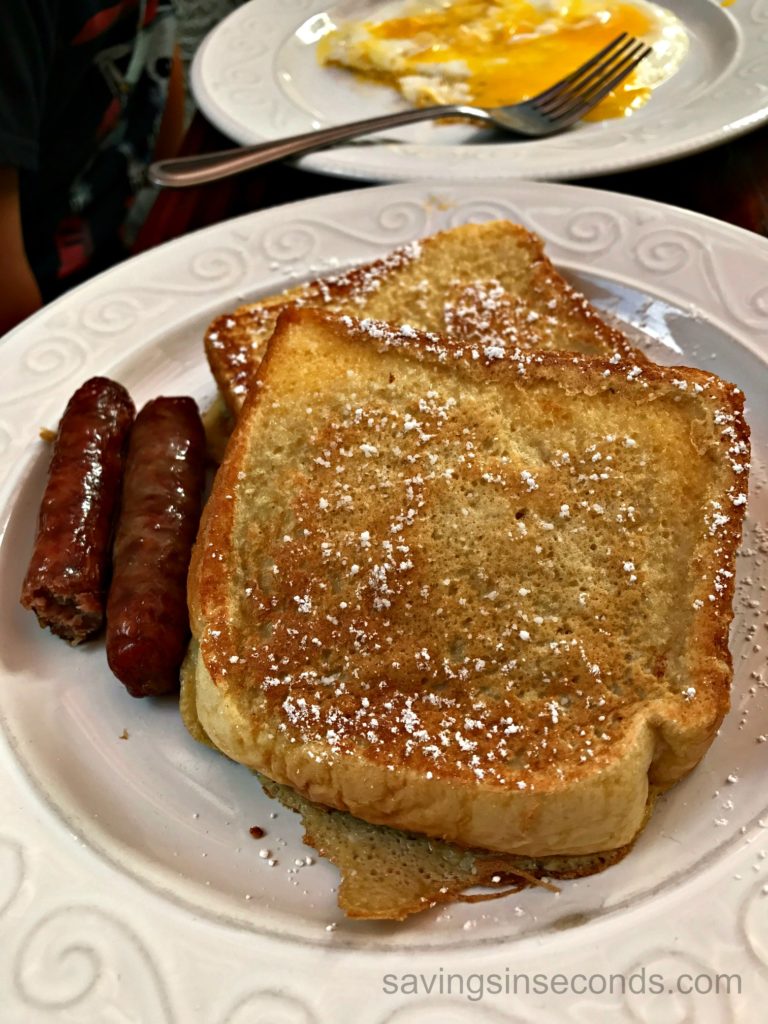 The french toast had just the right amount of golden-brown crust.  The cook offered cream cheese, but my son only wanted powdered sugar.  He ended up dipping this into his sunny side up eggs which I thought was icky, but he loved it!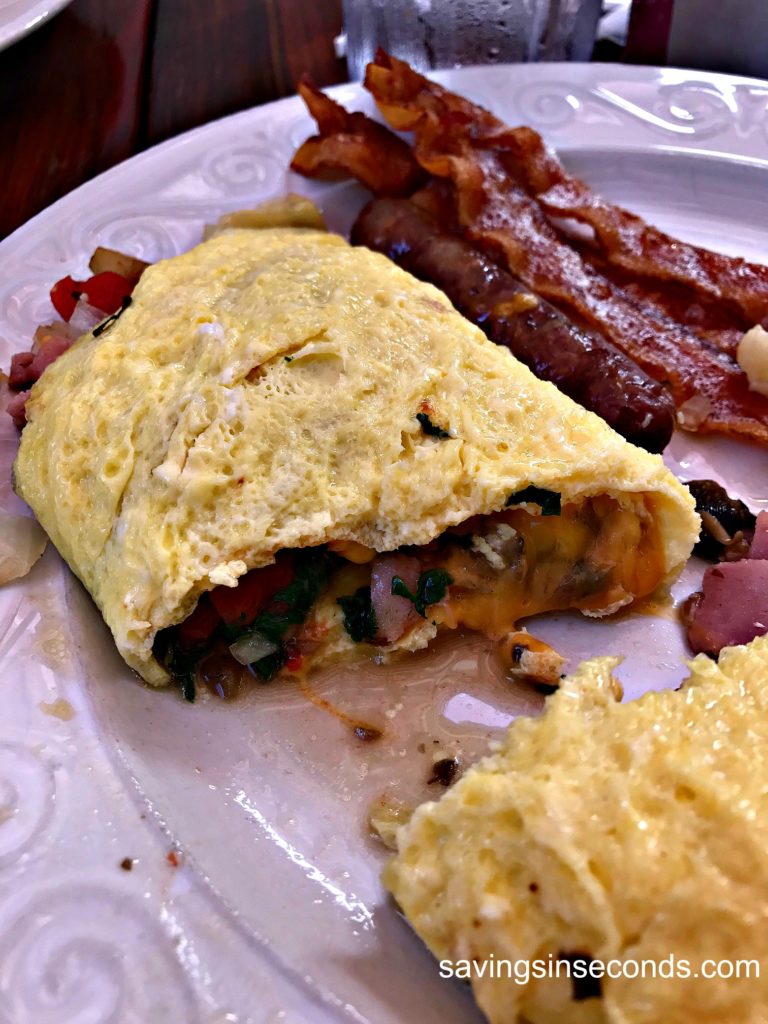 This is my omelet….don't you want a bite?  I asked for tomato, spinach, ham, mushrooms, cheese, and onions.  I wish I'd asked for bacon instead of ham, but it was still amazing.  It might be the best omelet I've ever eaten.  It was the perfect blend of fluffy, savory goodness.
Had a wonderful breakfast at Kaye's Kitchen in Newland NC – check out my omelet! Can't wait to head back.
https://t.co/AKUyx7fVrA pic.twitter.com/HB3NQVgAbK

— Savings in Seconds (@SavinginSeconds) August 15, 2017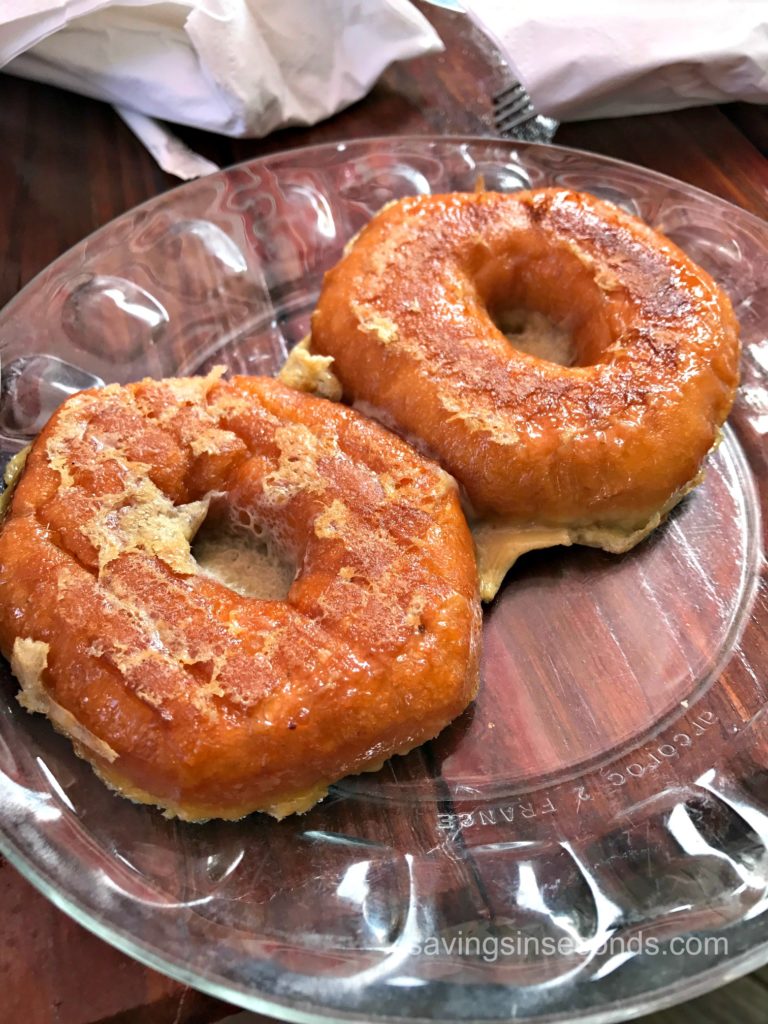 I had to try the french toast doughnut!  As you'd expect, this was delicious.  I think I would have liked it even better if I'd asked to have it just fried instead of french toast.  The cook offered whipped cream and/or powdered sugar, but I couldn't bring myself to add more sugar to this sweet treat.
My kids wanted to go back to Kaye's Kitchen the next day, but we made them try Fabio's instead.  I'll share our experience in a later post.   If you're in the Newland, NC area, be sure to stop by Kaye's Kitchen!  I'd like to go back for another meal to try some of the menu items, but I'm not sure I could force myself to get anything besides breakfast.
Do you know of a great breakfast spot?