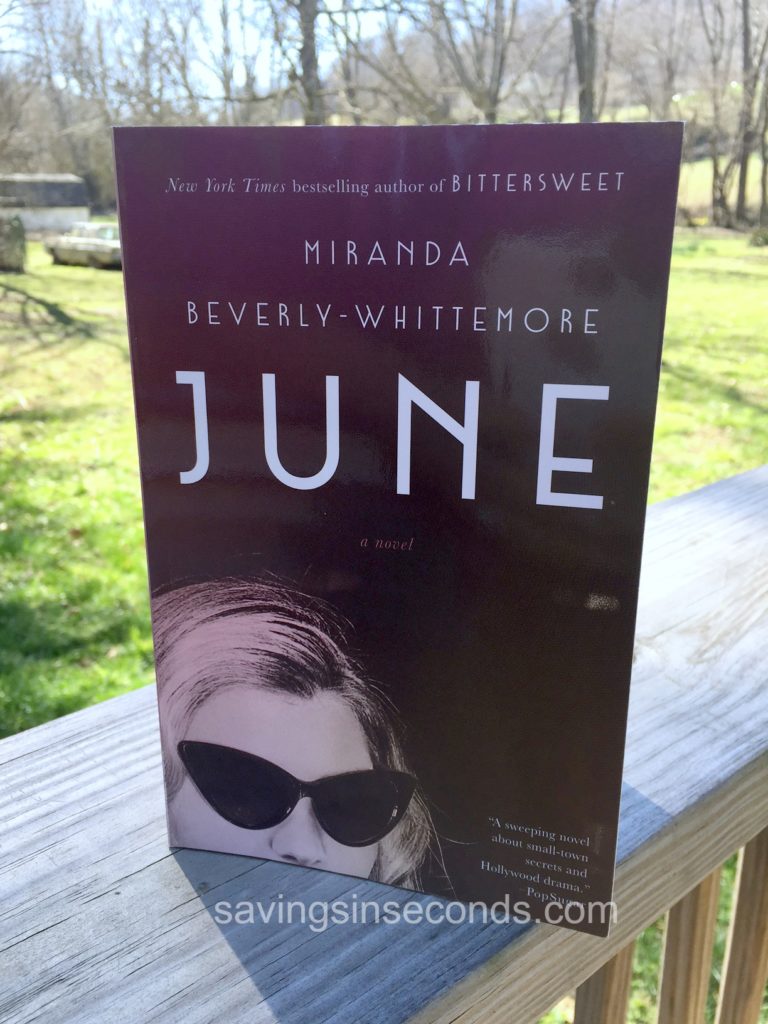 Finding a new author is like making a grand discovery on a  hike.  A beautiful flower, a waterfall, a perfectly flat rock to skip across the lake….. Miranda Beverly-Whittemore is such a gem.  I received her novel June to review, and found it to be the type that cries out to be a movie.  The characters can't be contained in these pages! (Post contains affiliate links; opinions shared are mine.  If you make a purchase through these links, I may earn a small commission.)
June is perfect for those who love stories like Steel Magnolias or Divine Secrets of the YaYa Sisterhood.  What I liked most was the way the author characterized the house; it was almost a living being.  When we travel, we often visit old mansions and historic homes.  Wandering through the grand rooms makes me wonder what those walls would say if they could speak.  That's how I felt as I read June.
The shift between current day and the past added an interesting twist to June. It reminds me of the moments I realized that my mom was a young woman once, with dreams and goals like mine.  Similarly, my grandmother never seemed like anything but a grandmother — until she visited me in my own home and shared some of her story.  I realized there was so much more to these wonderful women that I didn't know about!  I was reminded of these emotions when I read June.
Do you have a special woman in your life who has an interesting life story?
*I received this book to review. Opinions shared are mine.