It was a pretty quiet winter break at the Savings in Seconds house.  I'm not on an official no-spend month, but we have tried to minimize post-Christmas spending. The kids received several new toys and gadgets so we didn't need to go more and do more.  However, when the temperatures started dropping down, down, down….we got a little cagey.  So, to the movies we went!  All of us voted on Jumanji. The "old" version is a family favorite, so I was excited to see how this one compares.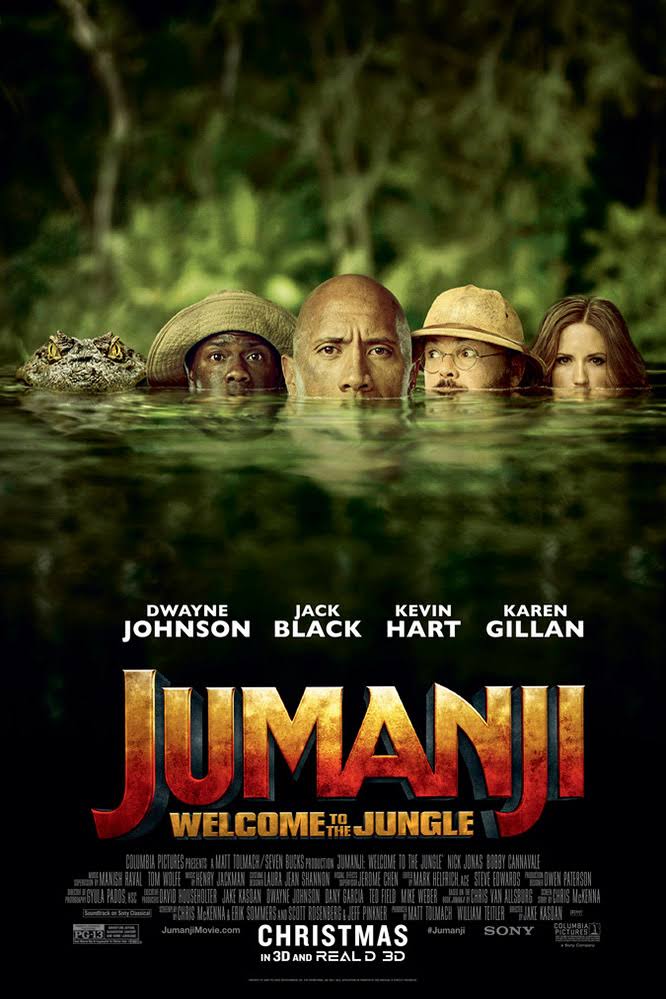 Thanks to the e-movie certificates I received, we got $5 off per person at the theater.  I have an ABC Stubs Premiere membership and it helped to give us a discount on snacks.  The paid version of the program has been worth every penny for us.  We don't go to the movies often, so when we do, we really enjoy ourselves.  We get snacks and drinks, which can add up fast!  With my ABC Stubs rewards card, points and offers are redeemed with the scan of a bar code.   (This is not an advertisement of any kind — I paid for the membership myself and got no compensation.  I just think it's a program that's worth sharing with you!)
Jumanji was hilarious and adorable from the start.  I loved that the first scenes took place in the 1990s…oh, how well do I remember those days.  My son was giddy with the knowledge that I played those "old games" back in the day!  When the characters landed in the jungle and discovered their "player" modes, the entire theater cackled with laughter.  All of the performances were outstanding, but my favorites were Dwayne Johnson and Jack Black.  So, so funny!  I loved that this was a movie for all ages — the adults in the theater seemed to love it just as much as the kids.  The witty banter carried the movie so well that I forgot it was originally for the younger crowd.
Before we went to the movies, I did a little bit of research on the movie to see what other parents said about it.  Mainly I was worried about its PG-13 rating since my son is 8 years old.  Most parents cited profanity and sexual innuendo as a deterrent.  Now, we're a pretty conservative household so I took that to heart.  However, I did not find Jumanji to be overly crass at all.  Mild swear words were frequently used, that's true.  There were a few references to the male genitalia as it pertained to the female character in a man's body, but the "jokes" went over my son's head.  He picked up on the audience laughter, but didn't understand the reference so that wasn't a big deal.  The dominant themes of friendship, teamwork, and acceptance far outweighed anything negative I could say, though.  We'll definitely purchase Jumanji when it's available on DVD or download.
Do you plan to see the new Jumanji movie?