Disclosure: I received this book as part of the blog tour; opinions shared are mine.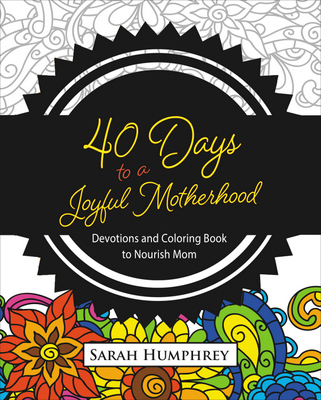 First of all, my apologies for posting this after the blog tour ended.  I received 40 Days to a Joyful Motherhood several weeks ago, and did peruse its pages.  However, I have had a little too  much joyful motherhood going on.  The coloring never happened.  It doesn't mean it won't, though!  The devotional sections were more meaningful for me.
The adult coloring movement has taken the world by storm. It's the best way to prove that anyone can still be a kid at heart!  Though there is a fair amount of coloring space, this book really does focus more on the devotionals.  The coloring parts are more like doodles that just need to be colored in.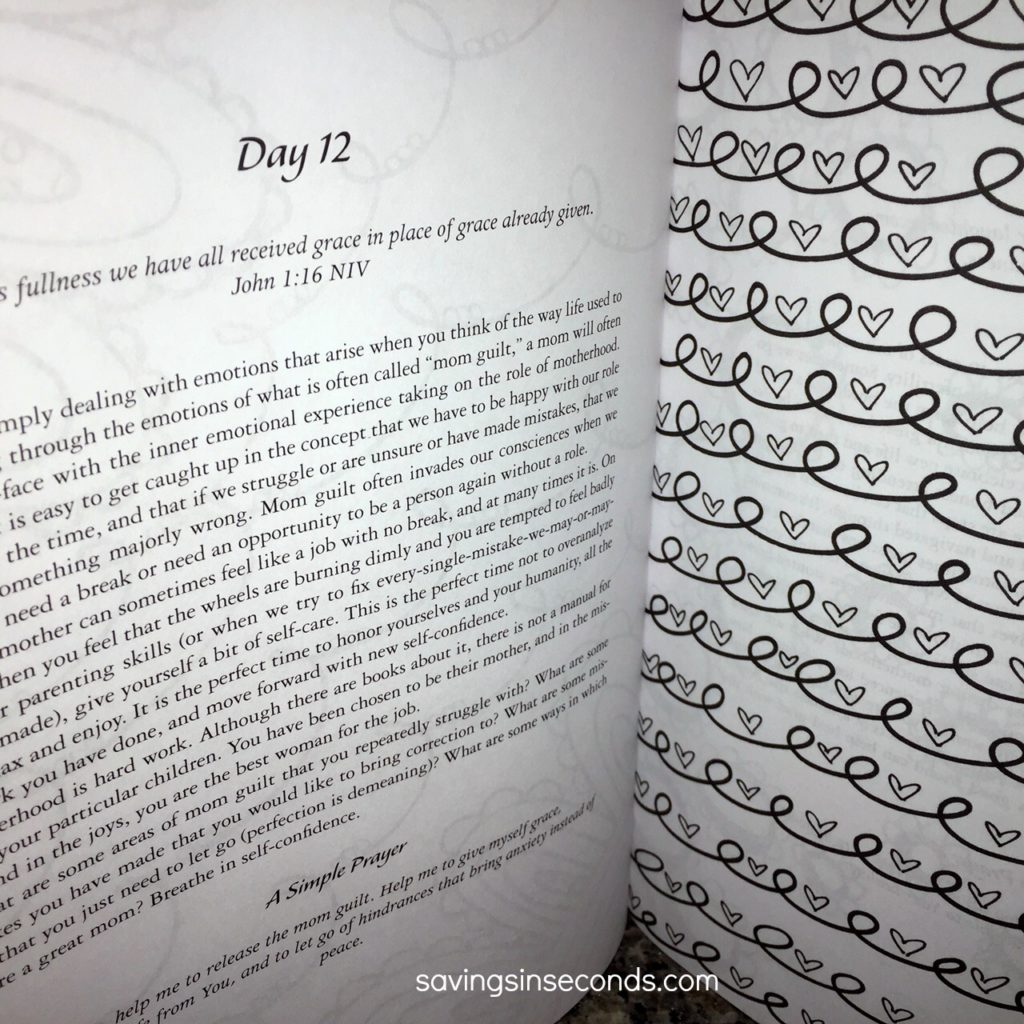 The bite-size devotion is just what I need. It has enough of a pep talk to keep me going, a simple prayer to meditate upon, and maybe someday I'll get to the coloring section.   I'm not one to sit at the table and intentionally color (as in, instead of doing something more productive.)  Sometimes, though, it's pleasantly distracting to have something to do with my hands when I need to do something more thoughtful with my brain.  For example, the coloring would be simple to shade in while talking on the phone or even watching TV with the hubs.
Although mothering takes most of my energy these days, I draw happiness from the fact that these devotions do reach my heart.  The desire to be a more joyful mom is a great start to actually becoming one.  Everyone knows that a happy mama sets the stage for a happy family, right?   Just follow that old anecdote….If mama ain't happy, ain't nobody happy!