Disclosure: I am a FlyBy blogger. This post contains affiliate links; opinions shared are mine.
My parents taught me to never write in books. As I was growing up, I always felt a little bit scandalous when I doodled in my Bible. Sometimes I did this to mark specific verses I loved; other times, I highlighted parts that spoke directly to my heart. When a friend or penpal added a verse to a letter they sent me, I looked up the verse and doodled that person's name next to it. For years, this was my secret habit! It was a special way to personalize God's word. Somewhere along the years, that Bible was packed away or lost; I wish I still had it. It would be a wonderful artifact from my childhood, and the early years of my faith. When journaling Bibles started making an appearance in recent months, I immediately wanted one. Many thanks to FlyBy, who provided me with a beautiful blue floral journaling Bible!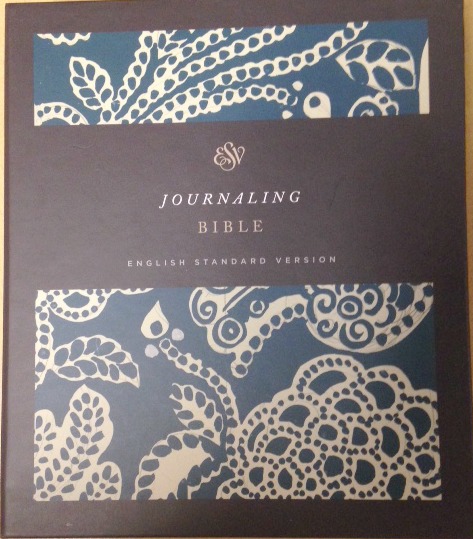 The margins of the journaling Bible are large enough to accommodate sermon notes, thoughts, and prayer lists.  I love that the cover has such an artistic design; it's very different from typical Bibles. Its slipcover case has sharp corners, which make it easy to wrap!  Pair it with a set of lovely markers and you have a beautiful gift.
What do you think about this journaling Bible?