Disclosure: I received books to review; post contains affiliate links. Opinions shared are mine.
As you ponder what to read this weekend, consider these books. I enjoyed them very much!
A Son's Vow by Shelley Shepard Gray  has the elements of a great drama without all the extra mumbo-jumbo.  At the heart of the story is a deep tragedy — the explosion at a local mill that killed five men from the Charm community.  Devastated, two young friends (Darla and Lukas) must figure out how to move on with life.  It's a tearjerker in the making, and there's a clear hope of more to come. The book, the first in the series, seemed quite short despite its  288 pages.  I felt like the story just flew by  me.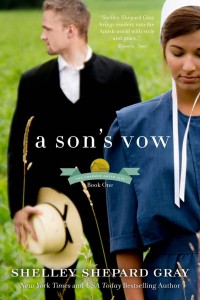 At the front of the book is a hand-drawn map, reminiscent of Lord of the Rings or something.  I loved it!  So many times I have a hard time visualizing the exact dimensions of a fictional town, and this map perfectly fit into my mind.  If you're looking for a new series, consider this book to get you off on the right foot.  The Kindle version is unusually higher than the paperback at this time, so I'd recommend getting the hard copy for $8.19.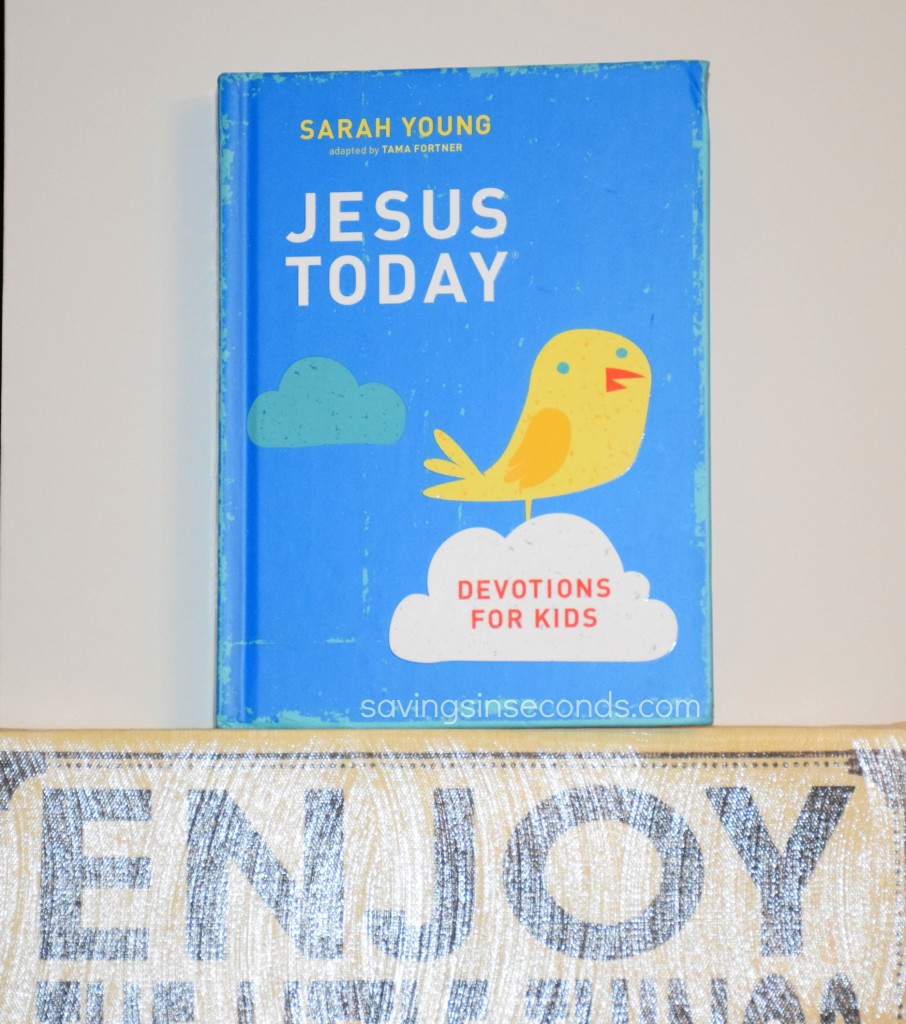 I'm a big fan of the Jesus Calling books.  We have at least four different versions so that everyone in the family has an age-appropriate selection of the book.  I also keep a copy at work so that I can enjoy it during a tough day, and I've purchased several copies as gifts.  Sarah Young just has a beautiful way with words, and  her depiction of God's love for us embraces me with warmth.  The newest title, Jesus Today, is another wonderful option from this author.
In each devotion, Young touches on a point in childhood to which kids will relate.  I daresay that even adults will find a nugget of truth within the shared time, too, if they allow their hearts to be opened.  The messages of value, confidence, and love just pour out from these pages.  The readability of the words makes the devotional perfect for emergent readers, yet the depth of the messages is far beyond what you'll find in a typical kids' devotional.  Consider grabbing a copy for the young ones in your life; it's important to show them what to read!
Have you read a good book lately?
Disclosure (in accordance with the FTC's 16 CFR, Part 255: "Guides Concerning the Use of Endorsements and Testimonials in Advertising"): Many thanks to Propeller Consulting, LLC for providing this prize for the giveaway. Choice of winners and opinions are 100% my own and NOT influenced by monetary compensation. I did receive a sample of the product in exchange for this review and post.