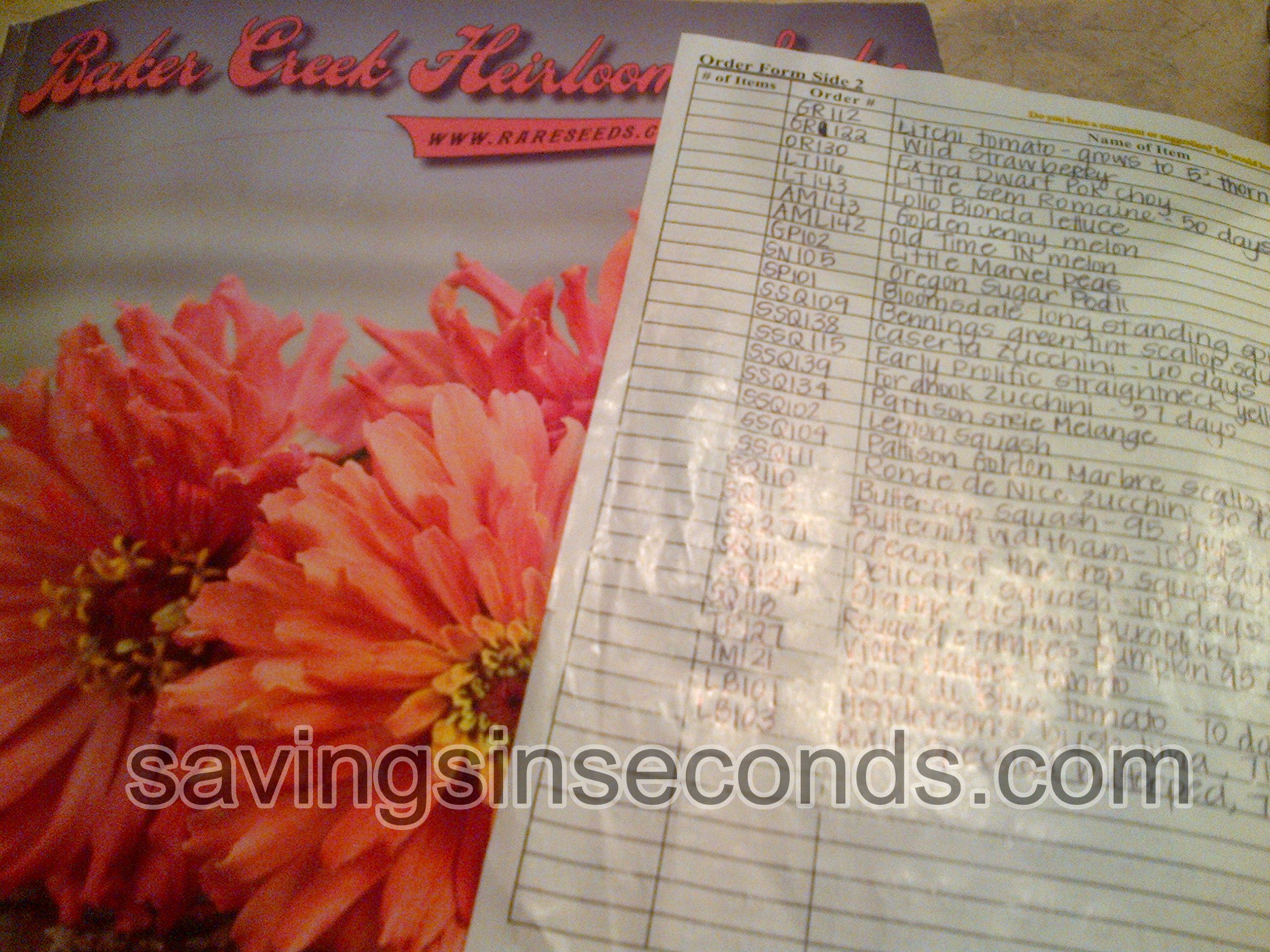 Whenever a new year begins, I get super excited to start getting ready for my garden.  When the winter hits, I really miss having those fresh flowers and veggies each day.  I pacify myself by saving small jars and bottles all winter long.  I'll post about my favorite freebie containers later!!   For now, my focus is on my gardening catalogs and websites.  I am trying some new plants this year, but my old standby veggies will always be with me (lemon cucumbers, squash, and tomatoes).  The kids and I spend our time looking through the catalogs and circling the seeds we want to try.  We make lists of our must-haves.  We read every description then plan out the way we'll set the plants.  My husband has promised to design some raised beds for me this year, which will allow me to expand to some new plants.  I'm sooooo excited, can you tell?!
Gardening is a great past-time in all ways for our family.  For one thing, it gets us out of the house and into the sunshine.  We head out first thing in the morning when the blooms first wake up and the dew is fresh on the leaves.  The kids check all of the veggies (and I do mean, all!!) to see which ones have grown.  While we're watering the plants, we chat about everything from that day's activities to the dreams we had last night.  We watch the bees get drunk from the pollen, lazily buzzing from plant to plant, oblivious of our presence.  The kids take turns with the chores…..one child picks the veggies, the other carries the basket into the house.  They love washing a tomato or snap pea in the garden hose and taking a nibble while we're outside.   Most of our garden plants are in containers (love these Earthboxes!!) so there's no weeding for us to worry about.  Once we make it into the house, we decide what to do with that day's harvest.  Sometimes we make zucchini muffins and eat them warm from the pan.  Other days pasta-and-squash lunch is on the menu.  Sometimes a friend is gifted with our bounty.  The fresh flowers that we bring indoors are like little blasts of happiness wherever we look.  We're outside all day long, so at some point before heading to bed we'll check on the plants one last time to say good night.
I've recently started ordering only from companies who signed the Safe Seed Pledge.  Organic gardening makes sense to me.  Feeding my family with food from our garden means that I'm literally giving my loved ones the fruits of my labors.   Why would I taint those gifts with chemicals or GMO's?  Right now, my favorite sources for seeds are Baker's Creek and Renee's Garden.    Do you have a garden in the summer?  I'd love to know what you grow!
I'm participating in the #boostyourblog challenge hosted by Saving More Than Me and BloggerPR.