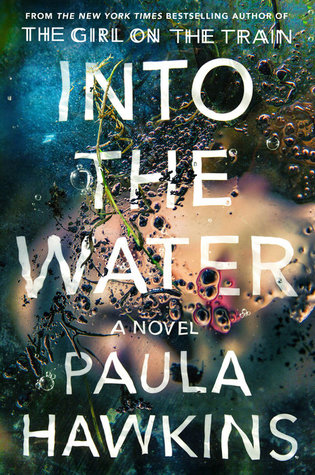 It was a productive day. I folded a load of laundry, made breakfast, and read Into the Water by Paula Hawkins.  No better way to spend vacation, right? 
I was surprised by how many different perspectives Hawkins presented in this book.  One after another, each chapter swiveled to a different character.  Reading this book felt like running with the bulls.  Just as I turned one corner, the next discovery pounded against my heels.  My suspicions were everywhere, I trusted no one.  It was a powerful mystery that begged to stay hidden, yet demanded to see the light of day.
Hawkins has a way of making symbolism feel alive.  The mud in the Drowning Pool gripped my feet, and the river's water rushed in my ears.  Each mention of the water felt like a deeper pull into the pool's depths.  Are you ready to take the plunge?
If you like books with small towns, secrets, and all kinds of dysfunction, check out these titles!
The Roanoke Girls by Amy Engel
Sharp Objects by Gillian Flynn (didn't review)
The Cresswell Plot by Eliza Wass
The Curse of Crow Hollow by Billy Coffey (really, anything by Billy Coffey)
When Death Draws Near by Carrie Stuart Parks
The Child by Fiona Barton
How to Hang a Witch by Adriana Mather
What are your favorite stories about dysfunctional families?