Disclosure: I participated in the blog tour and received a free copy. Opinions shared are mine.
We've been watching the show Blacklist this week.  Have you seen it?  Afriend recommended it to me, and she was right — it's AMAZING.  Mr. Savingsinseconds and I love to watch shows with legal experts or government agencies.  It's just so interesting to learn what can go on behind the scenes!  Even though we realize it's sensationalized by Hollywood, there's still a grain of truth in what we see.  Maybe that's why I enjoyed Imperfect Justice so much.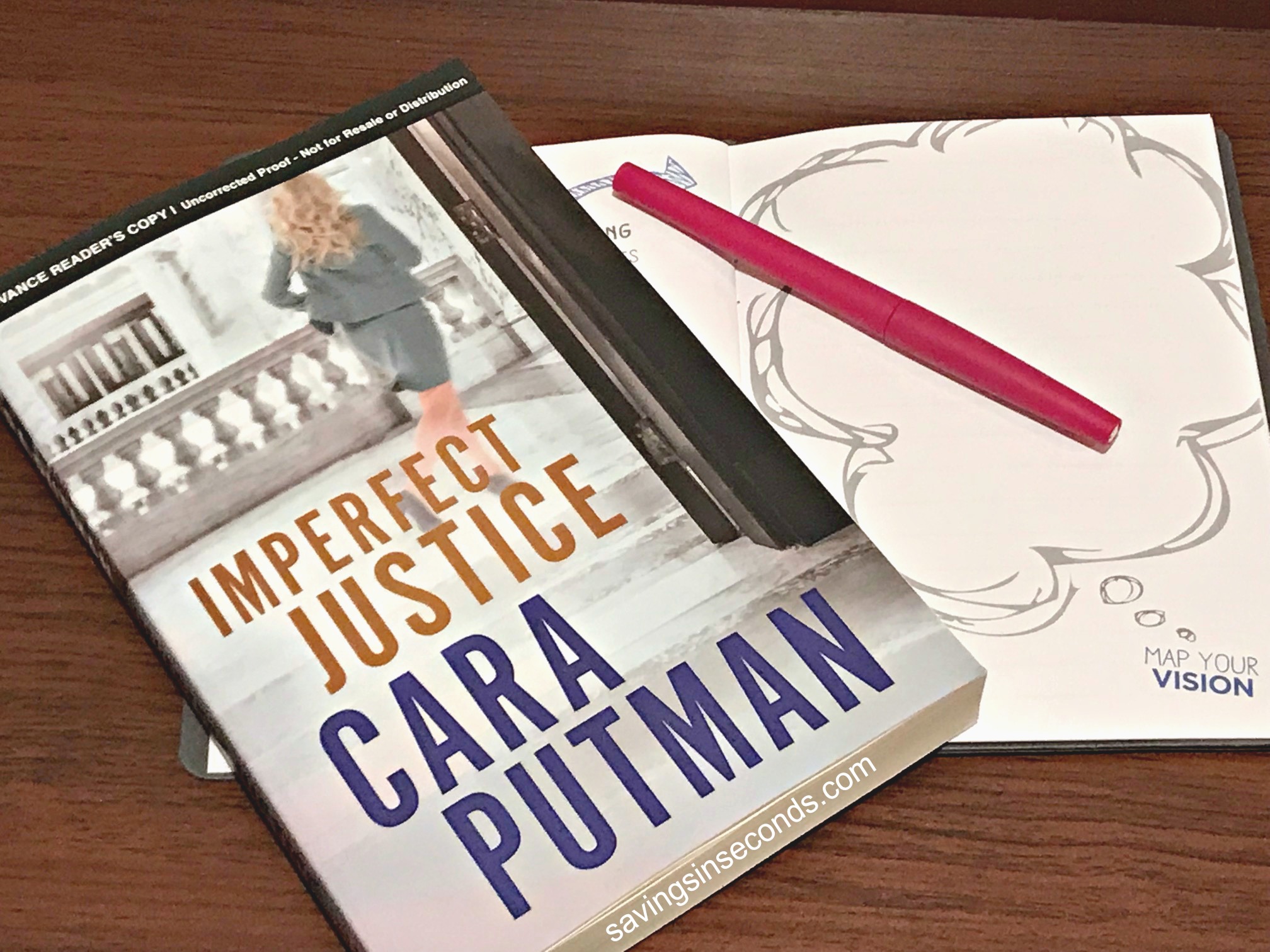 Imperfect Justice carries over into several genres.  Mystery, romance, thriller, crime…it's all there.  I had a little notepad with me while I read, just in case I needed to jot down notes or even doodle about the clues that came whispering about through the pages.
This legal thriller has some seriously tense moments, especially in terms of battered women trying to find a safe way out of abuse.  Now, I just read Behind Closed Doors a few days ago, so my heart's still a little sensitive about that topic.  Author Cara Putman did a good job of keeping the legal-ese to a minimum, making the plot fairly simple to understand.  It wasn't a mindless read, meaning that I had to pay a bit of attention to the storyline, but the plot wasn't overly complex either.  For example, Putman explained the courtroom and proceedings as simply as if they were a mall setting.
I appreciated that Emilie seemed like a realistic person.  She put her whole heart into her clients, even when they didn't trust the plans created for them.  She also had enough experience to know that people don't always make the right decisions. Finally, I liked that Emilie was smart.  It's not often that we get a truly competent female main character, one who can take care of herself thankyouverymuch, but she chooses her romantic path wisely.
If you're into legal stories, check out this author!
Thanks to Litfuse for sending me a copy of this book!