Disclosure: This post is brought to you by Honey Bunches of Oats; all opinions shared here are mine.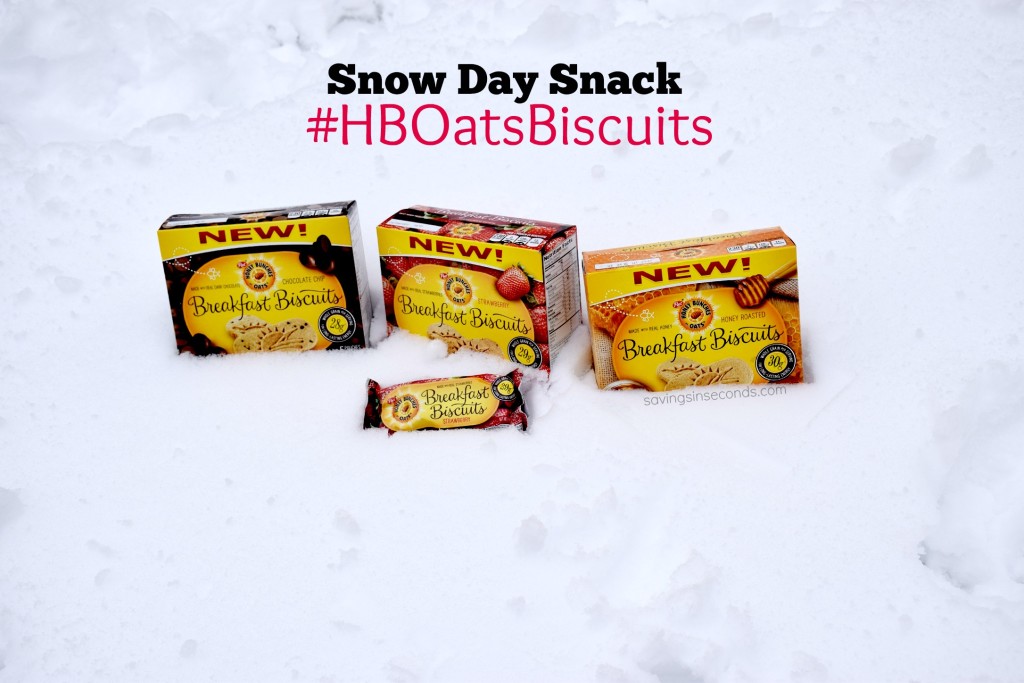 February was a surprise here in Northeast Tennessee. Although we expect a little bit of snow sometime during the winter, we weren't ready for 2 straight weeks of snowfall! When the temperatures finally rose above windchill-zero, we went outside to play. Knowing the kids wouldn't be ready to come inside for a snack, I took some Honey Bunches of Oats Breakfast Biscuits outside with us. They ended up being a fun part of our morning!  These tasty biscuits come in three flavors (strawberry, chocolate, and honey).   They're made with 100% whole grain, so you can breathe a sigh of relief.  No mommy guilt with these!  Enjoy these with your morning coffee, or nibble on them throughout the day. Each packet contains a generous serving of four biscuits so you can really stretch out that mid-afternoon snack!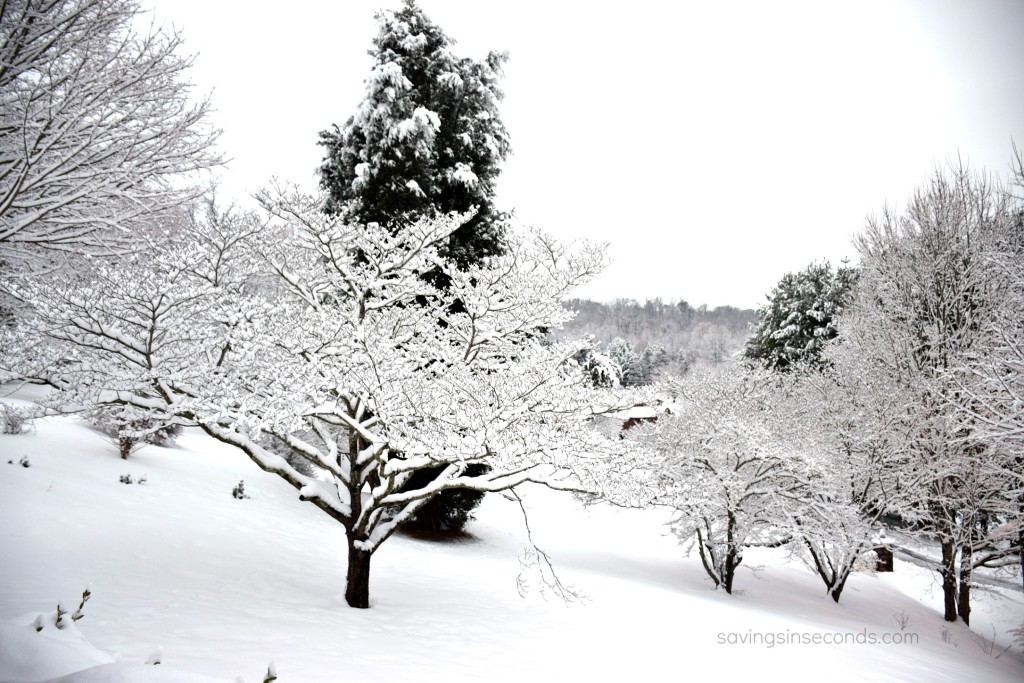 Uncharacteristically for east Tennessee, we had the most perfect snow for sledding and building a snowman.  We also had about eight inches of it!  Our snow days gave us a chance to really enjoy the wonderful white stuff.  Since we enjoyed seven days out of school, we weren't in a hurry during this snacktime. We just enjoyed the delicious biscuits while we played outside.  That's not normal for us, though.  Quick eat-on-the-go breakfast foods make our busy mornings go more smoothly, and these versatile treats really meet their mark!  As a child, Honey Bunches was my dad's nickname for me; as a result, Honey Bunches of Oats has always been one of my favorite brands because of the name.  Now, the cereal is coming out of the bowl in the form of these yummy biscuits.  I love them because they make my life easier.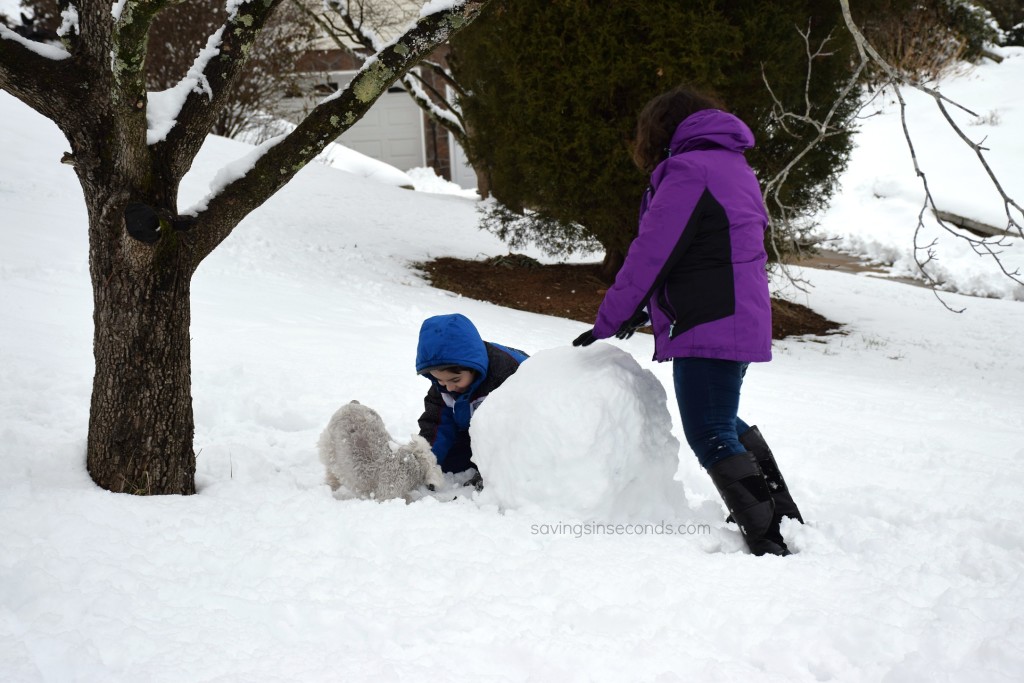 My kids decided to build a Snow Dog instead of a snowman.  They gave him ears and a cucumber nose.  It was a funny idea but he really did look like a snow dog!  When they ate their Honey Bunches of Oats Breakfast Biscuits, they wanted to share some with the birds.  They decided to put some of their biscuits on Snow Dog's mouth and on his arms so that the birds could enjoy a snack, too.  Our actual dog probably got most of it, but that was all part of the fun.  Since these biscuits contain whole grains and protein, they provided long-lasting energy to keep us playing in the snow.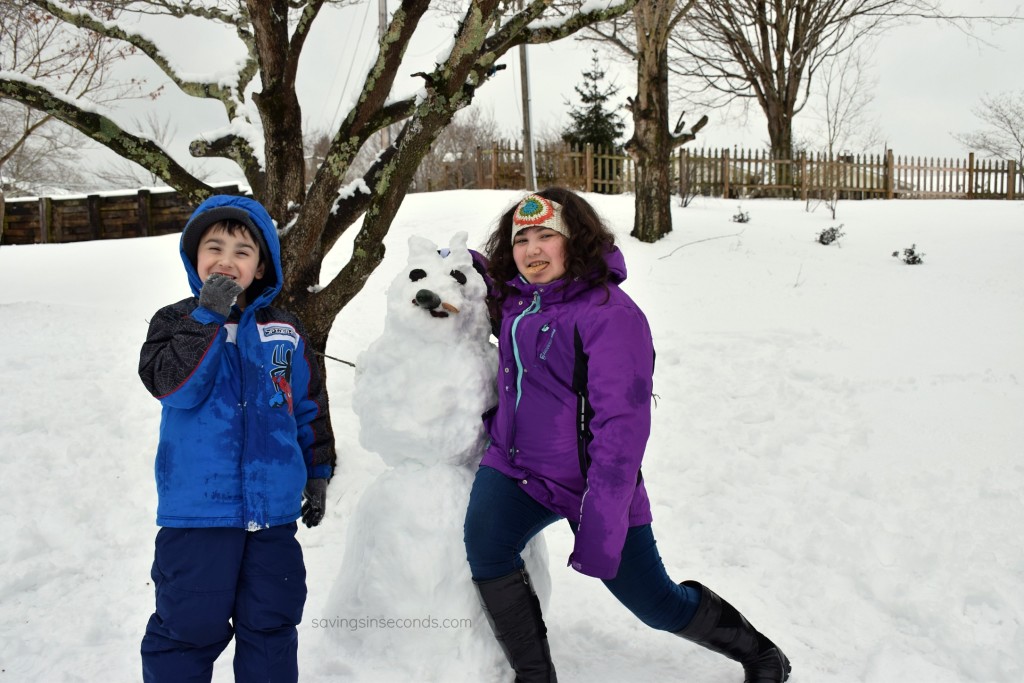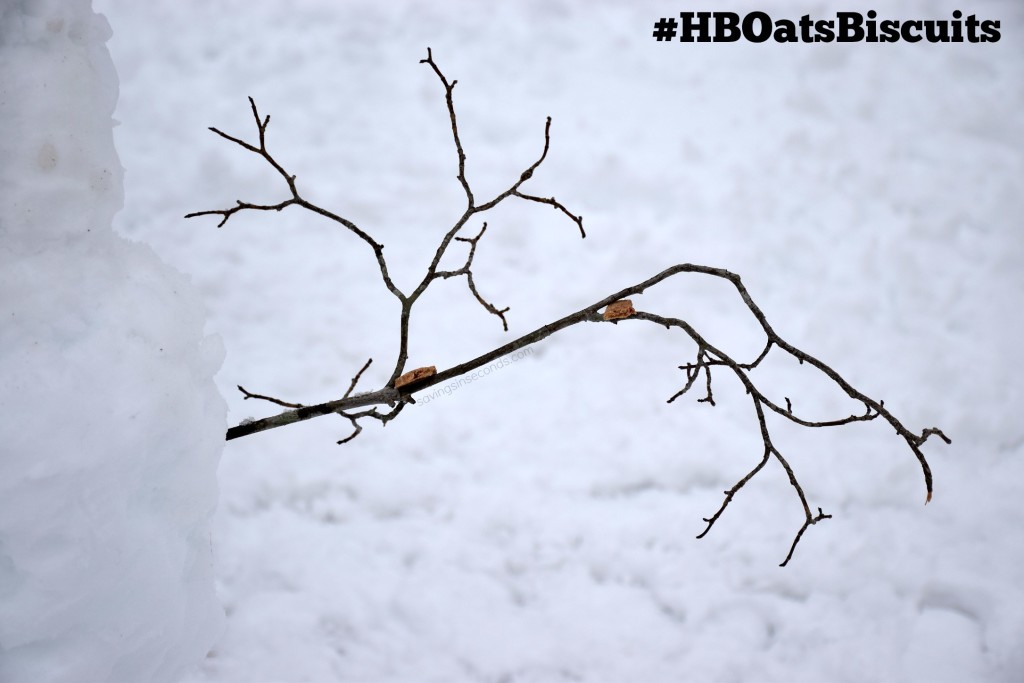 I don't want to give you the impression that our days are always this picture-perfect. Like you, we're normally rushing about, trying to get to school or work on time.  We've tried to avoid the fast-food drive thru because of the unhealthy options and the expense.  Honey Bunches of Oats Breakfast Biscuits are a great option for keeping us on track.  I usually eat these on the way out of the house, or while I'm driving the kids to school.  My daughter eats them in the car.  My son eats them any chance he gets!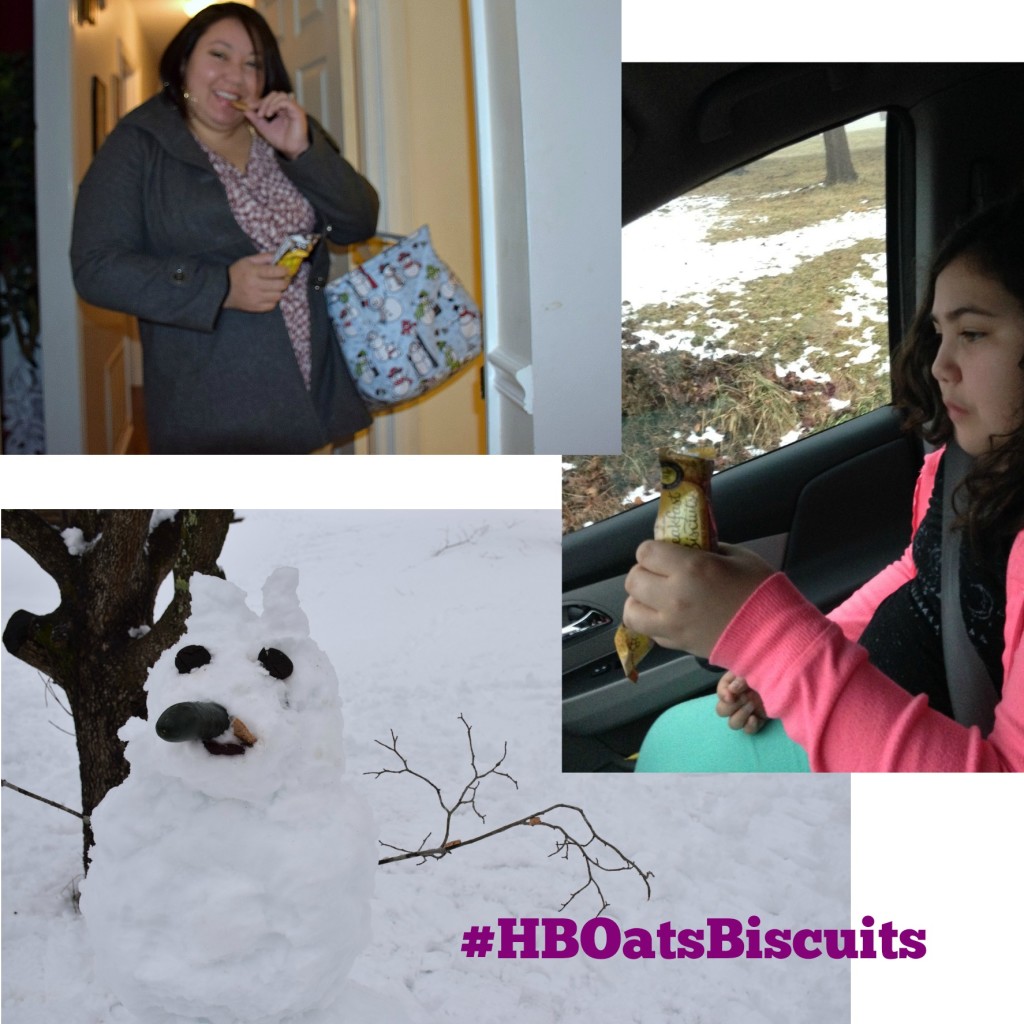 I'd tried these before and already knew I liked the chocolate biscuits best.  No big surprise there!  For the rest of my family members, the first thing each of them said was, "Oh!" in delighted surprise.  I think they expected to have a mouthful of whole-grain dryness.  Instead, they each commented on the fact that the biscuits have a cookie-like texture.  They're not too crunchy, yet have a pleasant crumble that would also be perfect as a parfait topping.  We each liked a different flavor, which makes each box last a little longer. My daughter loves the honey biscuits the most.  I suggested that she might try them with peanut butter on top as a protein-and-whole-grain snack.  My son likes the chocolate "cookies" and asked if we could keep a box in the car for snacking on the go.  My husband, who has been avoiding desserts and candy for a long time now, really enjoyed the strawberry biscuits. This is a way for him to indulge in a little sweetness without giving up on his healthy lifestyle.  Personally, I like the convenience of keeping these biscuits in my desk to enjoy during my planning period.
Next time you're grocery shopping, pick up a couple of Honey Bunches of Oats Breakfast Biscuits varieties to keep on hand. You never know when you might need a quick bite!