Disclosure: I participated in the book tour and received a copy of the book. Opinions shared are mine.
It's starting to feel like spring around the Savings in Seconds homestead.  This week, the temperatures have been in the high 60's and low 70's. Unbelievable that it's comfortable enough to wear short sleeves and sandals!  A few times, I've enjoyed reading outside while the kids play.  It's glorious!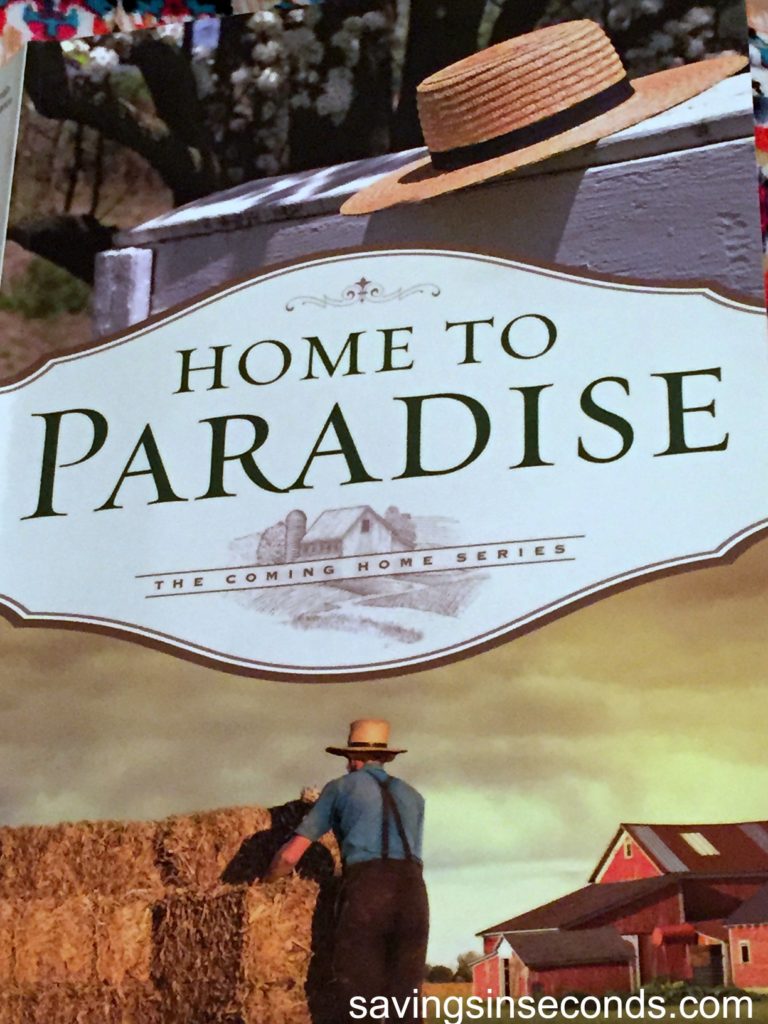 One book I recently read was Home to Paradise by Barbara Cameron.  This is perfect for fans of traditional Amish fiction, where the biggest concern is getting to sit alone with your sweetheart. 
Though this title is book 3 in a series, it wasn't difficult to catch up. The author's foreword was quite detailed in explaining the backstory.  The series followed a family of sisters and brothers who become intertwined through marriage.  It seemed like many of the characters must have appeared in the other 2 books.
Don't expect much from Home to Paradise.  Most of the first two dozen pages are filled with angst over a…snowball fight.  John Stoltzfus seemed to be just as enamored by a chicken casserole as he was by girls. Consequently, any romantic chemistry was lukewarm at best. Likewise, the other characters generally fell flat.  An overall lack of comma usage made several passages confusing.  I do enjoy Amish fiction, but realized that this one didn't have enough complexity to keep me engaged.
I finished the book, despite being tempted to quit halfway.   The rewarding part was the handful of recipes at the end!  The only one missing was the recipe for chicken and noodles.  Don't read this on an empty stomach!
Home to Paradise, the final book in author Barbara Cameron's The Coming Home series, is not to be missed! Rose Anna Zook always thought she and John, one of Stoltzfus brothers, would marry, make a home together, and have children. But John, enjoying his Rumschpringe in the Englisch world, has other ideas. Rose Anna is determined to bring her man back into the Amish fold. John is equally determined to live his life free and unencumbered. Who will win this battle of wills? Will love prevail?
Join Barbara on Thursday, March 9, for a live author chat party on her Facebook page with fun prizes to be won! Click the graphic below for more details and to RSVP. Hope to see you there—bring a friend or two who loves Amish fiction!