Disclosure: I received this book as part of the blog tour. Opinions shared are mine.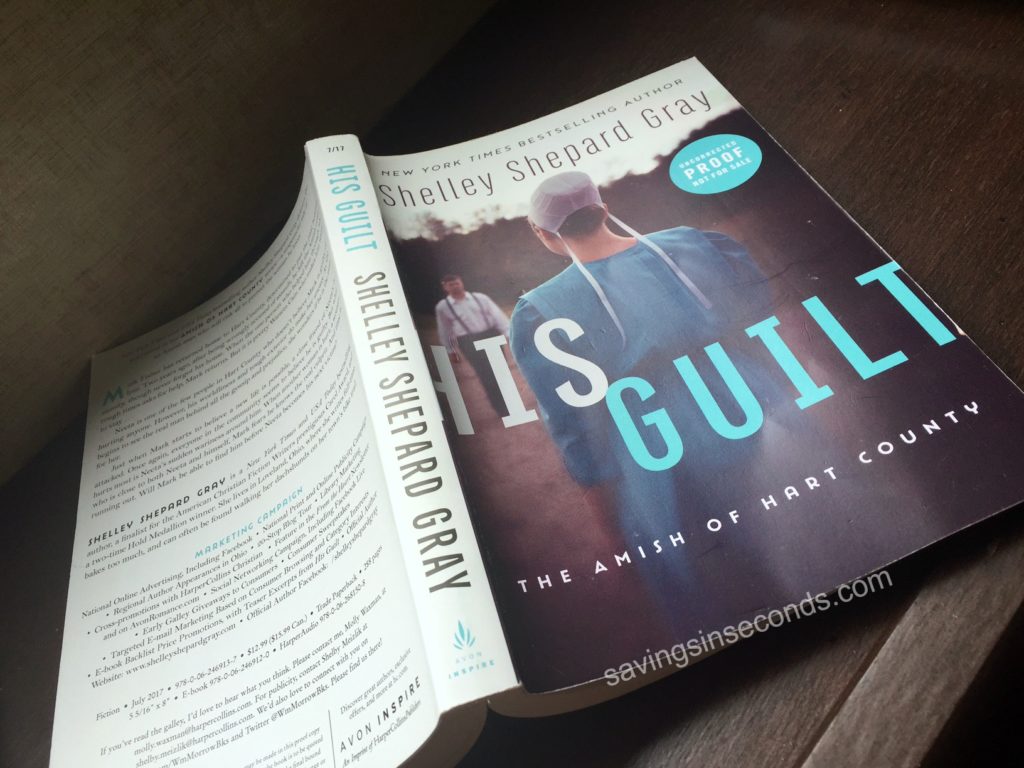 Today we get to share another new Amish of Hart County novel from Shelley Shepard Gray. His Guilt is a companion novel to Her Secret.  Though it's part of a series, it is a completely different story.  You can definitely read it as a standalone. 
His Guilt deals with the pressure of growing up in a small town, then staying there as an adult.  While that's not something I can relate to — I "transplanted" to Tennessee after college — many readers will understand the microcosm of small town life.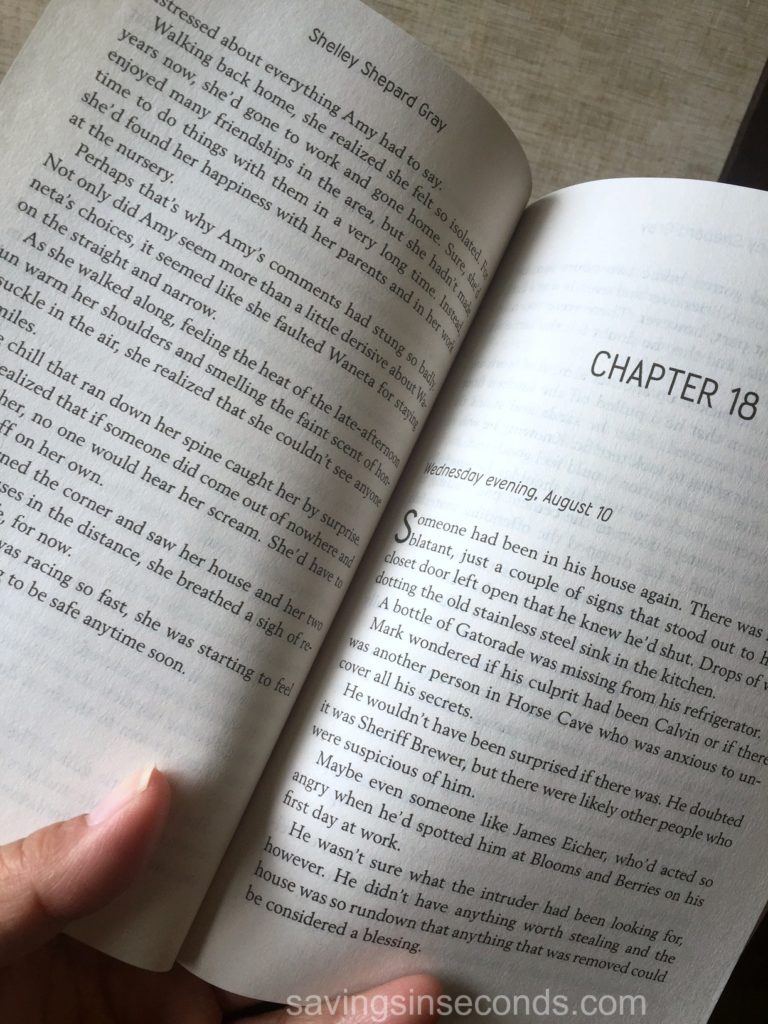 While the story deals with the heavy topics of physical abuse and even death. There's also a deeper message of acceptance and forgiveness.  Main character Mark is a prickly sort of man.  It was hard to like him at first because he was so determined to pick a fight!  Several other characters came across very strong, yet as the story went on, they changed in a variety of ways.  Throwing stones at another person's reputation can have such devastating consequences.
Although I enjoyed His Guilt, it wasn't my favorite title from Gray.  So many hints and obvious clues were given, I was tempted to skip right to the end to confirm my suspicions.  The dialogue didn't seem genuine…I couldn't imagine actual adults carrying on these conversations.  Keep in mind that I received an uncorrected proof, so the finished copy may show significant improvements.
For me, the appeal of the series is that it's based in central Kentucky.  There were discussions about the geography of the area (Horse Cave, for example) that made the story more interesting.  Also, Gray deserves recognition for addressing the hot-button issues of domestic abuse and general physical abuse, as well as public stigma that defies the "innocent until proven guilty" stance. Some of the side characters in His Guilt caught my attention, and I wondered if Gray will develop them more in a future novel.
Litfuse is giving away 5 copies of His Guilt!  Click here to check out that giveaway.   One lucky Savings in Seconds reader will win a copy of the book, too!  The giveaway is open to US readers ages 18+. Void where prohibited by law. Enter on the form below. Good luck!
Thanks to Litfuse for providing me with this book.