Disclosure: I received this book from Litfuse. Opinions shared are mine.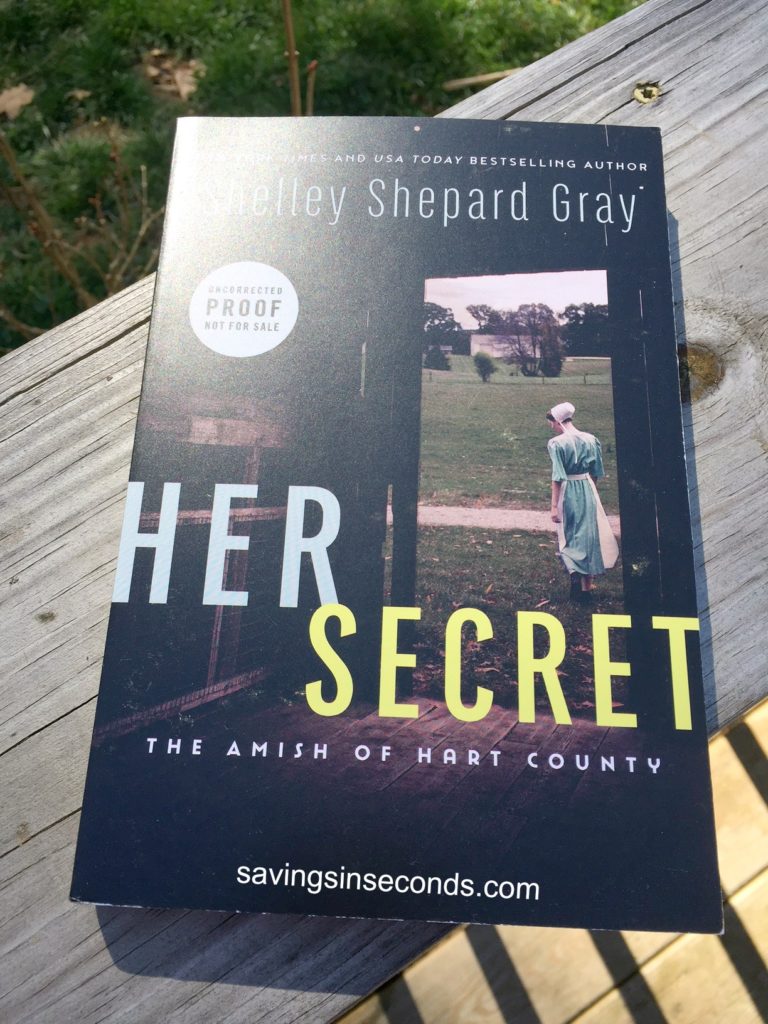 It might seem like Amish families would be immune to modern "English" problems.  Unfortunately, they're just as susceptible to bad situations in life, as one could read in Her Secret by Shelley Shepard Gray.
Main character Hannah deals with some terrible blows, and it takes readers on a stressful journey.  At the utmost height of this emotional roller coaster, Gray drops even more bombshells.  My only concern for readers is that there are several sensitive topics brought up in the story (be aware in case you have significant triggers.)
Though short, Her Secret has a heavy hand when it comes to big-ticket issues.  I was a little disappointed with the somewhat abrupt ending. It seemed like everything wrapped up a little too neatly.  Otherwise, the unconventional plot was a nice change from traditional Amish fiction.