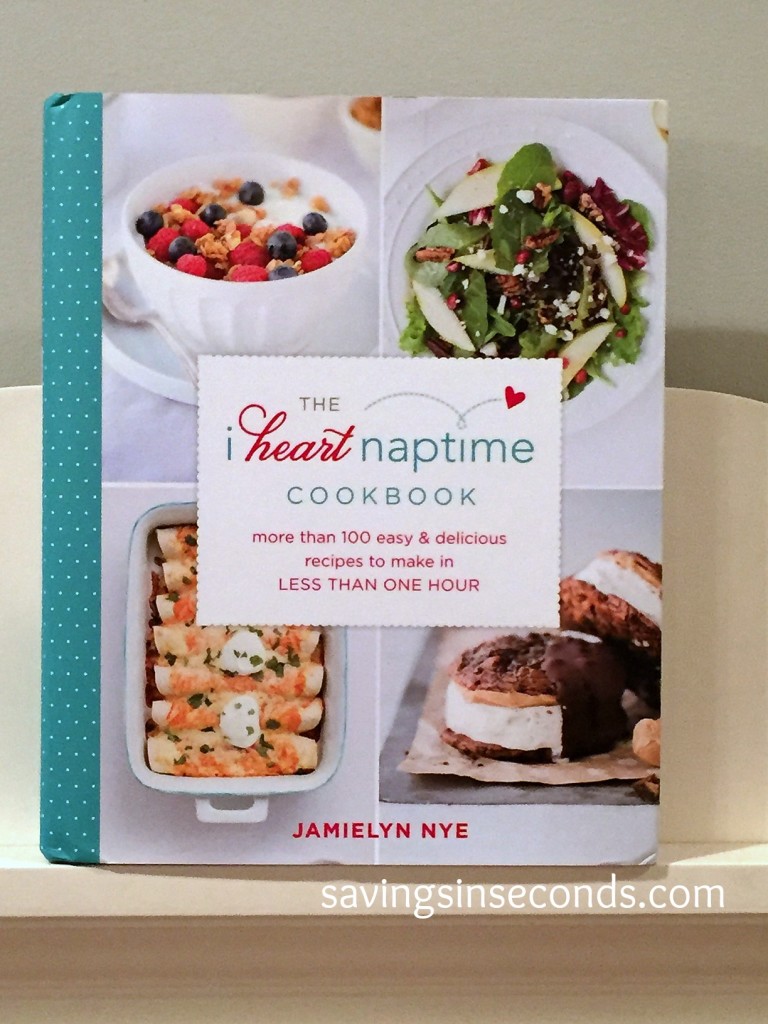 Disclosure: I received this book in exchange for an honest review. Post contains affiliate links; opinions shared are mine.
Aren't grandparents such a blessing?  I'm thrilled to share this fun cookbook with you so that the kids can enjoy a fun afternoon in the kitchen with the grandparents!   Sunday, September 11th is National Grandparents Day! Be sure to call, hug and reach out to the grandparents in your lives.
My grandmother was a wonderful cook, and I loved being in her kitchen.  She had an amazing Tupperware bowl that allowed homemade bread dough to perfectly rise.  Many delicious crockpots of "chili soup" were lovingly prepared when I visited.  For the holidays, she always made homemade taffy or cornflake cookies.  No chocolate cake was complete without her from-scratch icing!   She doesn't cook very often these days, but I still enjoy making her recipes at home.
The popular blogger from I Heart Naptime, Jamielyn Nye, will celebrate the release of her cookbook on September 6.  Many of the recipes in the book are perfect for grandparents to make with their beloved grandchildren.  The recipes are simple and straightforward, complete with gorgeous full-color photos that will make your mouth water.   Jamielyn mentions her own grandparents in a few of the recipes, and often shares her family's stories and memories in the descriptions.   In addition to the meal ideas, you'll find several DIY activities in this cookbook.  This would make a fabulous gift for a newlywed, new mom, or someone who wants to spruce up the family meal plan.
The chapters of the cookbook include:
1 – A Few of My Favorite Things — tried and true tips from Jamielyn
2 – Rise & Shine – breakfast ideas galore!
3 – Pass the Butter, Please!  baked goods of all types are featured here
4 – On the Side – delicious roasted veggies, simple salads…all kinds of yum
5 – Soups & Salads Galore – lasagna soup is calling my name
6 – Dinner Classics – can't wait to try the chicken pie
7 – Slow Cook It, Baby!  main dishes that don't make you stay at the stove
8 – Party Snacks & Drinks – the soft pretzel bites will be a hit with my fam
9 – The Cookie Jar – buttery bites that are sure to please
10 – Sweet Treats – my daughter will like the chocolate mint brownies!
Check out the I Heart Naptime Cookbook and tell me what you'd like to try!