I'm always looking for ways to shorten my beauty routine.  I want to get good results in less time.  With two little ones to get ready in the morning, I have to get up at least an hour before the rest of the family in order to have time for my shower, style my hair, put on makeup, and see if my selected outfit still fits.  Shaving off even five minutes of that time is a blessing!  A few days ago, I got my hair cut (about four inches off all around) to get it looking healthy again but also in hopes of making it easier to style in the morning.  Unfortunately my hair is very wavy and I never know how it's going to behave.  My daughter has the same issue.  Here's what her bedhead looked like this morning: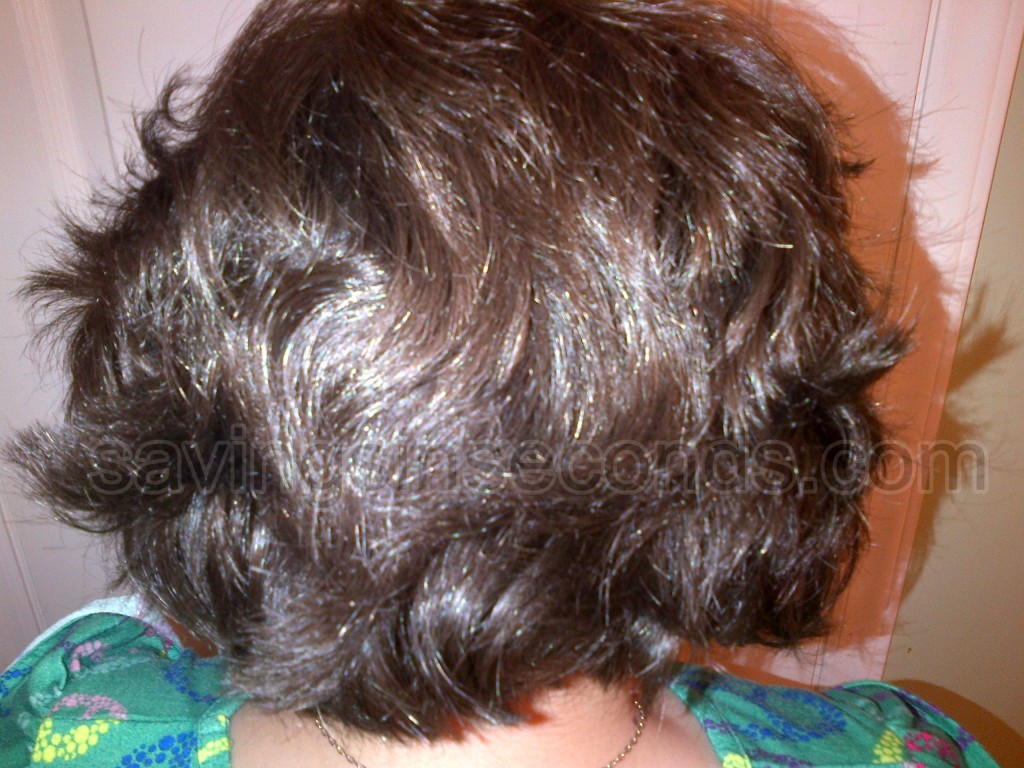 All that wave is gorgeous yet maddening!  There is no get-up-and-go with this head of hair, it just has to be styled.  Thankfully we just received some new beauty products from Flat Iron Experts to try. We received a flat iron, thermal shine spray, and an iron holder.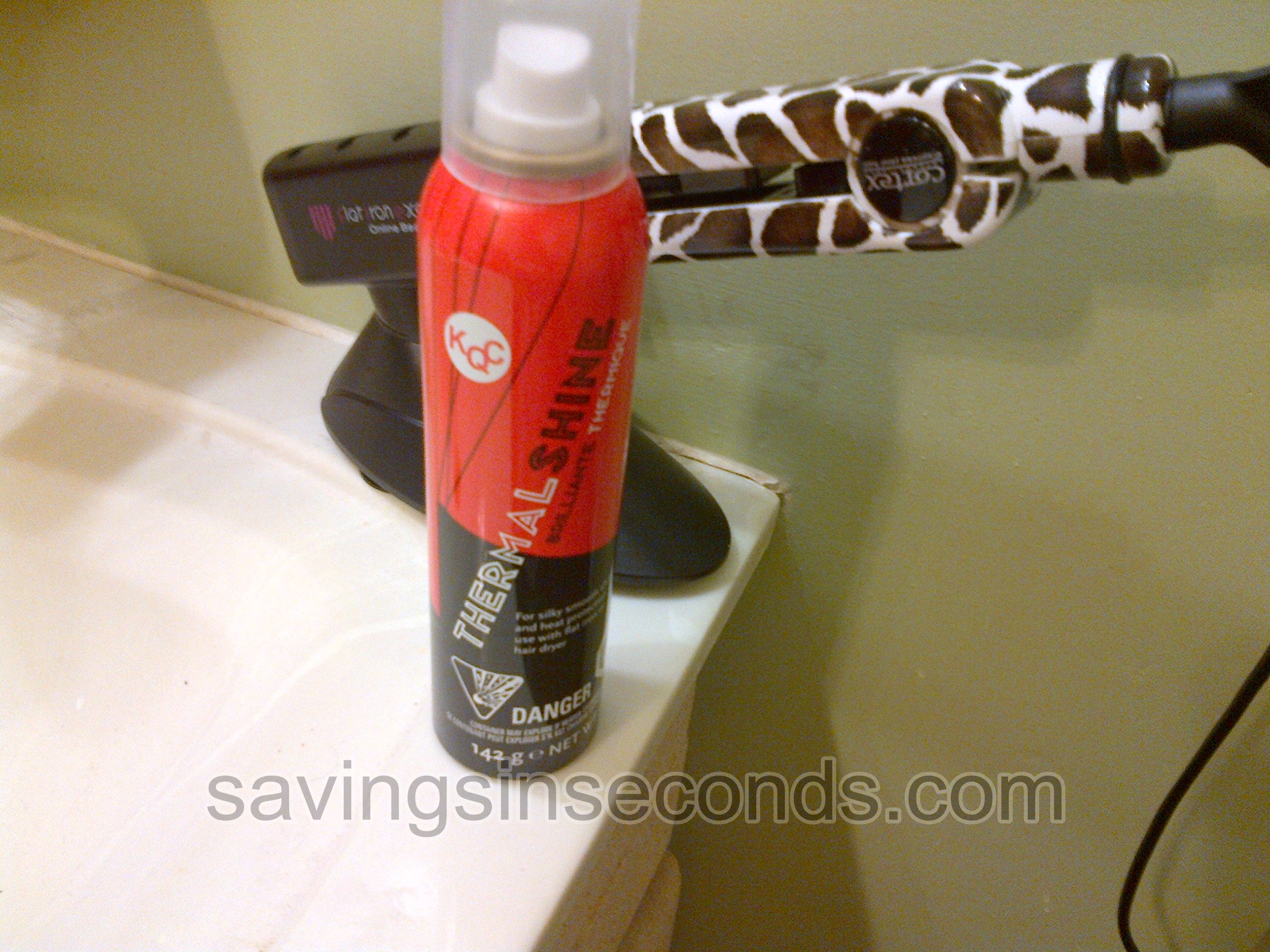 The Cortex Solo 450 Flat Iron in Giraffe print is lighter and easier to hold than my other flat iron, so I immediately liked it.  My hands are fairly small and they tire easily due to carpal tunnel syndrome.  I have difficulty holding the flat iron long enough to style my own hair and my daughter's hair, too.   It came in a well-packaged box that held it very well.  Recently I ordered a blow dryer from another beauty supply store and it was cracked when it arrived.  That's not going to happen with this flat iron!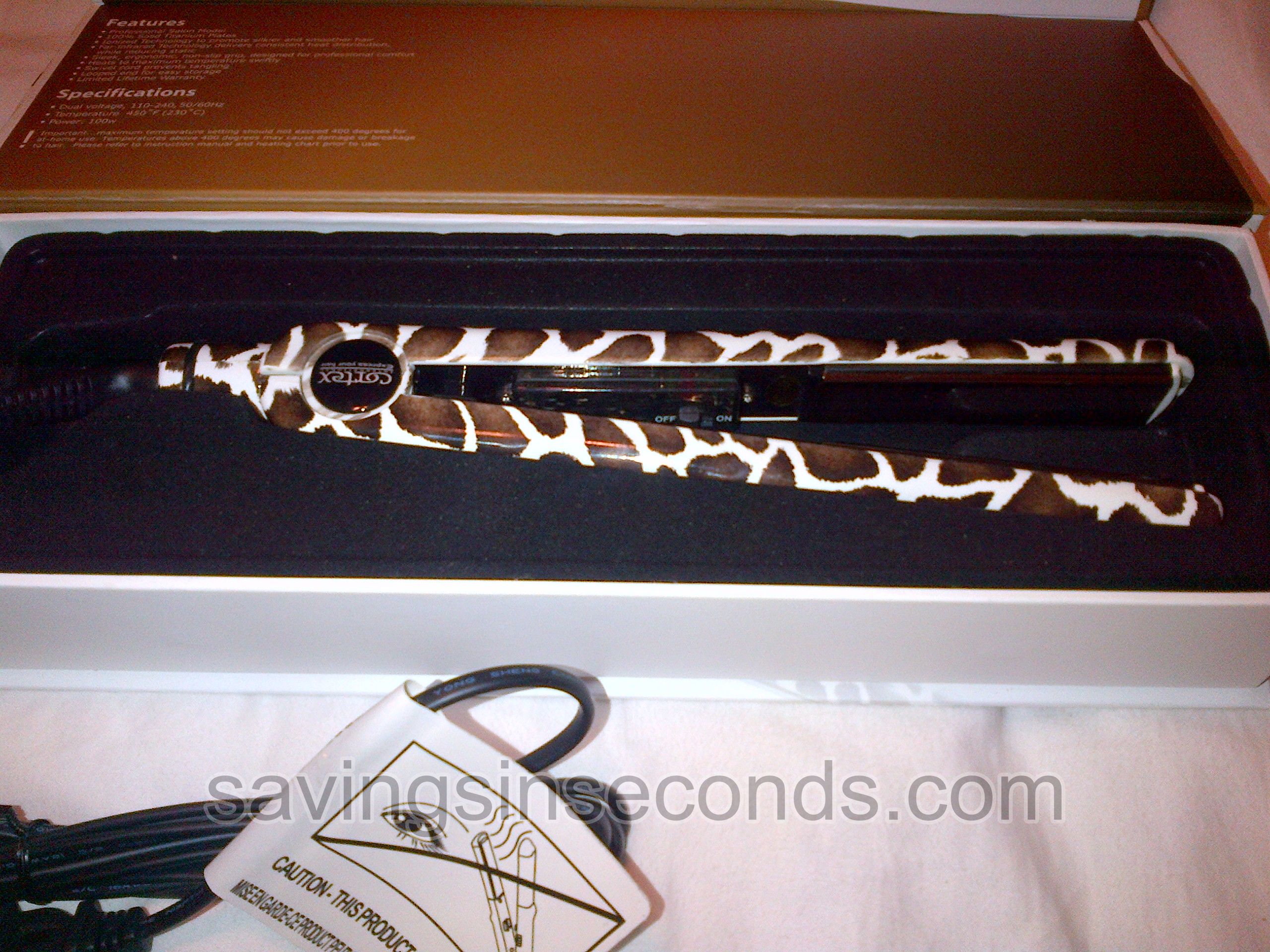 My daughter and I both have very coarse hair.  Once it is straightened or curled, it holds the style, but it requires a lot of heat to get it to respond.  The Cortex Solo flat iron has an adjustable heat range so that I was able to make it as hot as I want, but if I'm using it on my niece's hair (which is fine and wispy) I can turn the heat lower.  See the little dial here?  Look closely!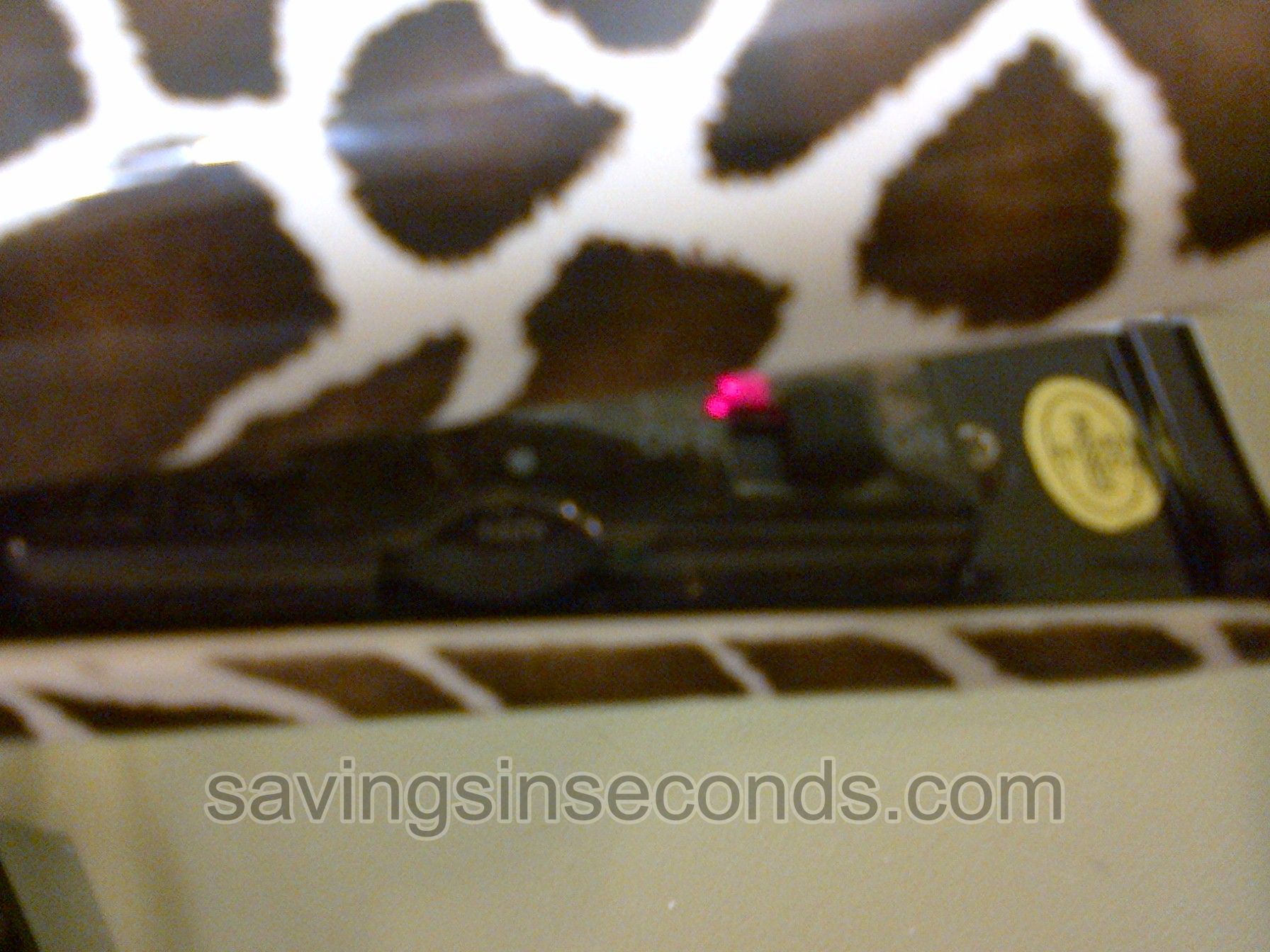 Okay, that feature alone makes this flat iron exceptional for me.  But when I started using it on my daughter's hair, it was instant love.  For one thing, it was so light and easy to maneuver.  Even though it's small (one inch) it was so effective that I finished her whole head in about six minutes less time.  SCORE!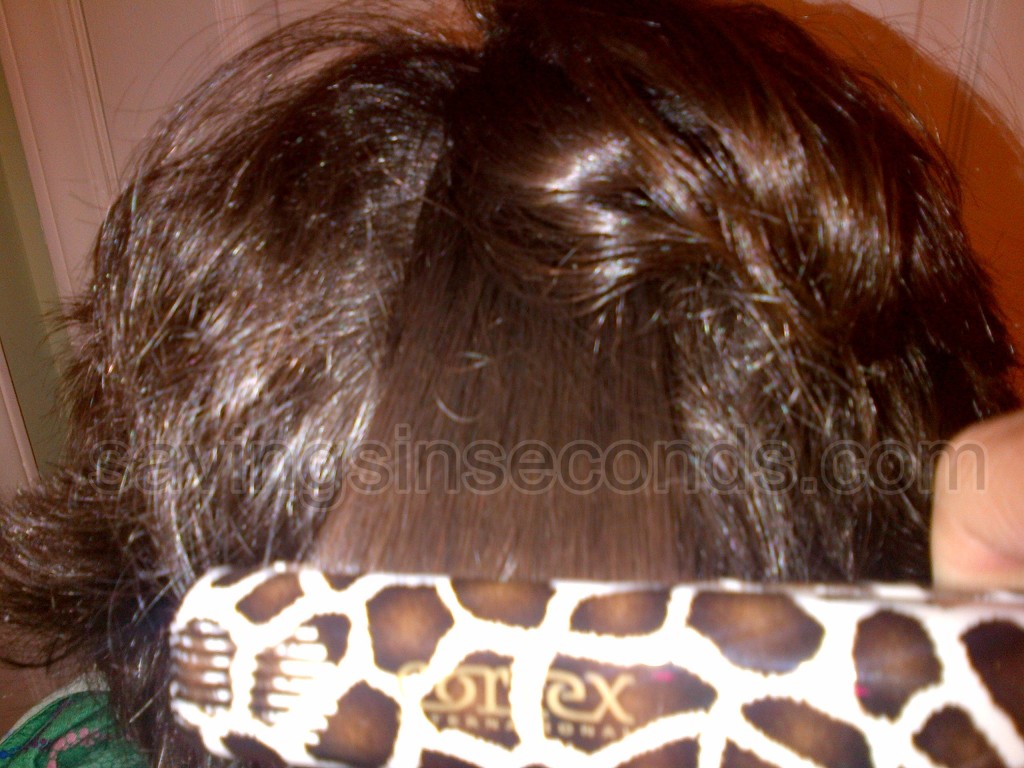 Remember that "before" picture?  Scroll on up and look at it again, then head back down here.  What a difference!  I love the way her hair looks.  It is so sleek, shiny, and healthy.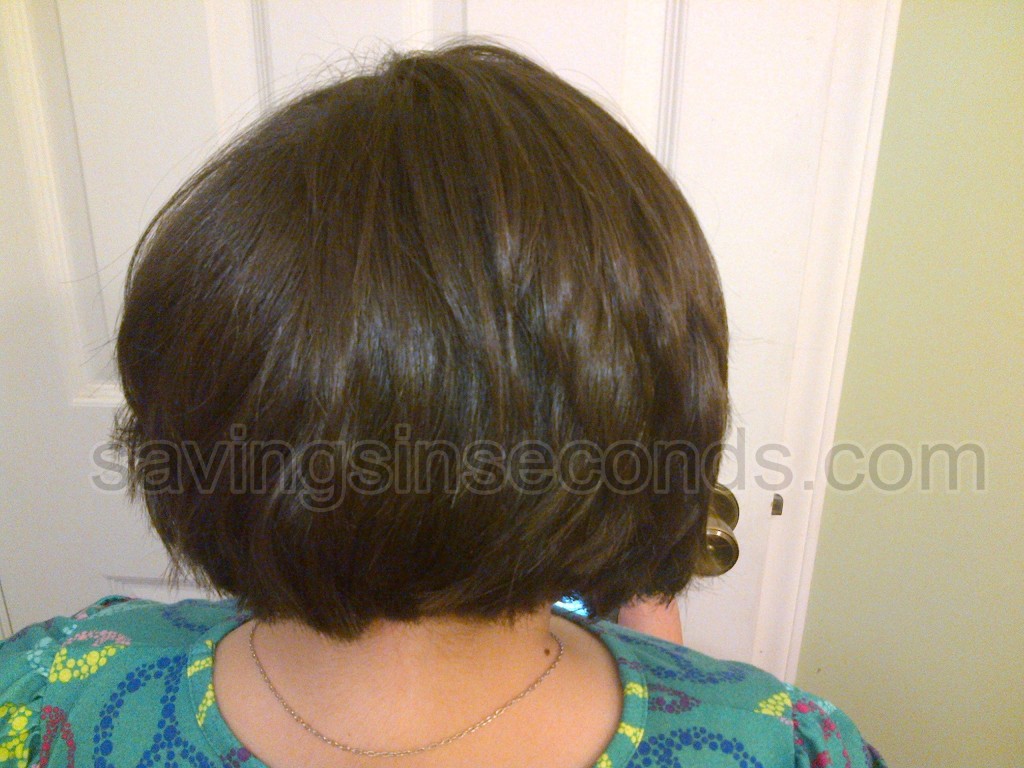 I never get over the danger of keeping a hot flat iron around the sink.  My first fear is that my toddler might try to grab the hot iron, which has unfortunately happened before.  My second fear is that the flat iron might fall into the sink.  Although there is usually not any standing water in our bathroom, it's still something that concerns me.  While the least concern is that a flat iron might ruin my countertop, it's still a reality.  I'm really glad to have this FIE Iron Holder to hold the flat iron for me.  It has four suction cups on the bottom so there's plenty of stability, and the flat iron is closed while stored in the holder.  It's such a handy little item that I can't believe I haven't bought one before!  It's a definitely must-have if you use a flat iron on a regular basis.  I usually keep it pushed back farther on the sink, but pulled it forward for the purpose of the picture here.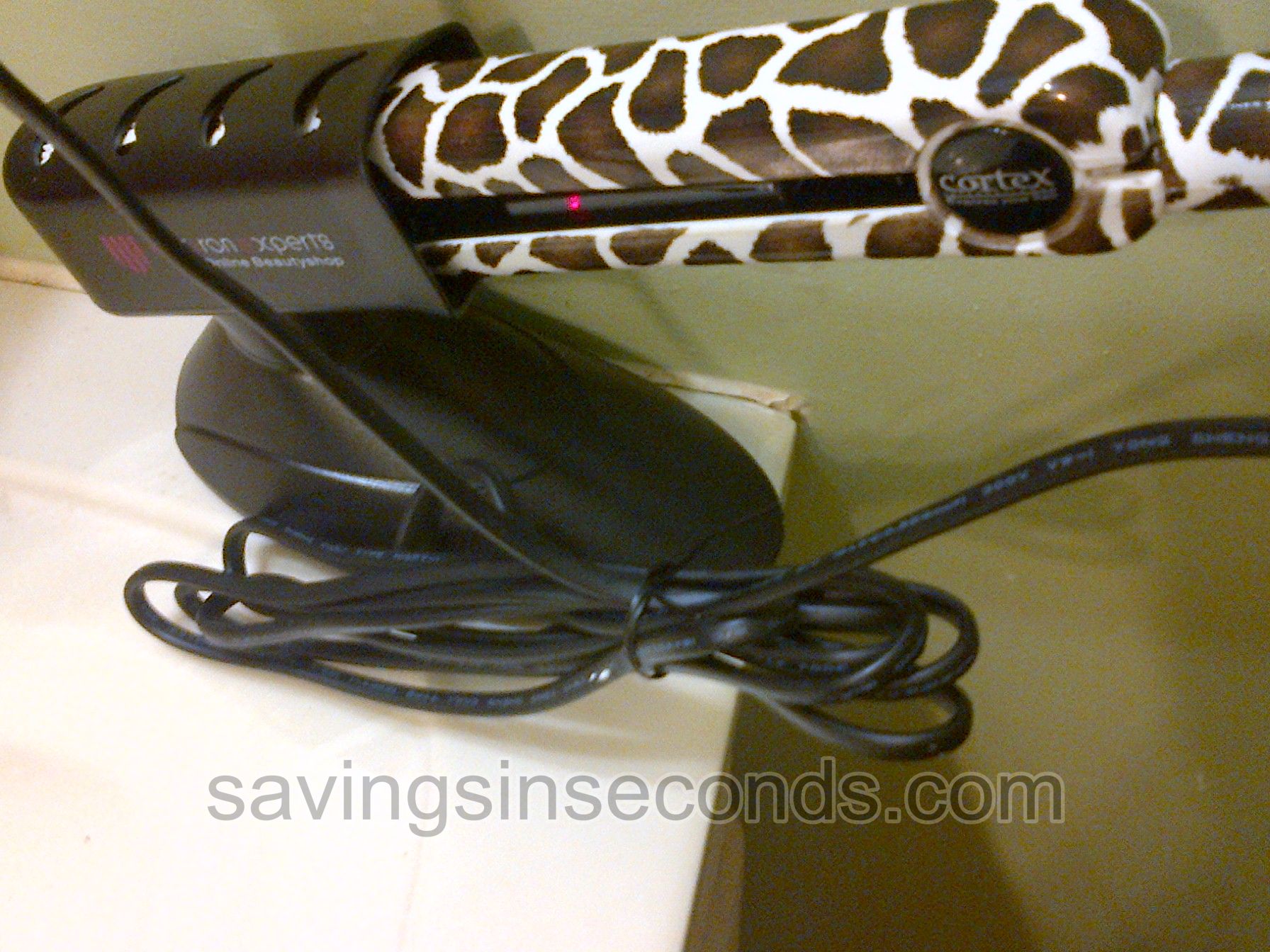 The final item I reviewed was KQC Thermal Shine Spray.  I don't normally use a lot of product in my hair so I was a bit taken aback by this when I first used it.  It is so light and sheer that I wasn't sure it covered my hair.  I used it right out of the shower when my hair was totally wet, then I blow dried like normal.  My hair had a weird knottiness to it…..it's hard to describe, but I could feel the product on my hair and it seemed to make it tangle.  Not my favorite thing.  So I decided to use the flat iron to see if it would smooth out.  That was the key—once I used the flat iron, my hair was shiny as could be.  The tangled messiness was gone and the spray helped to hold the style.  Somehow it was still sheer and I can't even tell that I used product by feeling it now.  For the future, this is the spray I'll use when I'm planning to use the flat iron.
So, the big question remains.  Did these products save me time in getting ready this morning?  The answer is a resounding YES!   The flat iron definitely helped to trim down time from my normal routine.  The little stand was really helpful in holding the flat iron so that I didn't have to rearrange it on the counter each time I put it down.  I was able to straighten  my daughter's hair then set it in the holder while I got ready to straighten my own hair.  I'm grateful for the few extra minutes that I'll have in the morning to sleep in, thanks to FIE.
I'm really pleased with the products I tried from FIE.  Their website offers a low-price guarantee, and there are often discount codes available.  Follow them on Twitter and like them on Facebook to stay on top of those discounts.  How could Flat Iron Experts help you to trim down your morning routine?