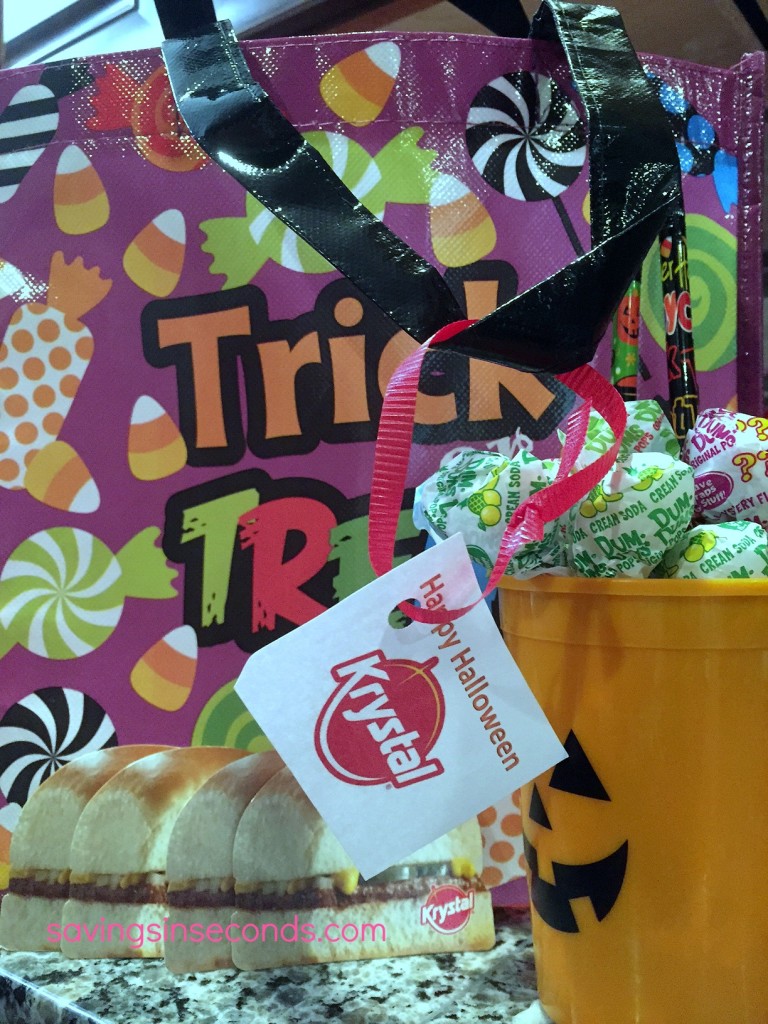 Surprise packages are always fun, and this one was a real TREAT!   Our Ink Link friends sent us a Krystal package full of candy, pencils, and Krystal combo meal vouchers.  The good news for you is that they're also giving an identical package to one lucky reader.  Hooray!  To enter, just spread the word about Club Krystal.
If you're not already a member of Club Krystal, this is the perfect incentive to get signed up. They don't send me too many messages, but the ones they do send are relevant to me. Plus, if you live in Atlanta, you might also be able to help Krystal try new menu items. Wouldn't THAT be a treat?! This prize package would make a fabulous gift for a college student who feels a bit homesick.
Ready to enter the giveaway? The prize pack includes a Halloween bag with candy, Krystal pumpkin stencils, and passes for one free Krystal combo #1 every week for four weeks.  Awesome, right? Enter to win on the form below. The giveaway is open to US readers, ages 18+. Void where prohibited by law.  Good luck!