Disclosure: This post is brought to you by Groupon. Referral links are included in the self-sponsored giveaway. Opinions shared are mine.
Groupon has been a trusted name at our home for a long time. I often use their deals to purchase luxury activities, such as a massage or a salon visit. Local adventures such as the Alpine Roller Coaster discount can make a day trip even more fun. Now, Groupon Coupons make it even easier to save money! From the Groupon website, just go to the tab that's on the far right and click "Coupons." You can search by store or category.  Plus, it's absolutely FREE to use!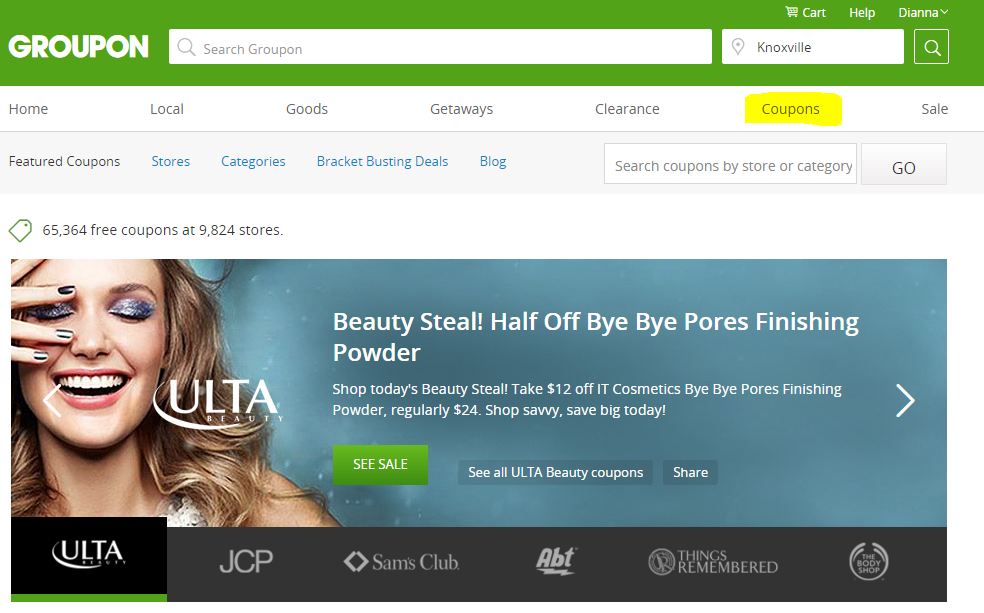 For example, I'm always looking for a code to make my Birchbox purchase even better, and was able to find several through Groupon coupons.  The site is exceedingly easy to use — I literally clicked right on the green "Get Coupon Code" button and was on my way to big savings.  Since Birchbox already offers great deals, getting 20% off on top of the total is even better! It's convenient that the coupon is verified by other  users (see the green check mark?)  It saves me time, since I don't have to search around for a code that actually works.  I used the 5GIFTCARD code and it worked like a charm.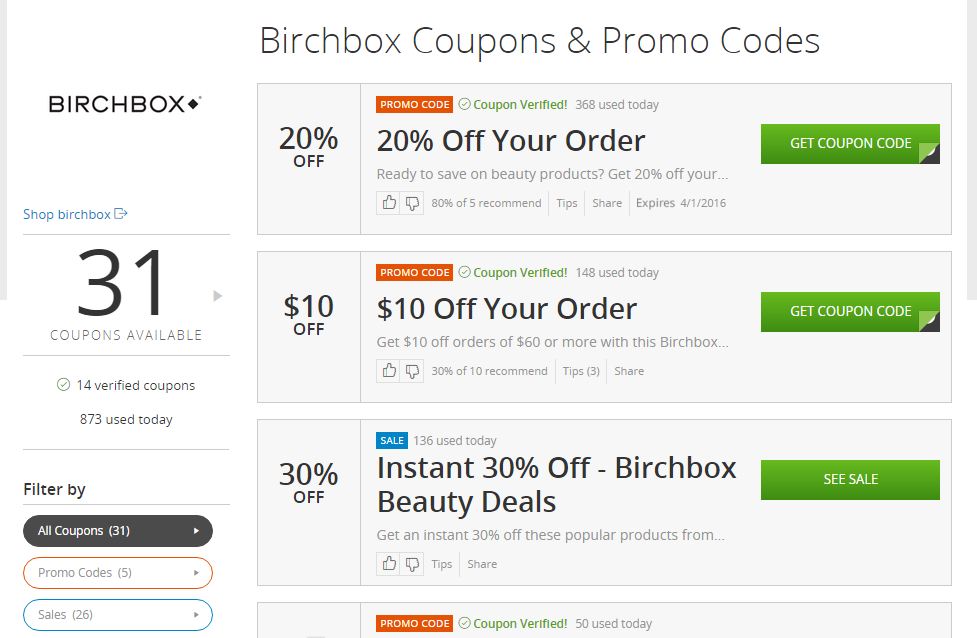 So many popular online stores have discounts featured on Groupon Coupons. Which one is your favorite?   In this giveaway, one lucky reader will win a $25 gift code (Paypal or Amazon, winner's choice). Just visit Groupon Coupons to get started! As always, thanks for stopping by! If you like giveaways like this one, please follow on Facebook, Twitter, Pinterest, Instagram, Bloglovin', and Google+. Many companies care about these numbers when selecting bloggers for giveaway posts.  Brands, want to work together? Email me!
The giveaway is open to INT readers, ages 18+. Void where prohibited by law. Good luck!
Disclosure: The Anti-June Cleaver, Our Piece of Earth, and the rest of the bloggers participating in the Hop Into Spring giveaway hop are not responsible for sponsors who do not fulfill prize obligations.