Welcome to the Gratitude Giveaway Hop hosted by I Am A Reader.  The bloggers on the linky below joined together to say THANK YOU to all of our beloved readers.  Without you, we couldn't share our thoughts online.  Well, we could, but it wouldn't be half as much fun!  At this time of Thanksgiving, we want you to know that we're thankful for you.  Every single hop is EASY to enter.  Just head down to my rafflecopter form, enter the giveaway, then cruise right on through the rest of the giveaways.  I hope you win lots of great prizes!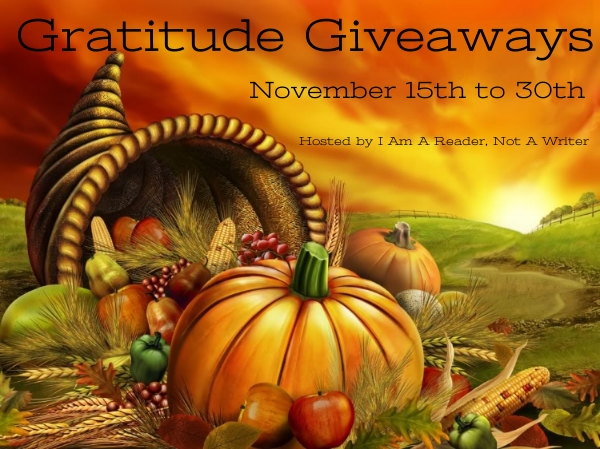 For our giveaway, we're sharing a wonderful book with you.  I had the chance to review Snow on the Tulips and loved this story.  It's actually based on a true story from the final days of WWII.  It's hard to read such a story without having a little heartbreak, knowing what those poor souls endured over those difficult years.  Reading the story and remembering those lost is one way to show your gratitude for the freedoms we all enjoy. You can see that the cover of this book is truly lovely. The story inside is, too.
 This giveaway is open to US readers ages 18+.  Void where prohibited by law.   To enter, just read the terms and condition and click the green button.  Easy peasy!  Thanks for visiting Savings in Seconds.