Disclosure: This post is brought to you by FlyBy promotions. Opinions shared are mine.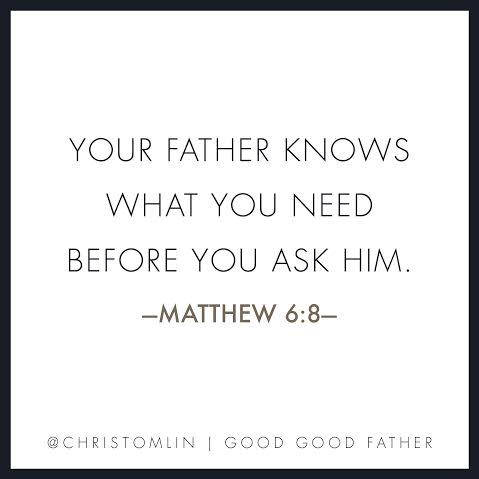 What are the qualities of a good father?  Whether or not you had a good earthly father, most of us have an idea of how a good father should act.  A father is there for you in the best – and worst – of times, ready to offer a shoulder and support. The most wonderful thing is that we ALL have that offer. Our heavenly Father loves you, and calls you to love him back.   Listen to Chris Tomlin's new song, and you'll see what I mean!
To celebrate the new video, Chris Tomlin is hosting a very special giveaway. One lucky fan will win a Flyaway to see Chris Tomlin at Worship Night In America, plus hotel accommodations and meet & greet passes!  The giveaway is just waiting for YOU to enter, so click here and get started!
We all have a picture of who we think God is. When we get down to the
foundation of what we believe, the truth is that God is exactly who He says He is

– a good, good Father.
Be sure to watch the video, and click CC so that you can follow along with the lyrics. I hope it lifts your spirits the way it lifted mine.