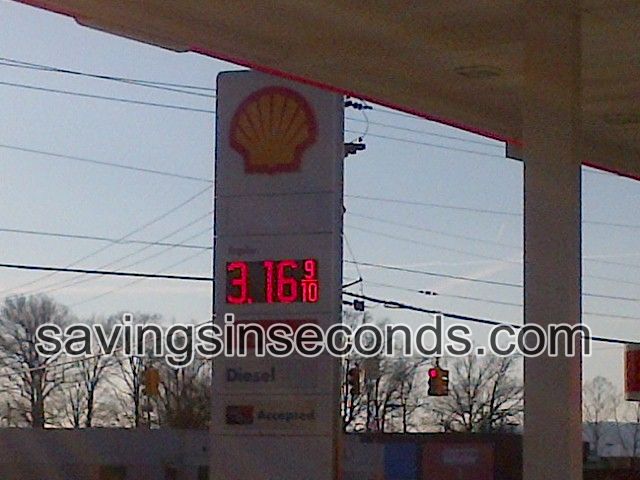 Do you remember the gas prices ten years ago?
Today I filled up at the gas tank and reminisced about the days when gas was affordable.  In college, a gallon ran about 88 cents  It made me wonder what gas prices were like 10 years ago, so I looked it up.  According to this article, gas prices shot up to $1.72 in 2003.  I vividly remember the day that I saw the sign change over to $2 per gallon.  We had an in-home babysitter at that time, and I started paying her a bit extra each week because I felt so bad that she had to pay such an exorbitant amount to drive to my house.  Today, gas was $3.16 a gallon for the regular fuel.  WOW—pricey, right? That makes $2 per gallon look like a bargain!   I drive a mini-van so it costs a bundle to fill up.  We've tried downsizing to a small car but ended up re-purchasing a van just like the one we owned before.  It's just easier for our family right now.
To save money on gas,  I used my Kroger shopper card.  This saved me 10-cents per gallon.  I try to wait until I need to fill up so that I can really max out the savings on that.  I ended up saving $1.70 which isn't much but every bit counts.    I fill up the tank every 10 days or so, which means my savings should be around $61 per year.   Adding in my husband's gas savings increases that amount to around $120 per year.   That's enough to pay for our Netflix subscription, so it's worth a few extra minutes of typing in a shopper number.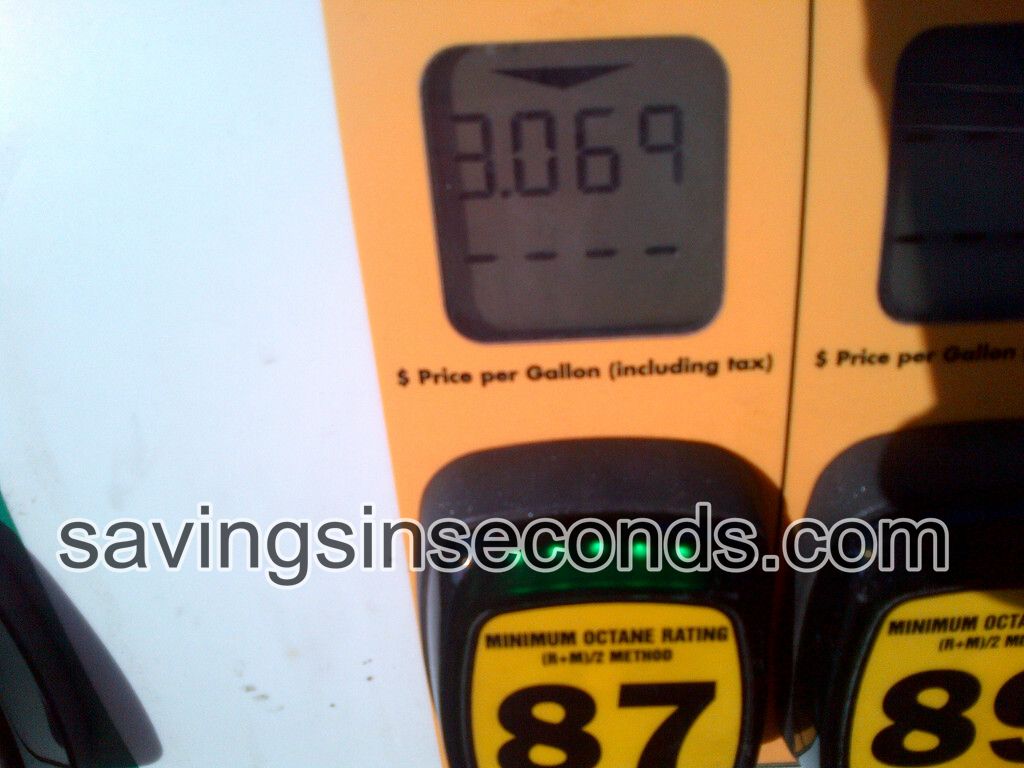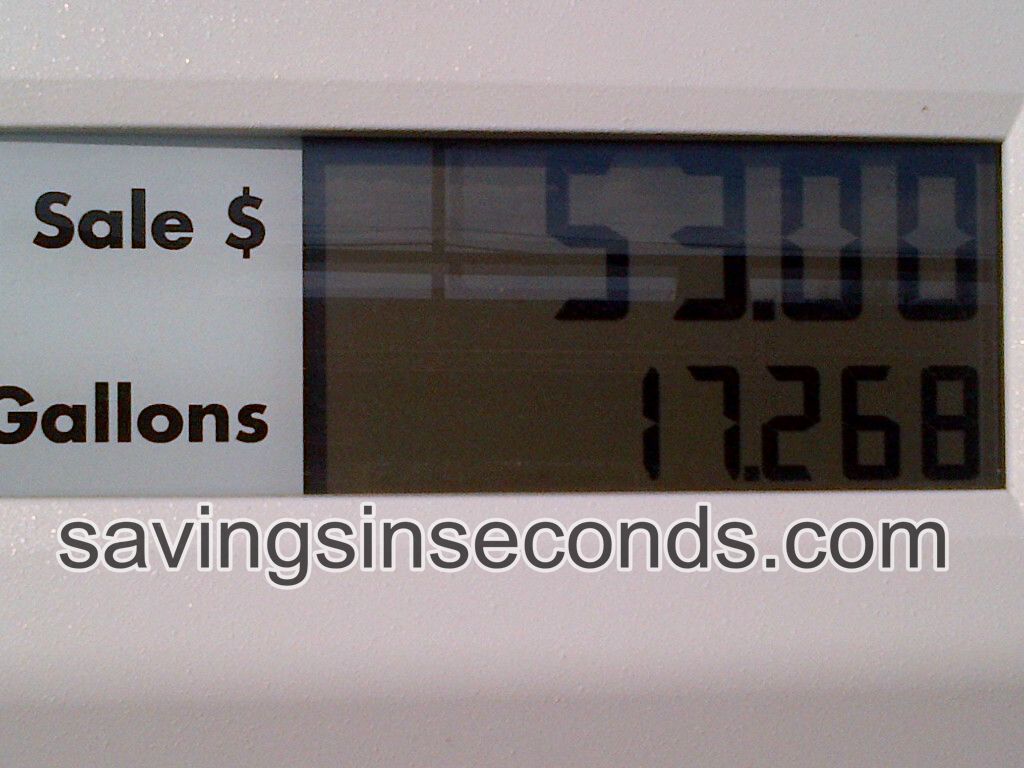 Are you wondering what else happened in 2003?   Check out that link, or this one with the best books of 2003
.  It was a good year!