Disclosure: I received this item free of charge. Opinions shared are mine.

Most of us know a person who is always right.  For you, it might be a family member or friend.  My person is my grandmother.  Though we weren't really close until I was a teenager, she became almost like a mother to me.  Even now, we stay in close contact despite the hundreds of miles that separate us.  Every month, I send her a box filled with the books I reviewed. She loves to read, and then she shares the books with her church friends.  I'm so blessed to know this amazing, wise woman.
When I was a snotty teenager who didn't want to listen to grown-up opinions, it was hard to admit that she really knew what she was talking about.  Now that I'm an adult, it's so clear that her life experiences and outlook are really special.  My grandmother (I call her "Oba" — Japanese term!)  has been an inspiration to so many people during her 85+ years.  In fact, my daughter recently attended ateen conference in Knoxville.  During the conference, church leaders were asked to share who made an impact on their lives.  One of the men talked about my grandmother! Her honest, knowing words have helped bring many people into the kingdom of heaven over the years.
One thing about my grandmother — she loves her coffee!  She's been drinking coffee since she was 5 years old.  Black, of course.  I knew she would get a kick out of this personalized mug that I received for review.  Sure enough, she talked about it in her last email.   I hope when she uses that funny mug, she remembers how much I love her.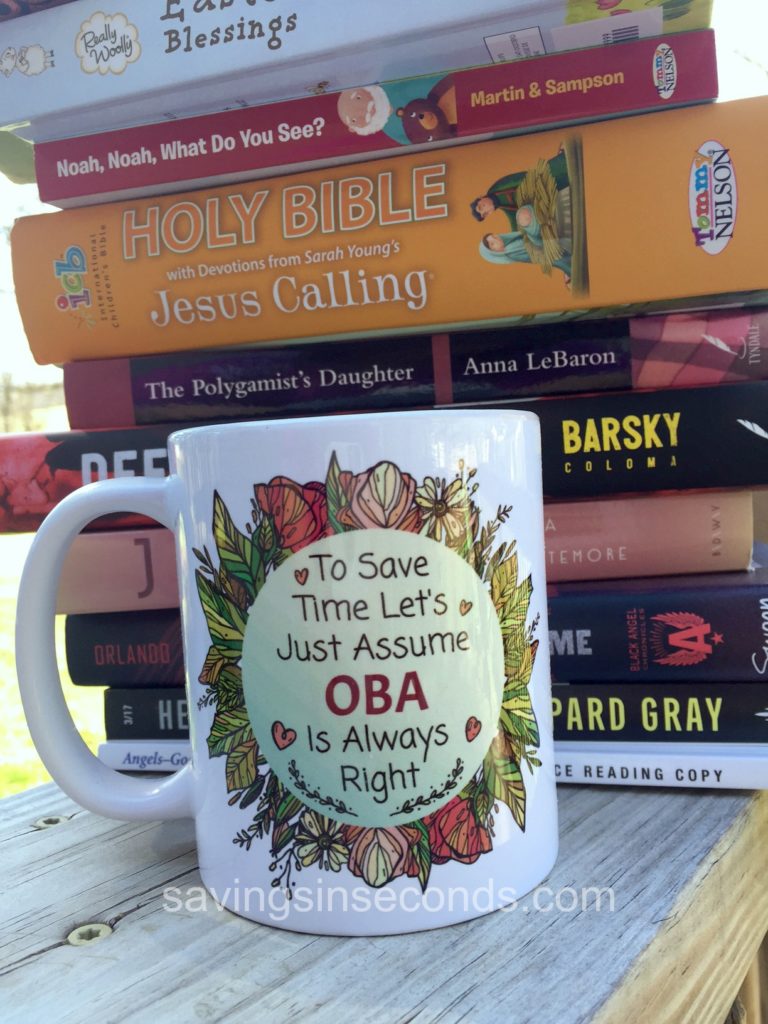 This mug has a tongue-in-cheek reminder that Oba is always right!  It took just seconds to customize the mug online, and the order arrived very quickly.  It was packaged in a sturdy yet compact box.  In fact, the packaging held up so well that I used it again to ship the mug to my grandmother, along with her books!  I would definitely order from this website again.  If you're going to get a mug as a teacher gift, this one is a good option.
Do you know someone who is always right?