Disclosure:  This post contains affiliate links. If you make a purchase, I may earn commission, which I use to give away free books and stuff in giveaways like this! Opinions shared are mine.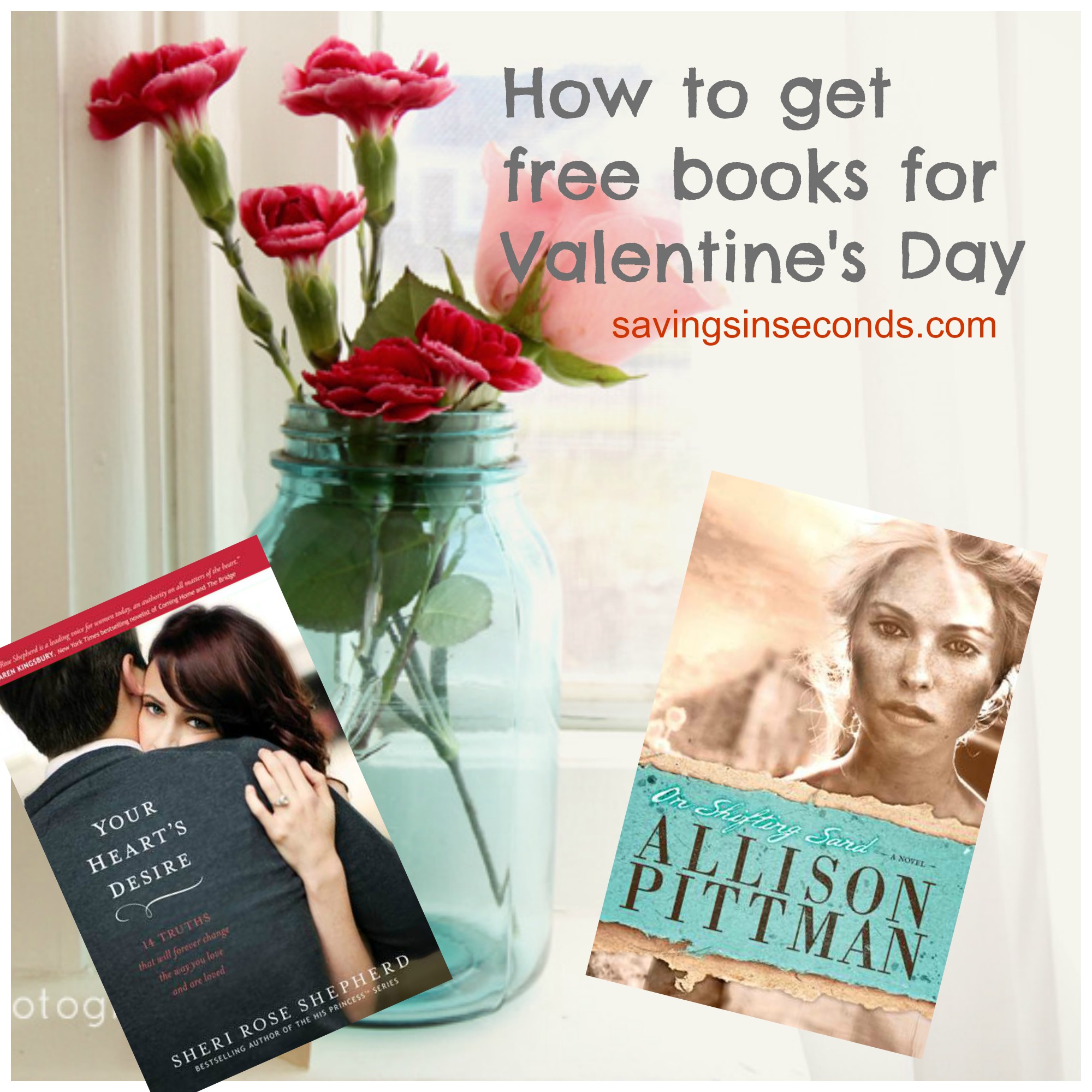 It's hard to believe that we're already in February. How did that happen, when Christmas was just yesterday?!   Have you noticed that I have a thing for books?  I especially like FREE books! I enjoy borrowing books from friends and from the library, but sometimes I just want to have that book for keeps. Here are a few suggestions to help you get free books.  Consider it a Valentine's Day gift to yourself!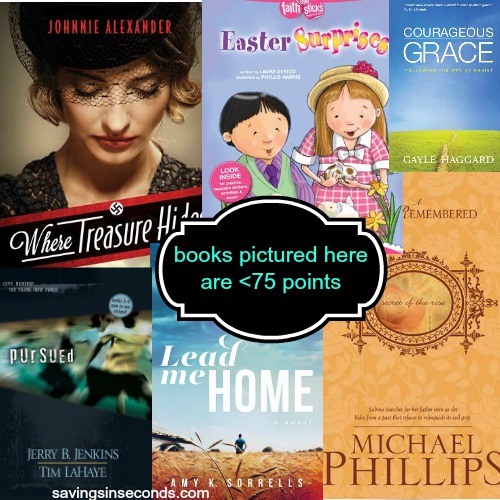 If you haven't checked with My Reader Rewards lately, takes a peek at a few books that are currently available.  Keep in mind that the options change regularly!  There are LOTS of others, and new ones are added often.
If you're on a budget this Valentine's Day, consider gifting a free book to your friend or sweetheart.  You definitely have time to earn enough points to get a free book at this point.  First, you'll want to sign up for the free account.  My link should get you 25 points to start with!  Next, share your link on social media 5 times.  This will earn another 50  points once the links are approved (usually takes a couple of days).  If you see any surveys on the "Earn Points" page, go ahead and take those too.  In January I redeemed points for 2 free books, and already have enough points for another one now.  The points add up quickly!  I find that shipping is pretty fast, too.
My friends and I talk about books all the time. At times, someone will surprise me by asking me how I get to read free Kindle books on my phone. Apparently some people haven't downloaded the Kindle app yet. What?! Download it right now for free
, people. (Works on most electronic devices.) The Kindle app is an amazing way to get free books, no Kindle needed! Once you have the app, you can easily download library books, free Amazon ebooks, and even magazines. Don't miss out on this freebie!
I'm super shocked that you can still Try Audible and Get Two Free Audiobooks
. This offer is huge. Audiobooks can be very pricey (sometimes $25+). These are super nice to have when you'd like to read but the situation isn't quite conducive. A dark airplane, crowded room, or even when your eyes hurt from having the flu. Just pop in the earbuds and enjoy the story. My kids and I listen to Audible books every day in the car, and I often use them in my classroom. My Audible membership definitely gets a workout.
To say thanks for visiting Savings in Seconds, I'm gifting one lucky reader with a $5 Amazon gift card.