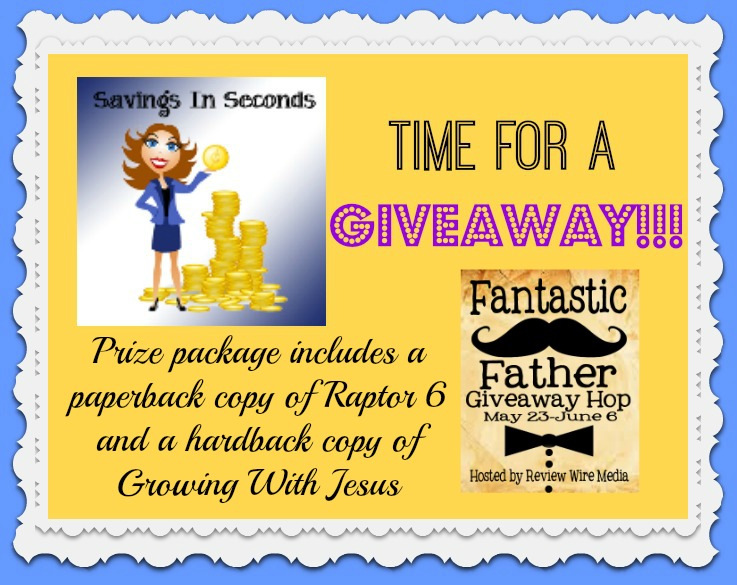 Welcome to the Fantastic Father giveaway hop.  It's crazy to think that it's already that time of year again!  This event is hosted by The Review Wire.  Each participating blogger is offering a prize package valued at $25 or more.  Don't forget to visit The Review Wire for The Grand Prize and enter for your chance to win a Casio Pro Trek Watch PRG270B (RV $200)! Thanks to Casio for sponsoring the Grand Prize!  My husband is in need of a new watch; I'm sure many other dads would love to receive one for Father's Day! 
Our prize package includes two books for the special dad in your life!  I often feature books that are more chick lit, but for this giveaway I want to highlight Christian books for dads.  I received both of these titles to review from the publishers.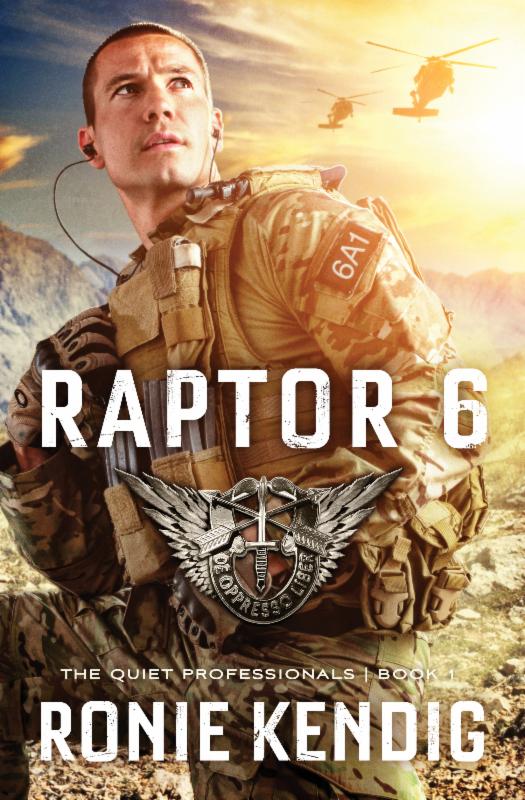 In Raptor 6, Captain Dean Watters has special forces training and laser-sharp focus. He isn't easily distracted. The action in this book is enough to hold anyone's attention, for that matter!  Although Army-brat blood runs through my veins, I can't stand to watch any military movies because it's just too real.  Reading Raptor 6 was the perfect compromise for me.   It drove me to pray for those men and women who protect our freedom every day.  The best part of Raptor 6 was that, even though it's set in some pretty intense situations, there aren't any profanity or embarrassing sex scenes.   Oh, and the ending. The ending!!  I don't know if it's an ending or more of a beginning.  This book is great for the man in your life who will do anything to protect the people he loves.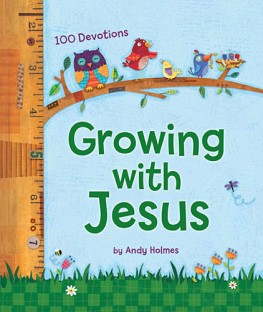 The prize also includes a hardback copy of Growing With Jesus for your Fantastic Father to enjoy reading with his little one.  This book by  Andy Holmes includes 100 kid-friendly devotions.   Each message is printed on one page — short enough that anyone could take the time to reflect with their child!  Each day also includes a Bible verse and a take-away task, such as something to look for or words to listen for.  Books like Growing With Jesus are fabulous to read with your child because they offer a chance to discuss and learn together.  Although the book can be read cover to cover, it would also be fun to mix things up.  Put the numbers 1-100 in a jar and allow your child to pick out a page number each day!  Or you could start at the end of the book, reading it backwards.  Dads have a fun way of making books like this special.
Do you know a Fantastic Father who enjoys reading?  One lucky winner will receive a copy of both books.  To enter, visit the Rafflecopter form below. The giveaway is open to US readers ages 18+. Void where prohibited by law. Good luck!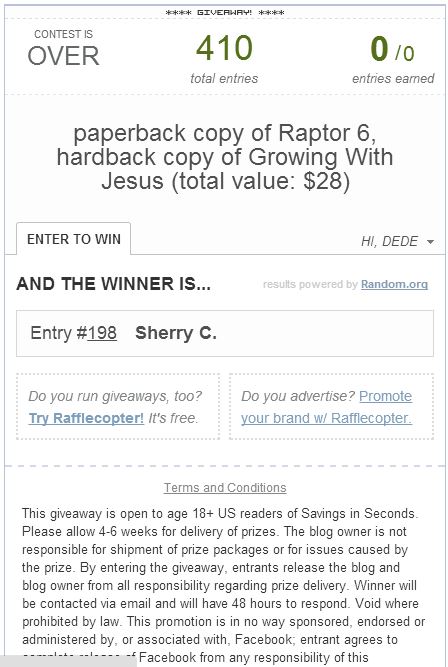 Don't miss the first book, Raptor 6, in Ronie Kendig's new Quiet Professionals series. Ronie combines a dangerous romance and explosive action for a thrilling and satisfying ride. "Lock and load for this Spec Op, fighting under God's 'rules of engagement.'" —Bob Hamer, veteran FBI undercover agent and award-winning author


Ronie is celebrating with a Kindle HDX Giveaway!
One winner will receive:
A Kindle Fire HDX
Raptor 6 by Ronie Kendig
Enter today by clicking one of the icons below. But hurry, the giveaway ends on June 15th. Winner will be announced June 16th on Ronie's blog.
Don't miss a moment of the fun; enter today and be sure to stop by Ronie's blog on June 16th to see if you won.