Disclosure: I received product samples at discount; opinions shared are mine.
It's fun to hear about my friends' family traditions when it comes to Christmas. Many of them have a specific dish or dessert they look forward to. Some, like our family, enjoy opening gifts at the same time every year. Others plan outings and events, such as cookie baking or caroling, to welcome Christmas. One friend told me that she always buys her kids a special set of pajamas to wear on Christmas Eve, so that their Santa-present pictures look good in the morning. Pretty smart! While I'm not usually organized enough to keep track of things like that in advance, I have to admit that having matching family Christmas pjs sounds super cute.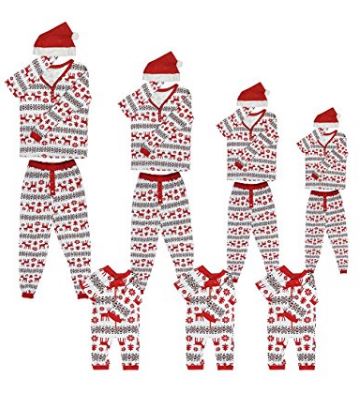 When these Christmas pajamas were offered to me, I immediately checked out the sizing options. We are some pretty curvy people here in the Savings in Seconds household, so our family's sizes aren't always available. I was glad to see that the options include up to 3XL for men, and 2XL for plus-sized women. The problem was that the 2XL wasn't actually available, making it difficult to buy pajamas for the whole family. The men's sizes were also limited, although it appears that they were available at one point. I was confused by the kids sizes; it was difficult to determine if 14T was comparable to a 12-14 for youth, or what? That's what I ordered for my 8 year old, who usually wears size 12 pajamas due to his height. An additional point to note: Though the listing indicates that these are "ENTIRE FAMILY" matching pjs, you actually have to purchase them individually. The price changes depending upon the size you buy, which makes sense to me. So, the savings you might imagine upon first glance…not really there. The real benefit to this product is in the size range.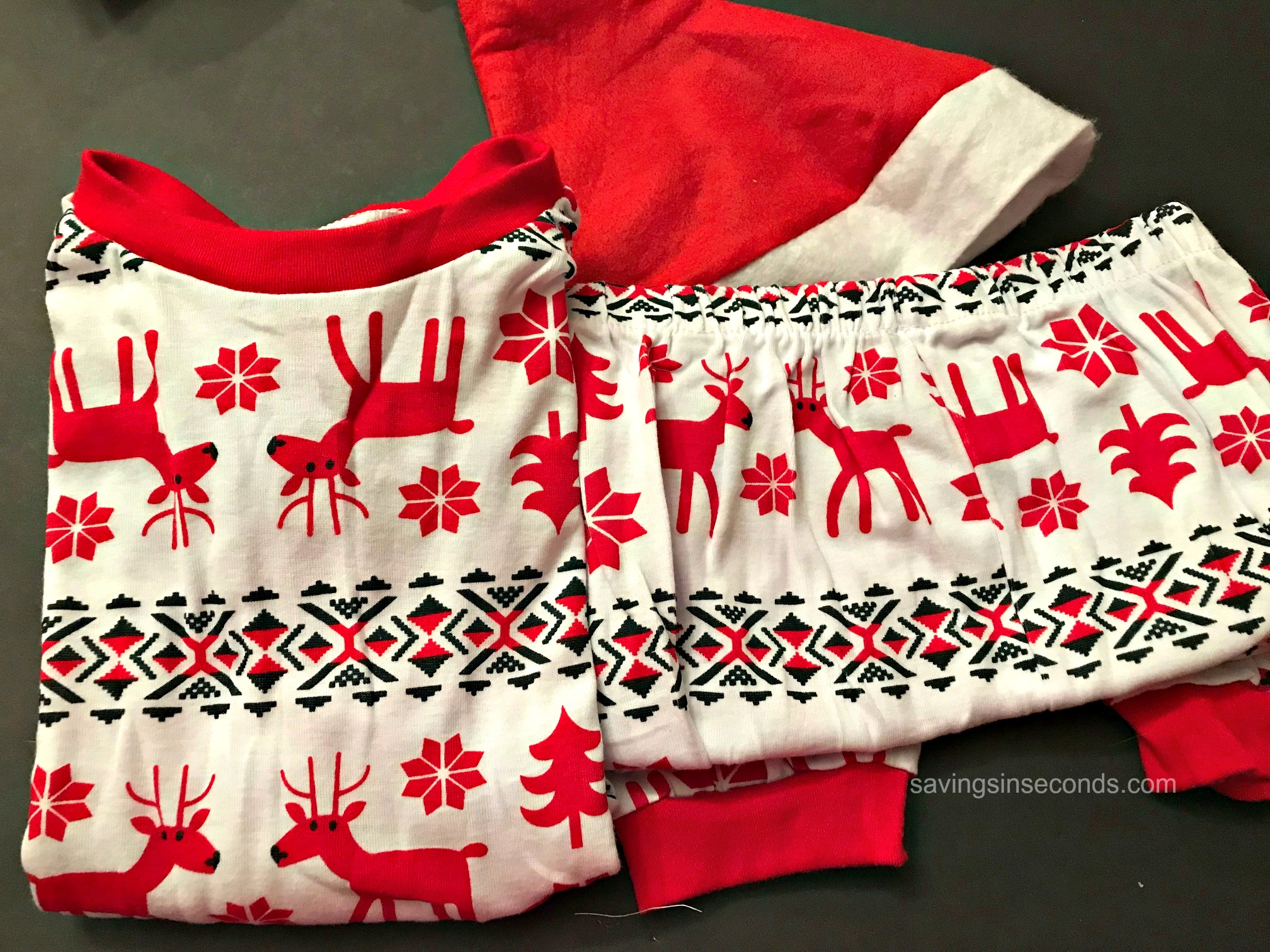 Considering that I bought the BIGGEST child size for my 8 year old, the pajamas fit well. I'm really glad I ordered them larger than usual. As with many pajamas, these aren't super soft due to whatever law says that pajama fabric must be dry and scratchy.  The Santa hat is laughable because it is so very small; my son can't even get it on his melon sized head.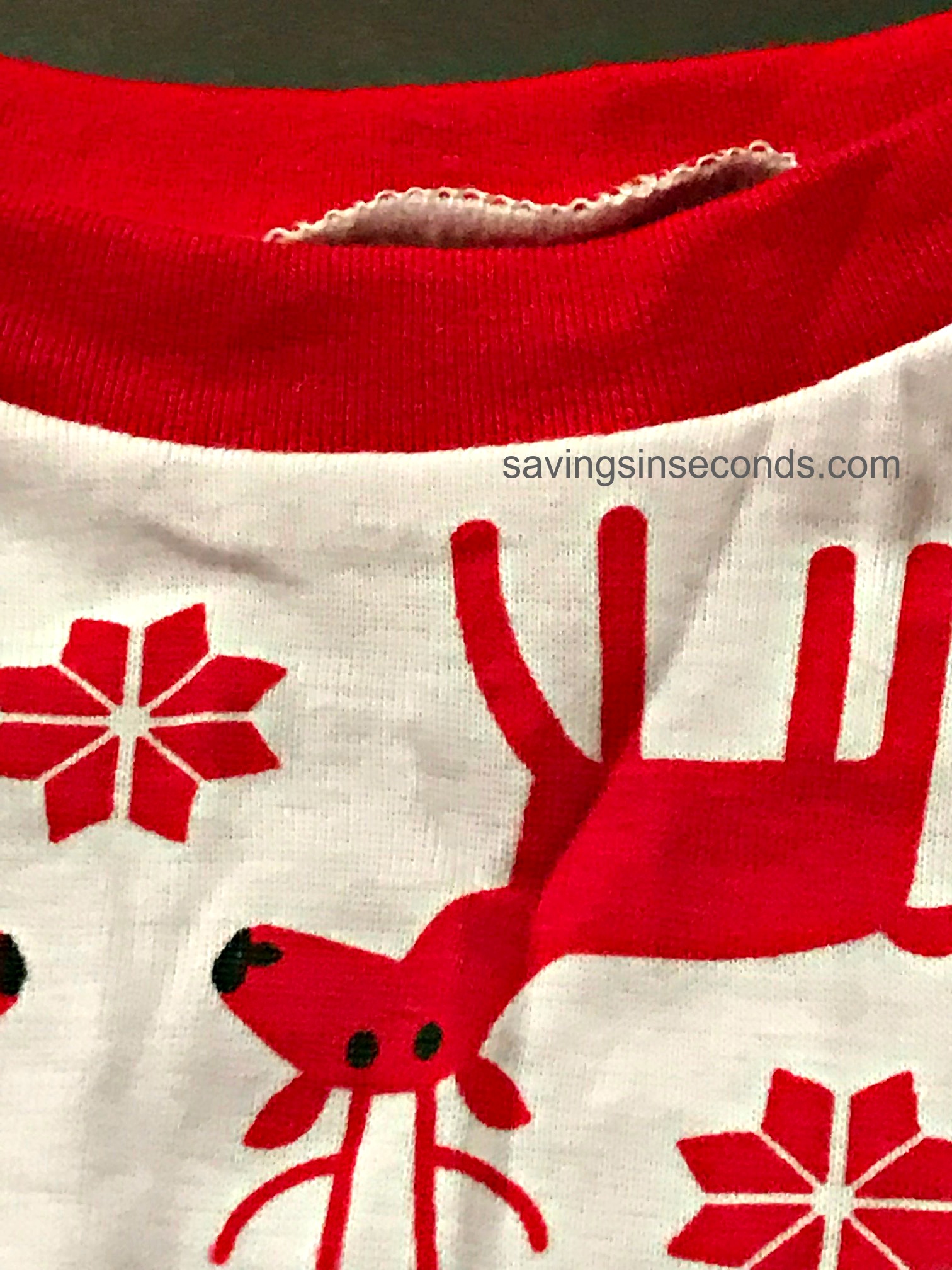 I liked that the pajama top is tag-free.  It doesn't even have inner printing on the fabric (at least, not that I could find) so it was great for my little guy who hates the scratchy tag against his neck.  The image placement on the fabric was a little odd.  I was surprised to see that the first reindeer on the front appear upside down.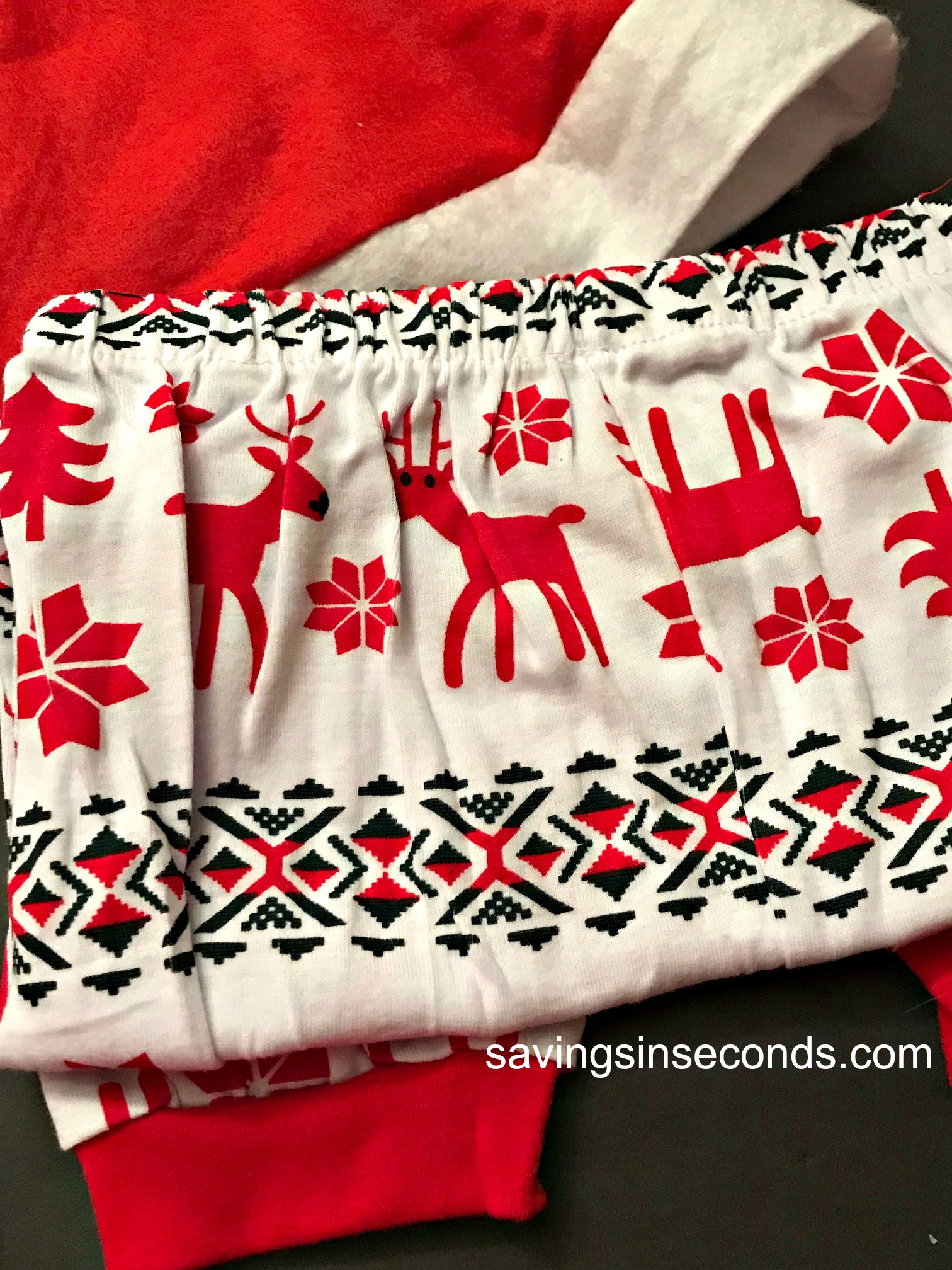 The waistband and ankle cuff of the pants are fair quality as well.  It's not a seamless pajama.  You get what you pay for in this case.  The cuff is soft enough to be comfortable and, since I sized up, it won't chafe his sensitive skin.
Overall, these Christmas PJs will be worn and enjoyed.  It's nice to have a set that's completely holiday themed.  If I needed matching PJs for the whole family, I might check out the other sizes.  For just one set, though, I'd probably be able to find a better deal elsewhere.