You're on a family camping trip and you run out of food. Your family suggest going out for breakfast (again).  What kind of restaurant do you look for?
In my case, we turned to TripAdvisor in search of the best pancakes.  Did we find it?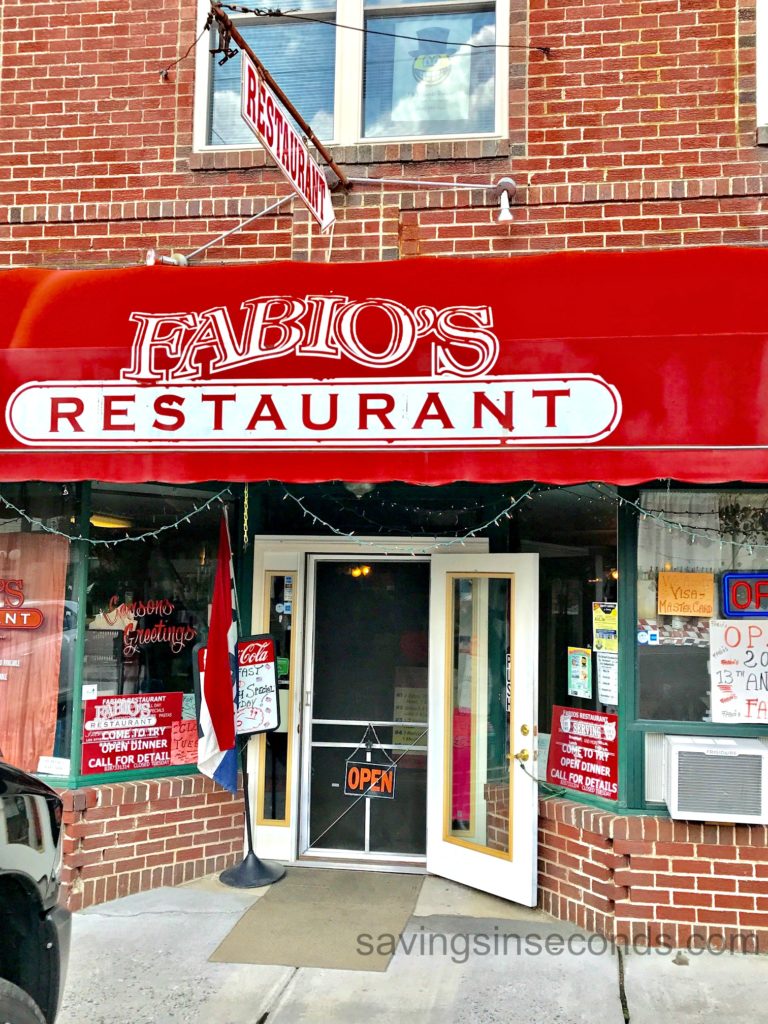 We headed to Newland, NC again and landed right down the street from Kaye's Kitchen. My kids begged to go back to Kaye's, but I wanted to try something new.  This time we went to Fabio's Restaurant which touts "Best Breakfast In Town" on the window.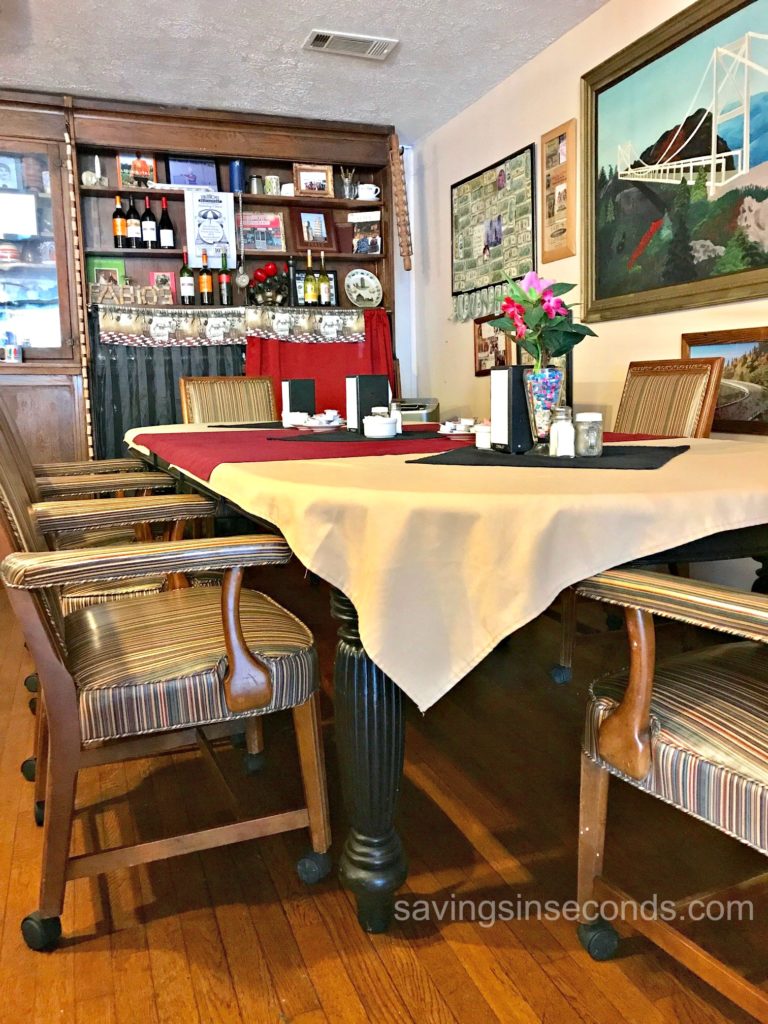 The restaurant's decor is comfortable, homey, and terribly dated.  The table linens are worn and stained, suggesting that the restaurant could do with a makeover.  The flash on my camera was generous to these photos; the restaurant was quite dark inside despite the fact that it was 11 AM.  The two servers were presumably Fabio's kids, who are featured on the menus — Fabio and His 4 Kids Restaurant.   They worked very hard and were sweet as could be!  There were several handmade signs posted around the restaurant featuring the specials and wine pairing meals.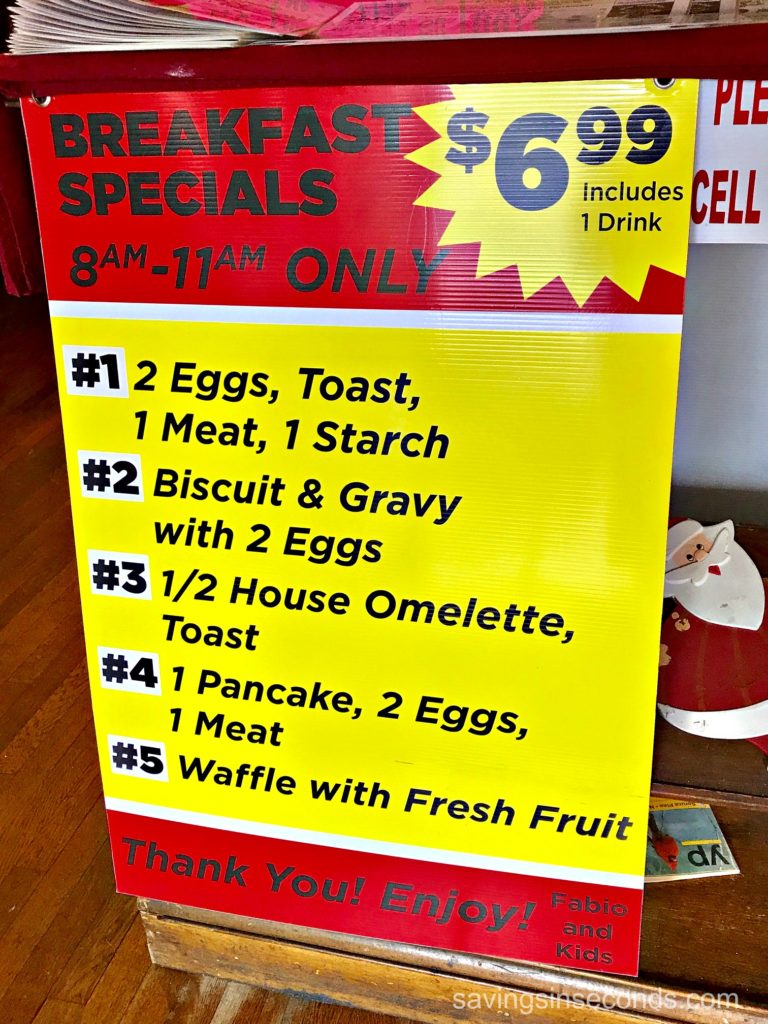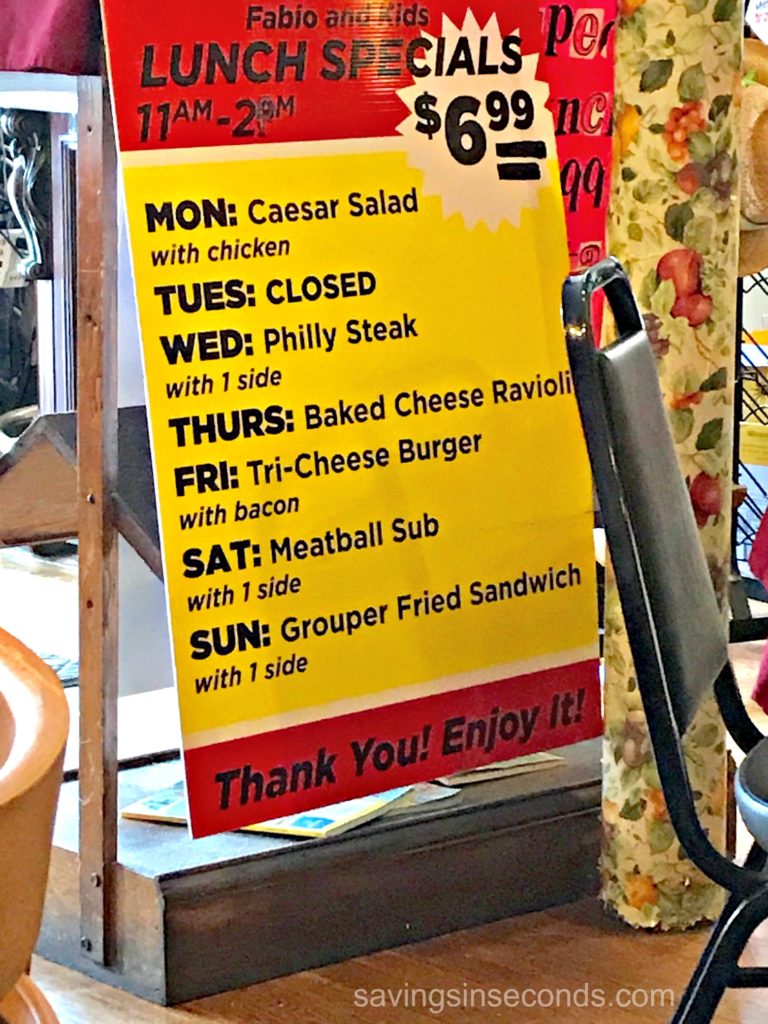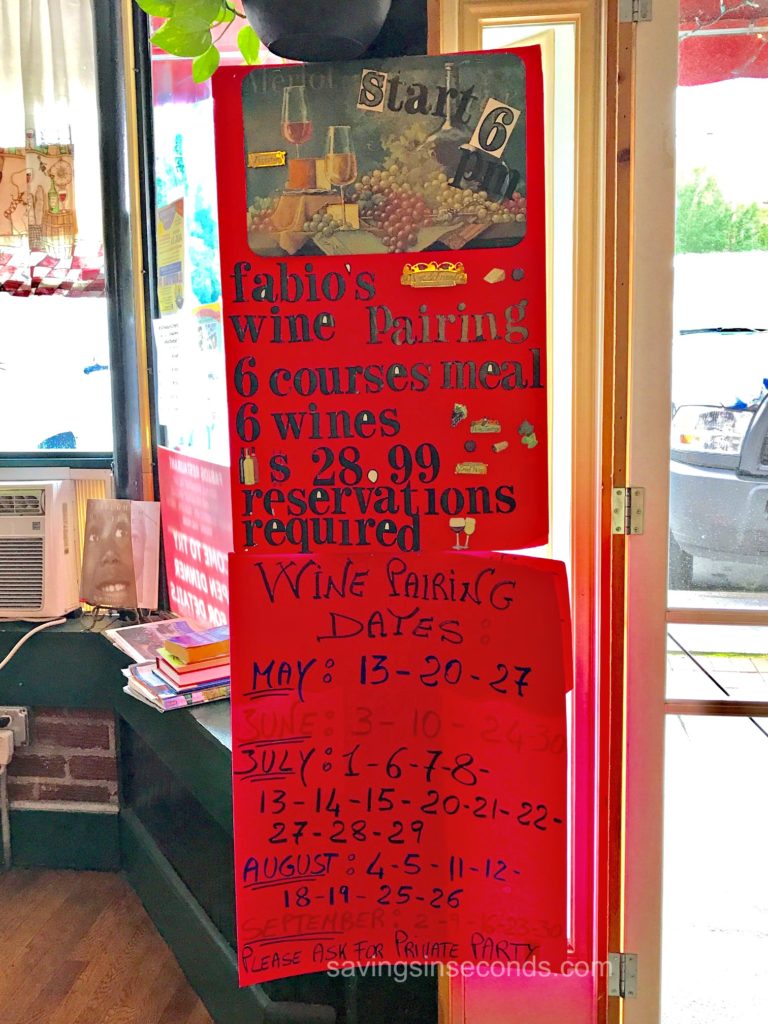 We arrived at the borderline of breakfast and lunch.  My kids ordered pancakes, while my husband and I ordered lunch items.  The pancake pictured above was my daughter's order.  It was really thick and HUGE, reminding me of the homemade sour cream pancakes I sometimes make.  It was very dense.  The flavor was good, but she didn't like it as much as she expected.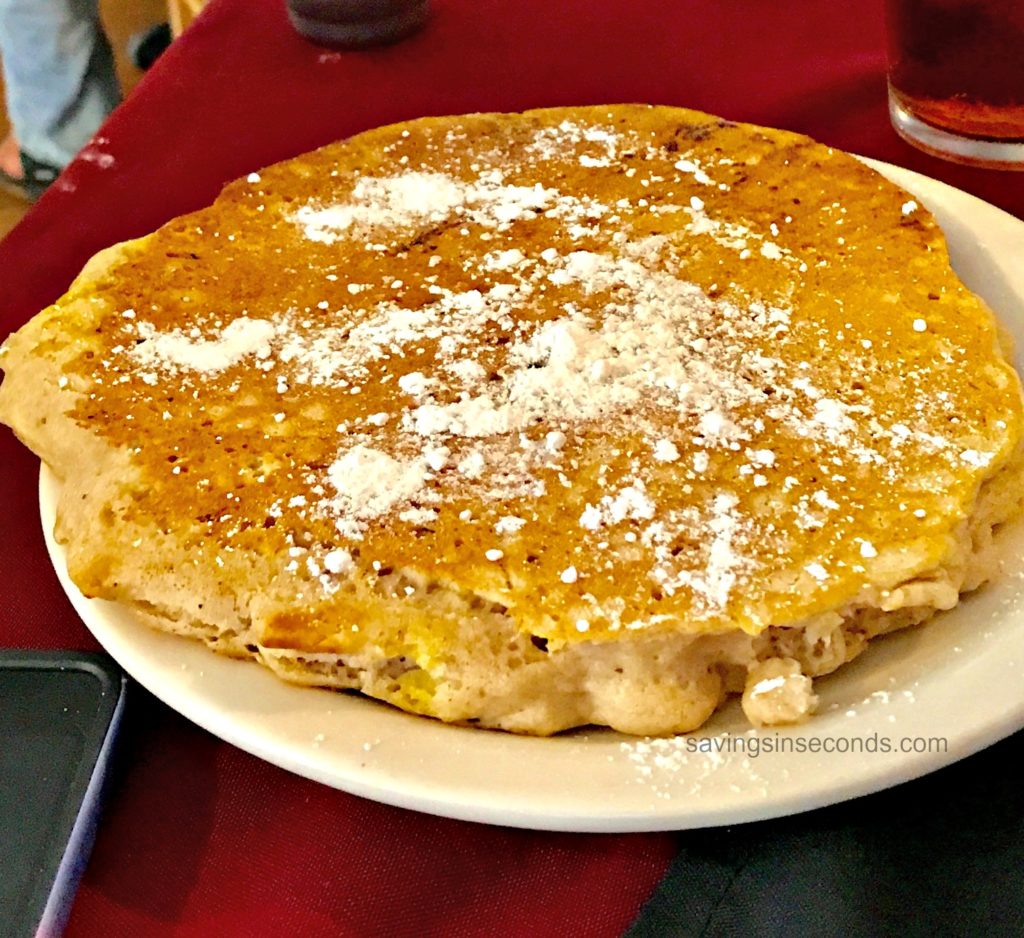 My son ordered the chocolate chip pancake which came with chocolate syrup.  This was a hit!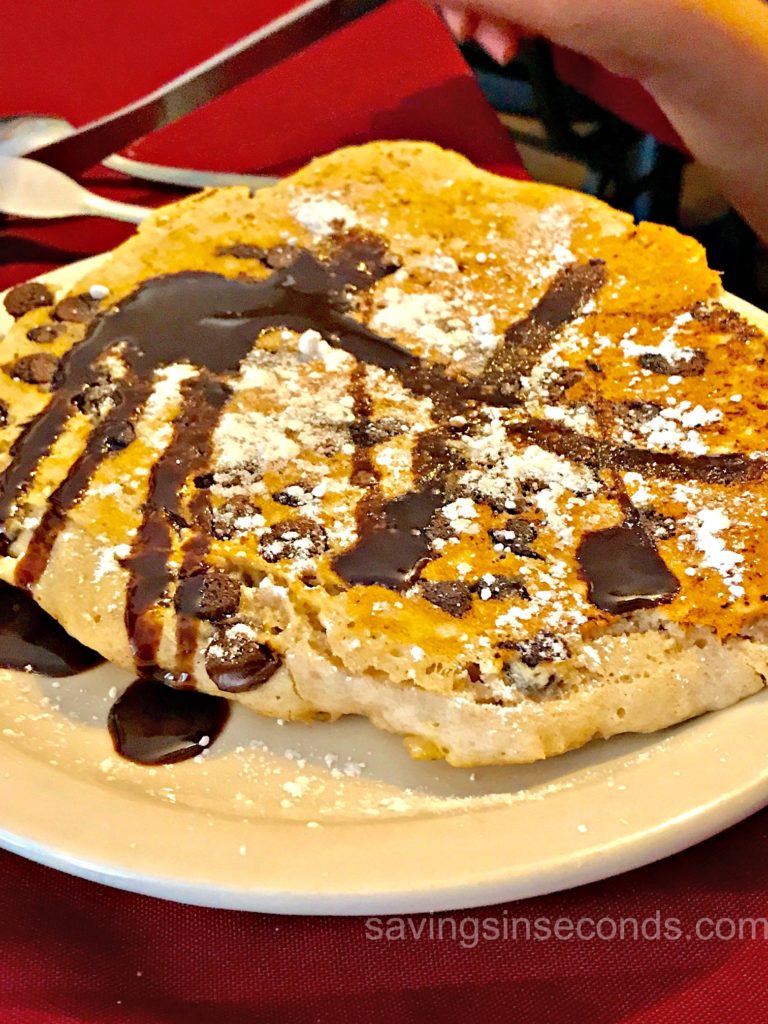 This growing boy also ordered chicken fettucine alfredo.  It's his favorite meal, and we felt like he needed something with protein.  He devoured this dish.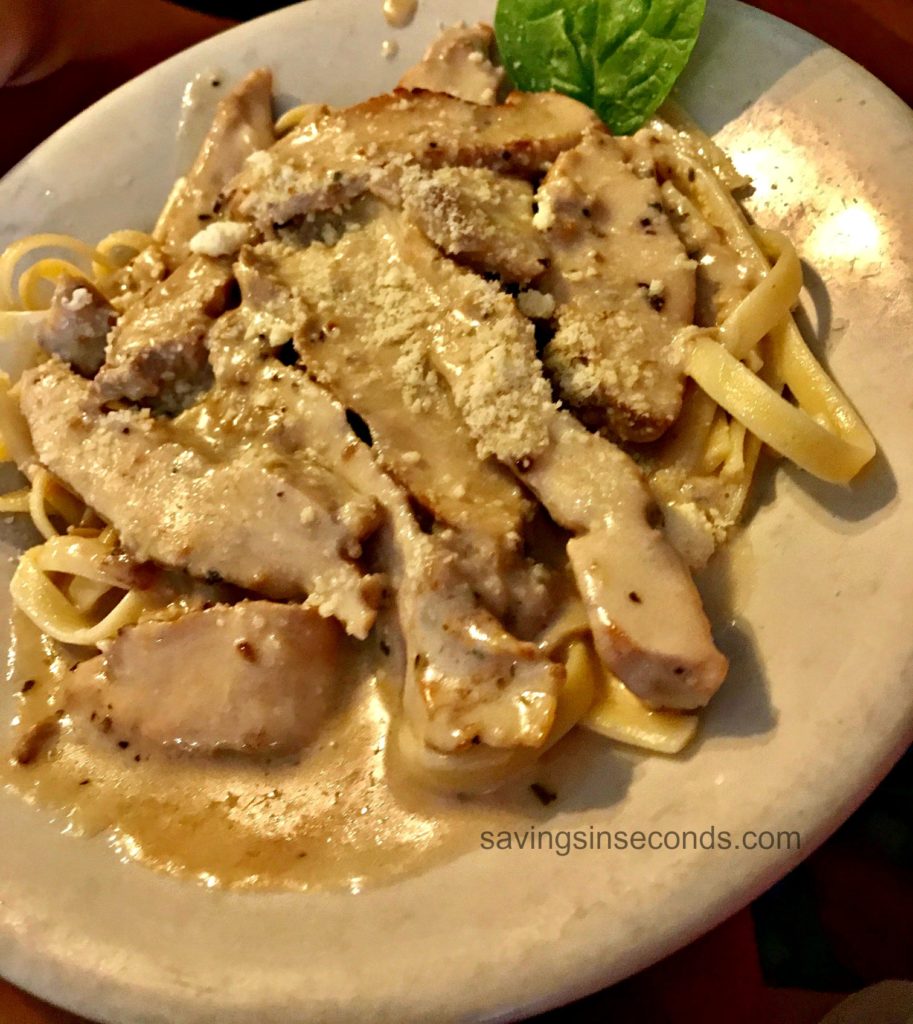 My husband ordered the cheesesteak sandwich.  He said it was "alright."  Keep in mind that he's from Pennsylvania and frequently prepares cheesesteaks at home for our family, so he might be a little biased.
I had to try something Italian, so the lasagna was my choice.  It came with a side dish of garlic toasted ciabatta bread.  The sauce was rich and flavorful, and the pasta was generously topped with cheese.  This was a tasty dish!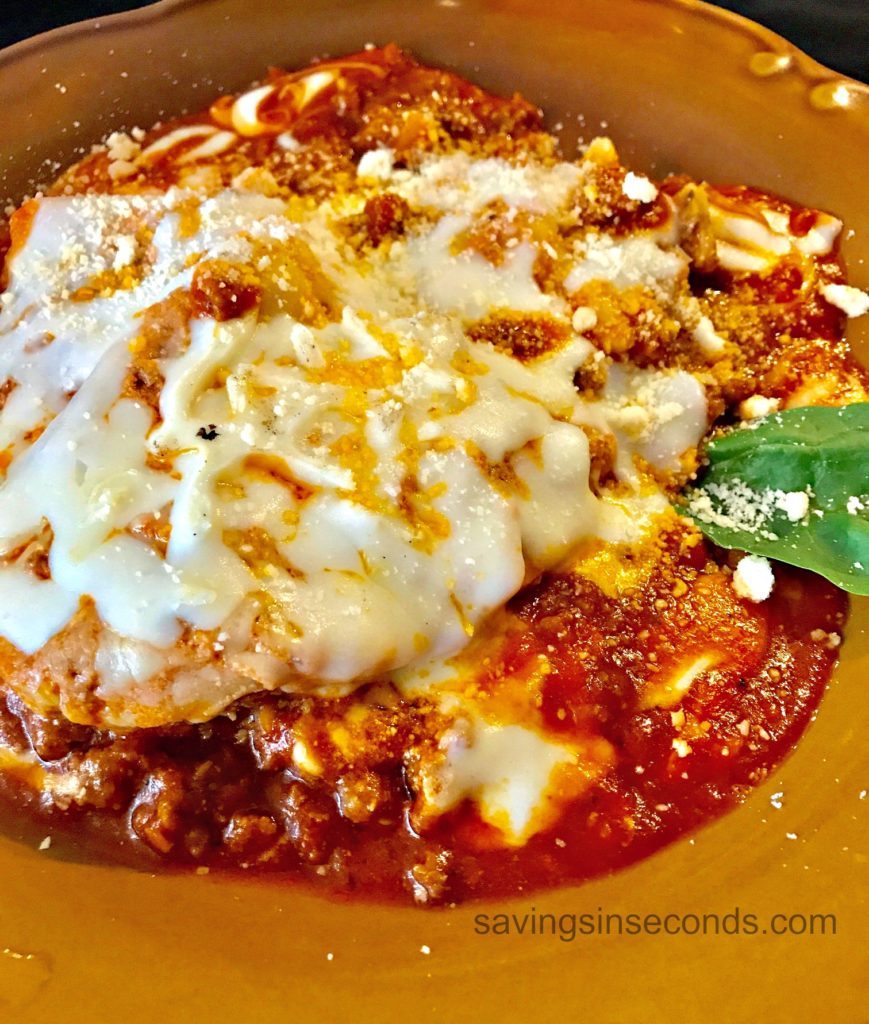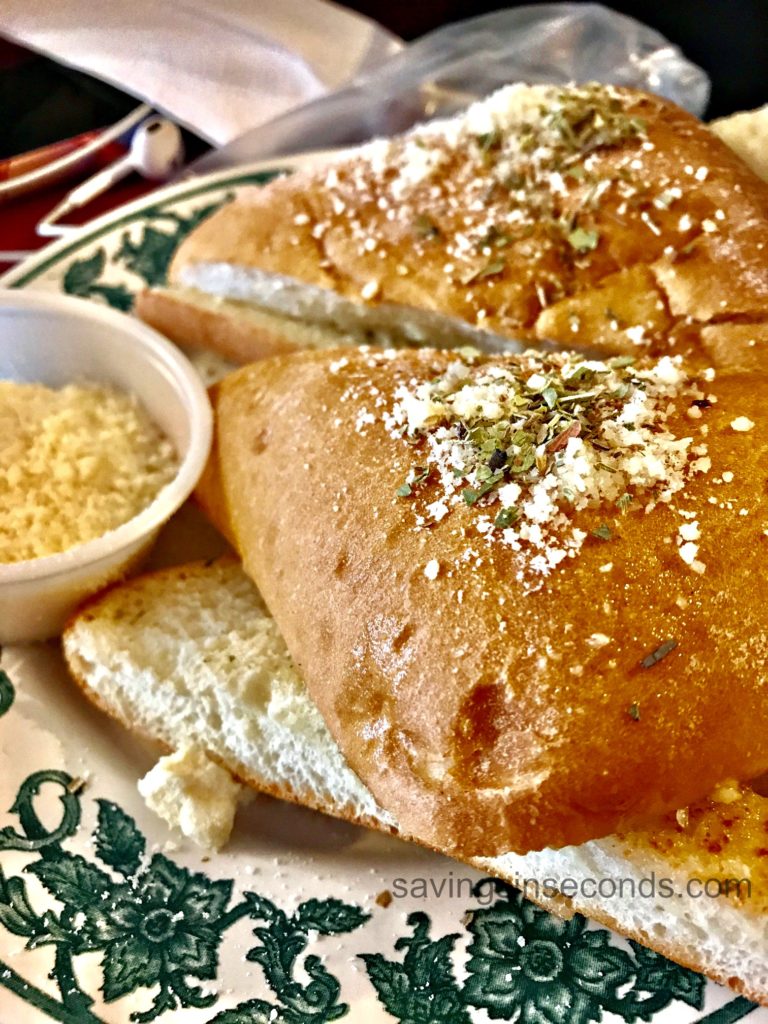 The service at Fabio's was fabulous.  The two waitresses were attentive to our needs, promptly filling our drinks and checking to make sure our meal was pleasant.  Still, my family didn't love this meal. It's probably not a restaurant we'll visit again, but I'm glad we got to try it.
Do you prefer breakfast or lunch foods?