Disclosure:  I will receive a product sample. The opinions shared here are 100% mine.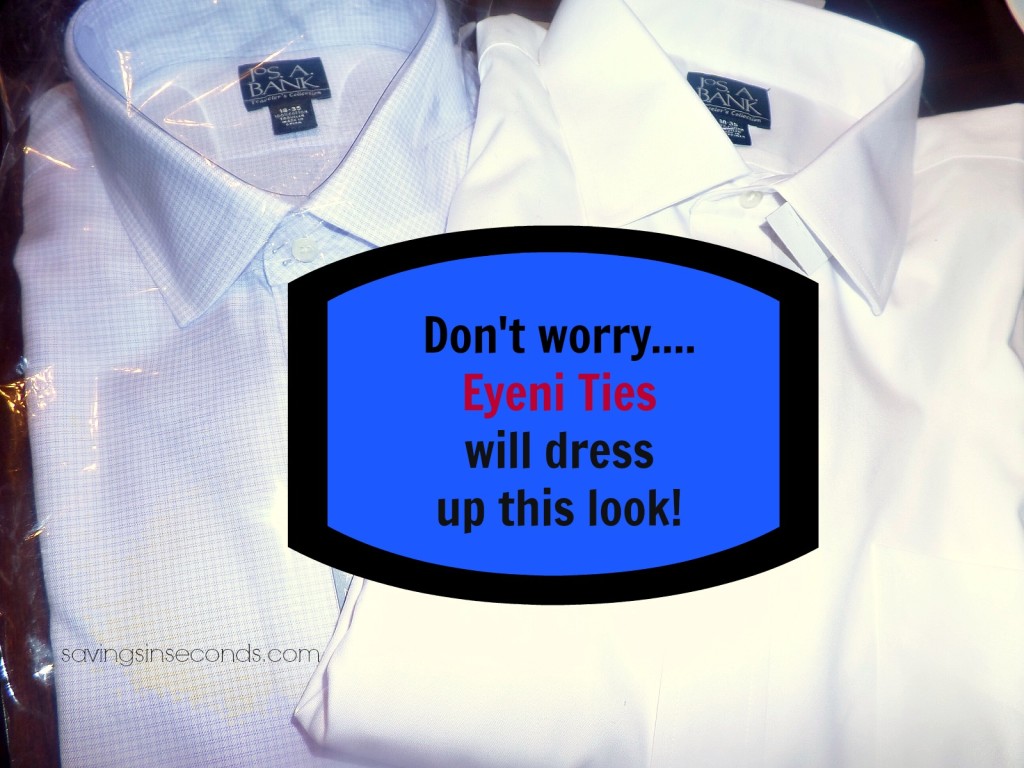 My husband calls it his "jumpsuit" — the business coat, dress pants, and stiff button-down shirt.  He needed some new dress shirts for work so I bought him several for Christmas.  Buying these shirts just wasn't as fun as buying clothes for myself.  I'm sure wearing them is even less fun!  So what's a girl to do?  Add some colorful ties to the mix, that's what!!  Since he wears a tie every day as well, it's an easy way to change up the outfit but still keep the basic uniform the same.  Ties are also acceptably vivid in contrast to the rest of the ensemble.  A new site that I recently found offers beautifully colored ties at extremely affordable prices.  Eyeni Ties even has a current discount available, giving you $10 off a $30 purchase!!  That's a pretty great way to stretch those dollars that are probably crying now that Christmas is over.
Eyeni Ties offers ties that are ideal for any occasion.  Whether you're headed for a dinner out or going into the office, you can find a tie appropriate for your gathering.  As I browsed the site, I found it extremely easy to narrow down my tie choices on Eyeni Ties.  On the right sidebar, I was able to choose from bestsellers.  These ranged from all colors and styles.  Additionally, I was able to search by color.   The highest priced tie I found was $13.99; surely a bargain in any case!
Go ahead and bookmark the site.  You'll want to hang onto it for Valentine's Day, Father's Day, or any other day when a cool tie is just the ticket for a night on the town!  Keep up with Eyeni Ties on Facebook, or follow them on Twitter at @EyeniTies, too. Eyeni Ties will be our sponsor for the Welcome Winter giveaway (January 3-17, 2014) so be sure to check back and enter!