It's finally Christmas break.  Getting out of school on December 21 means that Christmas feels like a regular weekend to me.  I gifted myself with a day in today….didn't even take a shower until almost bedtime.  It was so nice to relax and mentally prepare for the whirlwind of Christmas weekend.  I spent my day reading Everything, Everything and it was worth every second.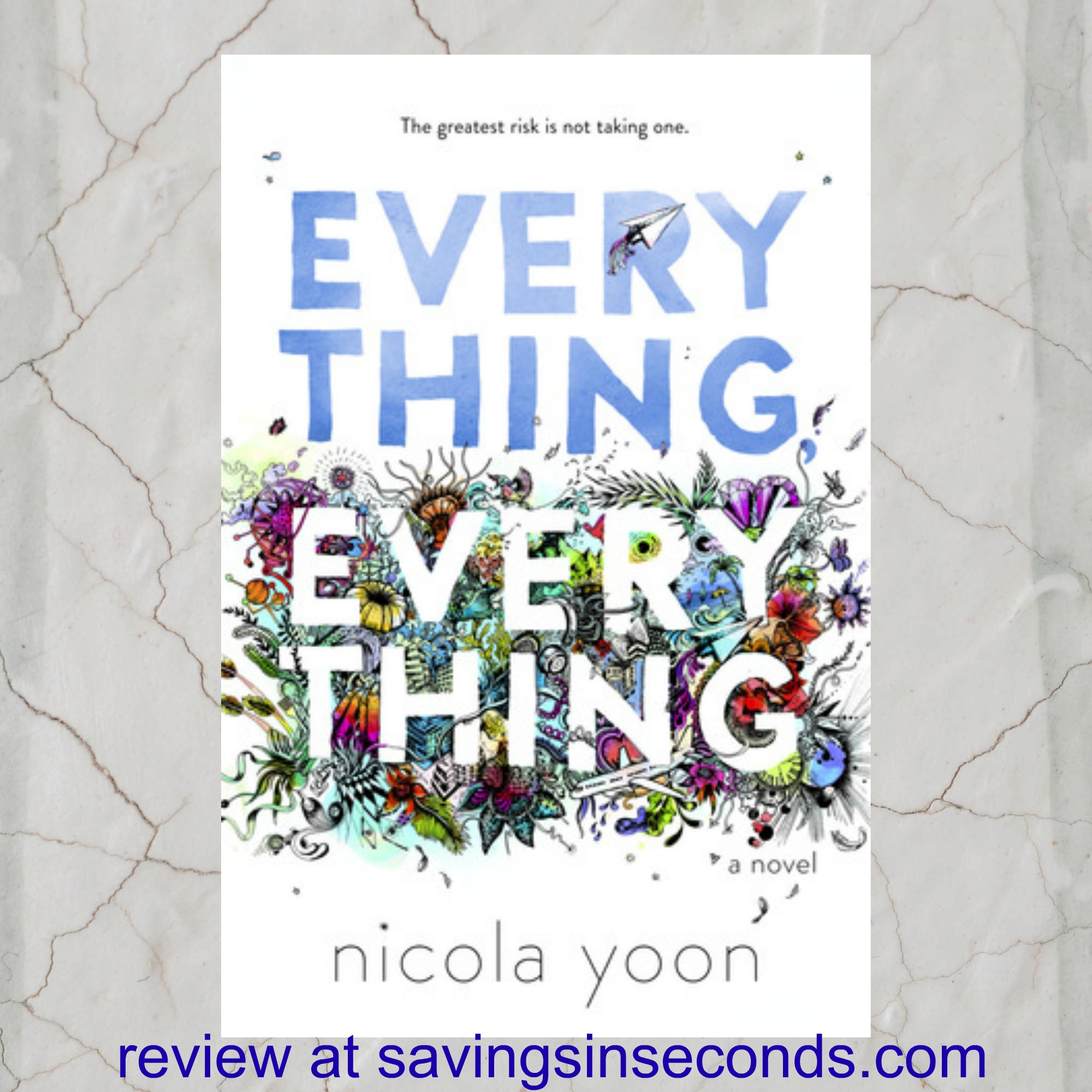 Imagine the perfection of a weekend at home, then stretch that out into a week…a month…a year… 17 years.  In this mesmerizing story, Maddy has been inside her house for as long as she can remember.  Her home is sealed as tight as Fort Knox, and is almost as hard to get into.
It was interesting to read this book from Maddy's perspective because I kept thinking about her mom.  My mama heart kept tugging at my emotions, remembering the days when my kids were babies.  They were exposed to so many illnesses at day care, the doctor's office, and even from the germs I brought home from my job as a teacher.  Every sickness felt like the end of the world until I realized that it helped to build their immune systems.  Is that how Maddy's mom felt the first time her daughter showed signs of being sick?  What did she go through each morning, leaving her precious daughter at home with only the walls to protect her?
Nicola Yoon is now officially one of my no-question-click-submit authors. I love the way her words just sink into my soul. Despite the heavy subject of childhood illness that permeates Everything Everything, it never becomes too much to bear. Yoon balances the heartache with funny moments, cute quips, and adorable characters. Though it was easy to guess the overall outcome, the details were deliciously unique. I didn't want it to end, and would love to find out more about Maddy's continuing story.